Kia offers hints of its electrified feature with a cutting-edge design.
---
If you're a fan of design, take note of where Kia is heading with its latest look, this one evident in the upcoming EV6 electric vehicle. Dubbed "Opposites United," the expression is at once sporty as it is forward-thinking, delivering a demeanor that won't easily be confused with anything else on the market. The new model debuts online this month.
Kia says the new design physiognomy "takes inspiration from the contrasts found in nature and humanity." Specifically, at the heart of the new look are the brand's latest design elements that are composed of "positive forces and natural energy, with contrasting combinations of sharp stylistic elements and sculptural shapes."
See Also – 2022 Kia EV6 Review
An All-New Platform
In the EV6, Kia does two things. First, it introduces the brand's all-new and first-ever Electric-Global Modul Platform (E-GMP). This platform will spawn successive models and direct consumer attention to where the brand is going with its EVs.
Second, the new vehicle advances a crossover-inspired design, but it does so with evocation. Lately, we've seen so many crossovers that espouse a similar styling direction with little differentiation apparent. Kia expects the new design to change that.
"EV6, as the first dedicated Kia EV, is a showcase of human-centered, progressive design and electrified power. We strongly believe EV6 is a compelling and relevant model for the new EV market," said Karim Habib, Senior Vice President and Head of Global Design Center.
"With EV6 we aimed to create a distinctive, impactful design by using a combination of sophisticated, high-tech features on pure and rich volumes, while providing a unique space as a futuristic EV."
Drilling Down on Design
Concerning the "Opposites United" design expression, Kia points to five elements upholding its design pillars. These are: 'Bold for Nature', 'Joy for Reason', 'Power to Progress', 'Technology for Life', and 'Tension for Serenity'.
It represents a mish-mash of consumer wants, including a bold look, a comfortable interior, leading-edge technologies, and performance.
The fresh design is an amalgamation of the works of three design studios located in Korea, Germany, and the United States. Gone is the familiar tiger-nose grille, replaced by what Kia describes as a "Digital Tiger Face," or an expression that splits the difference between the prominent grilles found on most gas- and diesel-powered vehicles with the bare expression of some electric vehicles, most notably the Tesla Model 3.
Other front fascia features include sequential lighting elements, a low air intake, and a muscular hood. The EV6's profile is reminiscent of the expected crossover design, but with a stronger impression, including oversized wheel wells, a high beltline that kicks up at the rear, and a falling roofline.
From the rear, the look flips to a thoroughly sporty persona with large haunches, a spoiler, and wraparound lighting elements that connect the rear wheel wells.
Inside the EV6
Inside, the cabin is all about creating space or, as Kia says by "liberating," it.
Among the standout features is an uninterrupted and curvilinear high-definition audiovisual and navigation (AVN) screen. Notably, the smooth form language of the broad and curved screen coupled with the slim dashboard is intended to supply that space with an open feel.
The look extends from the steering wheel to the center of the car and displays in front of the driver and instrument cluster, and infotainment and navigation above the center console. Consequently, Kia intended to advance an enveloping encounter for the driver while advancing an uncluttered and soothing driving experience with the absolute minimum number of buttons and switches present.
Beneath the AVN screen, the usual passenger control settings for heating, ventilation, and air conditioning comprise haptic or touch 'buttons.' Below that panel, the dashboard slopes away towards the front of the car, to advance a sense of space and openness for the front-seat passengers.
As for the seats, they are slim, lightweight, and voguish, and attired in modern, visually attractive, and vigorous fabrics developed by utilizing recycled plastics, which Kia says creates "greater openness in the cabin."
In all, the Kia EV6 is a clean departure from anything offered by this Korean brand to date. Auto Trends will supply more details about this EV following its online reveal.
---
See Also – Introducing the Kia Carnival MPV
Photos copyright Kia Motors.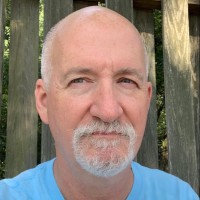 Latest posts by Matthew Keegan
(see all)