This week's ride is the Kia Stinger, a midsize rear-wheel-drive sedan-like model with a liftgate. That is a fancy term for a hatchback, a derisive moniker for those who recall the forgettable hatches of the 1970s.
Instead, the Stinger is much more like the Audi A5 Sportback in design, if not competition. It also seems like an outlier in the Kia model range, and it is. Kia, which is an integral part of the Hyundai Motor Group that also includes the Hyundai and Genesis brand, secured the platform planned for the Genesis G70 to develop the Stinger.
Kia Stinger: Larger Than the Genesis G70
And that point alone is what makes the Stinger a special model as the G70 targets the BMW 3/4 Series and similar luxury models (e.g., Mercedes-Benz C-Class, Cadillac CT4, and Audi A6).
The Stinger, though, is not exactly a derivative of the G70. Instead with a wheelbase measuring 114.4 inches (G70, 111.6 inches) and an overall length of 190.2 inches (G70, 184.2 inches), this model has a unique presence even if the running gear is the same.
Some see that similarity as a threat to Genesis sales and may be one reason why these same individuals think Kia will cancel the Stinger. The other reason is slow sales, but let's disabuse ourselves of this notion as the Stinger is not going anywhere.
Indeed, the Stinger death knell rumors circulated last summer, and said claims were forwarded to yours truly again this week by a reputable source. Upon investigation, a Kia auto blog made the claim, which was widely circulated to various automotive sites. That led CarBuzz to reach out to Kia for clarification, receiving reassurance that the Stinger would stay around.
Further, sales, although low (2,081 units in January and February 2022) are within sustainability. This does not mean we will see a second-generation model, but the Stinger could hang around for a few more years, particularly as Kia irons out its electrification plans. This is year five for the Stinger, therefore a redesign would either follow in about a year or Kia could simply hang on to the current iteration for a few more.
Kia Stinger GT2 Review
We are done with the long introduction and speculation about the Stinger's future. Now we will turn our attention to our test model, the Kia Stinger GT2! This luscious model is the apex of all things Stinger, therefore we drove the heck out of it on our first full day.
From there, we made three general observations along with several details that underscore this model's prowess. Please read on to take in all the delicious details.
Design Flair

For 2022, the Stinger receives light updates including longer LED daytime running lights. The overall look remains the same with an aggressive front fascia, long hood, and a greenhouse that slopes, but without screaming "hatchback" as it meets the pulled-in rear.
That rear, at least on the GT models, includes a reworked quad exhaust design. Kia describes it as "aggressive" – who are we to argue?
Its overall layout points to rear-wheel drive (all-wheel drive is optional). The hood vents and body ducts emphasize both its aerodynamic edge and performance intent.
Inside, the dashboard is relatively sedate with circular air vents and aluminum pedals among the eye candy. The 10.3-inch touchscreen display is new for 2022 and seems better suited for this model.
The GT2 gains sportier seats with generous stitching. We cannot say the materials offered rival the Europeans, but the fit and finish certainly do.
Tight Interior
Say what you will, but the Kia Stinger is ideal for two and manageable for up to three more. It is a driver's car, therefore it is entirely comfort-biased for those sitting up front – the driver and passenger. Those seats are comfortable and supportive with ample padding for long drives.
Bolstering is sedate, at least compared to models where you are guaranteed a "wedgie" as you attempt to slip behind the wheel. They are firmer than standard seats but offers power adjustment and lumbar support as you would expect.
The rear seat, however, is a challenge. To begin, slipping my 6-foot-frame inside means ducking low to avoid hitting my head against the sloping roofline. I failed on both attempts.
---
Once inside, the headroom is decent as the main roofline drop occurs immediately behind the seat. Still, legroom is tight, and the drivetrain hump means the middle position is essentially useless. The seat also sits low which helps with headroom, but takes away from sightline visibility. This is where you might want to arm wrestle for the right to ride shotgun!
The difference-maker for the Kia though is its cargo-carrying capacity. Because of the liftgate, there is 23.3 cubic feet of cargo room or 40.9 cubic feet with the rear seat folded. Keep these numbers in mind if you are comparing it to a crossover.
That is less space than a Kia Sportage, but far more room than any midsize sedan (Kia K5, 16 cubic feet). Ultimately, the Stinger splits the difference between the two body types.
Awesome Powertrain
You can get a Stinger with a 2.5-liter turbocharged four-cylinder engine and come away with a strong base powertrain. This GT-Line model makes 300 horsepower and 311 pound-feet of torque and sends power to the rear wheels via an 8-speed automatic transmission. For those who want it, an all-wheel drive option is available.
Inasmuch as the standard powertrain moves the Stinger with ease, the soundtrack does not excite. It has a more artificial and coarse feel with grainy notes delivered. In any case, we have yet to find a boosted four with a note we prize.
Happily, everything changes once you opt for a GT model. Here, a 3.3-liter twin-turbocharged V6 occupies the engine bay with 368 horsepower and 376 pound-feet of torque. The difference is noticeable, most welcome, and fun!
Indeed, we put the Stinger GT2 through the paces and enjoyed the head-snapback-feel upon initial acceleration. The turbos spool quickly, lag is not an issue, with copious amounts of power delivered. The weighted steering and sharp handling seemed on par with the Germans; the sedan remained poised as we surged down our favorite twisty roads.
Opting for torque-vectoring all-wheel-drive adds $2,200 and brings with it certain handling advantages. But for RWD purists, power sent to the rear only is a must as powering out of a turn is freaking awesome!
But one of our favorite experiences with the Stinger GT2 is on the open road. If you are traveling at 65 mph and need to pass, a slight touch of the pedal throws down 85 mph or higher almost instantly.
And at that point with sport mode activated, the transmission quickly shifts, the exhaust gurgles and booms, and the semi you wanted to pass is suddenly out of sight.
Shopping for a 2022 Kia Stinger
Kia makes Stinger shopping easy by offering three trim levels. These are the GT-Line ($36,290), GT1 ($43,890), and GT2 ($51,490). Add $1,025 for the destination charge.
Opting for all-wheel drive adds $2,200 and you will pay an additional $495 for upgraded exterior paint choices and another $295 for a red interior.
Exclusive to the GT2 model is the $1,295 Scorpion package. This grouping adds black side mirror caps, black fender garnish, and a unique 19-inch alloy wheel design. Other features include a rear spoiler, carbon-fiber interior trim, and color upgrades. We recommend this package if the GT2 is on your list.
Finally, paying $55,000 for a Kia may seem crazy to some, until you realize what you are getting. Kia is not the Plain Jane brand it once was, although it certainly is not a luxury marque.
Instead, customers will find a fleet of reliable models with robust standard equipment and leading-edge features. That and its G70 "genesis" may be enough to tip the balance for this unlikely performance sedan.
---
See Also – The Kia Carnival May Have You Rethink Minivans
Photos copyright Auto Trends Magazine. All rights reserved.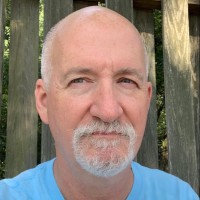 Latest posts by Matthew Keegan
(see all)