The Lexus ES delivers panache for an affordable price.
---
The world of luxury models is a pricey one with customers easily paying $50,000 or more for their vehicle of choice. There are a few exceptions, but you must research carefully to find an exceptional deal.
One strong exception is the Lexus ES, which has long served as a gateway to the brand. These days, though, the UX crossover is the brand's value leader, with the ES a bit further up the price range.
With that in mind, the 2022 Lexus ES is a segment value leader, with a starting price right at $40,000 and a fully equipped model retailing for about $50,000. In the luxury realm, it is a midsize model, but its rear seat space suggests a larger model.
In all, the ES is a model to consider for anyone desiring the prestigious Lexus badge with personal budget constraints also in mind.
See Also – 2023 Lexus ES Hybrid Review
2022 Lexus ES Review
We are going to dispense with our typical review to focus on the specifics that set the 2022 ES apart in a crowded segment. This review will examine the highs of lows of the model to help you, our loyal readers, make an informed decision.
The current-generation ES rolled out in 2019. For 2022, it reflects several important changes. We list these in each section moving forward. Other Lexus sedans to consider include the compact IS and the full-size LS. The previous GS was discontinued in 2020.
Fancy Exterior Styling
We know that the ES' front end is polarizing to not a few people. Some like it. Others hate it. No matter, the visage is strong — it is the hourglass (spindle) grille that largely gains all the attention. But it is not the grille alone that defines the nose.
Elegant headlights, trademark LED accent lighting, and pronounced cutouts coupled with sharp lines make the grade. At a minimum, you will not confuse the ES with anything else on the road, except for another Lexus model.
The ES' profile is less dramatic but hardly forgettable. With its latest refresh, its appearance somewhat parallels the now-retired GS sedan and that is a styling direction we like.
Besides enough character lines and sculpting touches, the current iteration features sharpened wheel wells, sporty wheel touches, a beltline that kicks up to meet the falling roofline, and a notched trunk. That rear fascia brings the hourglass design to the back, with wraparound lighting and diffuser-like trim apparent.
A spoiler adds a sporty touch to the rear flank, a fitting capstone to this model.
Comfortable, Roomy Interior
We mentioned it previously and we will say it again: the ES' interior is roomy and comfortable. When placed side-by-side with some competing full-size luxury sedans, the ES holds its own.
The cabin is also whisper quiet – Lexus' engineers did an outstanding job of ensuring that road noise is kept to a minimum. As for cabin quality, we admire the combination of premium materials and the excellent fit and finish that marks this sedan.
The front seats are plush, supportive, and quite comfortable. Seat adjustments along with heating and cooling features easily make them the best seats in the house. The rear seat offers surprisingly superior legroom and is entirely comfortable for two adults or three in a pinch.
Lexus delivers either imitation leather or real hides, along with available rear side window and rear window sunshades. If you want to provide your passengers with a near-limousine riding experience, you can do so in the ES.
What is the only detraction here? The rear seat does not fold down to offer access to the trunk. However, the trunk space measures 16.7 cubic feet and that is an ample amount of room for a sedan this size.
Give us Tech, Please!
One of the significant changes for 2022 has to do with the tech features. Gone is the confusing and frustrating scratch pad-controlled interface. In its place is a standard 8-inch touchscreen or available 12.3-inch touchscreen display. Moreover, the screen sits slightly closer to the driver for ease of access.
On the larger of the two displays, drivers have a choice of viewing one screen or splitting it in two for different functions. Navigation, audio, and a smattering of other controls are now easily managed. The system is not as modern as some competitors, but it is an improvement over what was previously offered.
Lexus supplies a standard 10-speaker audio system with HD radio and satellite radio. Besides the 8-inch display, this model comes with a Wi-Fi hotspot and one USB port. All trims come with Android Auto, Apple CarPlay, Amazon Alexa, and Bluetooth.
Among the upgrades are the 12.3-inch screen and wireless device charging. Lexus also supplies a 17-speaker audio system. You can gain the complete package and still pay about $50,000 to acquire this model.
Available All-Wheel Drive
The Lexus ES has long represented a front-wheel-drive model in a segment dominated by rear-wheel-drive sedans with available all-wheel drive. Beginning in 2021, all-wheel drive was added, but it is only available with the four-cylinder engine.
Indeed, Lexus rolled out a four-cylinder version to pair it with all-wheel drive, something you cannot find with the V6.
We think offering all-wheel drive was the right decision for the ES. Now, customers can enjoy an extra measure of handling support, especially in snowy climates. Nonetheless, the ES does not pretend to match the driving acumen of the models such as the Mercedes E-Class or the BMW 5 Series.
Instead, it advances its mission as a true boulevard car with its emphasis on city driving and is highly comfortable at that. This means power is not a priority with the base model and is something to keep in mind when shopping for this car.
Potent V6 Power
The ES has long offered a V6 engine to motivate the sedan. This 3.5-liter V6 offers potent power, as it delivers 302 horsepower and 267 pound-feet of torque. Like the base engine, this one also routes power to the wheels utilizing a smooth-shifting 8-speed automatic transmission.
While every ES delivers responsive steering and a cushioned drive, the V6 is ideal for strong off-the-mark acceleration and passing power. Flip the transmission into manual shift mode and you will control the gears yourself.
For those preferring a quicker response, the F Sport package with its adaptive dampers is a worthy choice. In any case, the V6 clearly outshines the base engine and its 215-horsepower output.
Also available is an ES Hybrid. This model shares the same I4 engine, tuned to the Atkinson cycle. Under full throttle, it delivers a slight edge in performance over the standard four-cylinder engine. Importantly, this one averages a whopping 44 mpg.
Safety is a Lexus Strength
Regardless of what you think about the ES in general, there is one area where this sedan continues to excel and that is in safety equipment. Indeed, every Lexus model can make the same claim, which underscores this brand's mission for putting customer safety first.
The centerpiece of this, going beyond the ES' strong crash-test scores, are its standard features. These include automatic high beams, automatic emergency braking, active lane control, and adaptive cruise control. This year, blind-spot monitoring with rear cross-traffic alert becomes standard. Rear automatic emergency braking is available.
Lexus ES Parting Thoughts
The Lexus ES fulfills its mission and for that we are glad. The improvements this year, particularly in the tech department, are quite welcome. Lexus offers this model in ES250 and ES350 trims, based entirely on the engine choice.
Interestingly, the prices for each ES250 model with available all-wheel drive match the corresponding ES350 trim. For us, we would take more power over all-wheel drive, but we can the latter's appeal in wintry climates.
---
See Also – Will We See a Lexus UC Version of the Toyota 86?
Photos copyright Lexus. All rights reserved.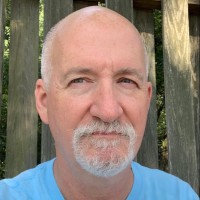 Latest posts by Matthew Keegan
(see all)