If you are in the market for a new vehicle, chances are you have a utility in mind — SUV, truck, or van. Americans have overwhelmingly shown their preference for models that go beyond the standard four doors and a trunk.
Mazda has the segment well covered, as it offers subcompact, compact, and midsize utility vehicles. No, you won't find a van or a truck, but in the crossover people-mover department, there are four models in place with more on the way.
Our recent test driver was a 2022 Mazda CX-30. This model overlapped with the CX-3 briefly before the latter was canceled in 2021.
For 2022, the CX-30 features a standard all-wheel drive and an updated trim arrangement to go with it. It also may qualify as a "secret" luxury SUV as its style and amenities are without peer amongst mainstream models.
Read Also – 2024 Mazda CX-30 Review
2022 Mazda CX-30 Review
Mazda offers the CX-30 in eight trims. The S ($22,500) kicks things off followed by the Select ($24,900), Preferred ($27,950), Carbon Edition ($28,590), Premium ($30,800), 2.5 Turbo ($30,500), 2.5 Turbo Premium ($33,100), and Turbo Premium Plus ($34,700). Add $1,225 for the destination charge in most states.
Every trim comes with all-wheel drive. On paper, the CX-30 seats five is better for four, yet ideal for two. We think that customers who want true five-passenger space will simply consider the compact CX-5 and above.
As for cargo space, the CX-30 comes with a competitive 20.2 cubic feet or 45.2 cubic feet with the rear seat folded.
Exterior Highlights
The CX-30's exterior is stylish, handsome, and classy. Quite easily, it is the best-looking subcompact crossover on the market. All the styling features found throughout the Mazda line appear here. These include a gaping grille, elegant lighting elements, beautiful curves, and appropriately placed cutouts. It is a look that is upscale and sporty.
Automatic headlights, LED lighting front and back, rain-sensing wipers, and a roof spoiler comes standard. Move up through the trim range and Mazda adds such features as aluminum roof rails.
Heated side mirrors with integrated turn signal indicators are available. Other features include a power liftgate, premium paint options, and a heated windshield washer de-icer.
Alloy wheels are included across the model line in a segment where steel wheels are routinely standard. Only the base model offers 16-inch wheels. The rest have 18-inch wheels.
See Also – 2023 Mazda CX-30 Review
Interior Highlights
The CX-30 is quite small and the interior is cozy. We found the front seats comfortable and supportive or just what you would expect in an upscale crossover. You can fit two people in the rear, provided they have not finished growing yet. Yes, there is a seatbelt for a third, but pity the person who sits there.
Upscale and tidy, the CX-30's cabin punches above its class. An available leather-wrapped dashboard is simply unheard of in this segment, joined by leather-wrapped seats, and other leather touches. Piano black trim and pretty accents dominate. There are also plenty of places to squirrel away stuff.
Full power accessories and air conditioning come standard. Most trims have power-controlled front seats. The list of upgrades includes heated front seats, a heated steering wheel, and dual-zone climate control.
Safety Features
Included with every trim is Mazda's i-Activsense suite of safety features. These elements include a radar-based adaptive cruise control system with full stop and go. Further, high beam control, emergency braking, lane keep assist, and lane departure warning is standard.
Moving up through the trim range brings forth additional safety tech including blind-spot warning with rear cross-traffic alert. An adaptive front lighting system and head's up display are available. Exclusive to the range-topping trim is a suite of rearward safety items. This suite includes rear emergency braking, rear cross-traffic backing, and traffic jam assist.
In all, the CX-30 offers standard equipment items that competitors do not always offer. Moreover, the top-trim model rolls out features more common to luxury brands.
Technology
Mazda offers a standard 8.8-inch center display. However, it is not touchscreen controlled. Instead, a multi-function commander knob controls the same. We are not certain why Mazda continues with this arrangement as it is unfamiliar to many and not in keeping with what its competitors utilize. It reminds us of the Audi Q3, a luxury model.
Additional amenities include an 8-speaker audio system, a pair of USB ports, and smartphone compatibility with Android Auto and Apple CarPlay. Moving up the trim range brings in Bluetooth, a 12-speaker Bose audio system, navigation, and satellite radio.
Under the Hood
The CX-30 may be a subcompact model but its engine has a sizable displacement. As competitors choose smaller engines, including three-cylinder choices, Mazda continues with four-bangers.
Under the hood of every 2022 CX-30 is a 2.5-liter four-cylinder engine. The standard engine is naturally aspirated and produces an even 186 horsepower and 186 pound-feet of torque.
Also available is a turbocharged version with a standard output of 227 horsepower and 310 pound-feet of torque. But it gets better!
Fill your CX-30 with premium gasoline instead of regular and the performance numbers climb to a whopping 250 horsepower and 320 pound-feet of torque. Those numbers are hard to grasp in such a small vehicle, but here we are. Power routes to all four wheels with a 6-speed automatic transmission.
As for gas mileage, the standard model earns an EPA-estimated 24 mpg in the city and 31 mpg on the highway for a combined 26 mpg. Choose the turbo and the numbers come in at a still-respectable 22/30/25 mpg city/highway/combined.
On the Road
We have driven every Mazda model on the market these past few years, including the now-retired CX-30 and Mazda6. To say we have a grasp of how these models behave is an understatement. Nevertheless, there are certain "peculiarities" to each model, including the CX-30.
Again, the engines make a difference with the CX-30. Instead of a small, dull four-cylinder, this one packs ample power even in naturally aspirated form. We think some buyers will focus on the lower trims and be entirely satisfied with this vehicle. And we say: good for them as the CX-30 comes with standard all-wheel-drive and a host of amenities with it.
Power routes to all four wheels with a 6-speed automatic transmission. That represents two to four fewer cogs than some models, but it works here. Besides, Mazda in its wisdom did not supply a continuously variable transmission.
A CVT might have worked with the base engine, but it doubtlessly would have withered under the strain of the mighty turbo.
And it was the turbo we enjoyed for a week's worth of driving. The turbo spools up fast and cleanly and delivers generous step-off acceleration and vigorous passing power. When cornering, this crossover gets it done. You may almost forget you're driving a "high profile" vehicle, but body roll is kept to a glorious minimum.
Shades of the Mazda MX-5 Miata and Mazda3 here – the CX-30 is tossable, powerful, and fun to drive. Weighty steering, ample feedback, and firm brakes accompany this model.
Mazda CX-30 Considerations
The Mazda CX-30 is a strong entry in an ultra-competitive segment. Nearly every mainstream brand is represented here, some with more than one model. Among the top sellers in this class are the Chevrolet TrailBlazer, Honda HR-V, Kia Seltos, and the Volkswagen Taos.
Yes, the CX-30 costs plenty at the top end when its final price crosses the $35,000 threshold. That said, a well-equipped model can be had for thousands of dollars less. In all, the CX-30 has the best blend of style, luxury, and performance in the segment. And that's a secret worth sharing!
---
Photos courtesy Mazda North American Operations.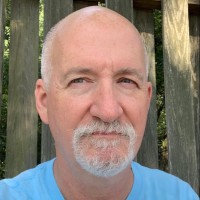 Latest posts by Matthew Keegan
(see all)