We have long kept our eyes on Mazda, one of the smallest of the remaining Japanese automakers. Mazda has grown its brand over the years, thanks to styling flair, quality materials, and reliability. Did we say that they are also fun to drive?
In the crushingly competitive compact crossover sport utility segment, the Mazda CX-5 stands out. Soon, it will be joined by a second model, the all-new Mazda CX-50. Both are expected to remain on the market together, although we think the CX-5 will gradually disappear.
Notwithstanding that, the Mazda duo gives this brand a solid 1-2 punch in the mainstream segment. We also think the pair possesses the chops to take on luxury competitors, especially with the CX-50.
In the meantime, the CX-5 receives much scrutiny from buyers who are loyal to the Mazda brand as well as new shoppers. If you are in the market for a compact SUV, you have numerous choices. These include the Toyota RAV4, Chevrolet Equinox, Nissan Rogue, Ford Escape, and the Ford Bronco Sport.
Also, the Jeep Compass, Honda CR-V, Buick Envision, GMC Terrain, and the VW Tiguan. We are not done yet as the Subaru Forester, Hyundai Tucson, and Kia Sportage are additional competitors. That is more than a dozen models to consider.
See Also – 2023 Mazda CX-5 Review
2022 Mazda CX-5 Review
As for the model at hand, Mazda is generous with the number of trims offered. Eight, in total.
The 2022 CX-5 spans from the S ($25,900) to the Turbo Signature ($38,650), plus a $1,225 freight charge. Our top-trim model with a special paint option exceeded $40,000 and that is a staggeringly elevated price tolerance for this small crossover. Mercifully, some well-equipped models go for much less.
In this article, we will break down this model by trim, explaining the upgrades and differences as we move forward. This year, all-wheel drive comes standard. Many of the trim names have been changed too; we mention many of the included features while leaving out package options. See your Mazda dealer for more information or visit the automaker's website for those details.
Mazda CX-5 S
Kicking matters off for the CX-5 is the standard S trim. This one comes with a naturally aspirated 2.5-liter four-cylinder engine with 187 horsepower and 186 pound-feet of torque. Power routes to all four wheels utilizing a 6-speed automatic transmission.
Mazda equips the CX-5 S with automatic LED headlamps, daytime running lights, rain-sensing wipers, power side mirrors, a rear spoiler, and all-season tires wrapped around 17-inch alloy wheels.
Inside, this trim has a push-button start, a leather-wrapped steering wheel and shift knob, full power accessories, and air conditioning. Cloth seats, an overhead console with a sunglasses holder, and a 40/20/40 split fold-down rear seat are standard.
On the tech front, a 10.25-inch full-color display comes standard. This one, though, requires dial management – it is not a touchscreen. We think this is the singular most disappointing matter about the CX-5. It simply does not measure up with the competition.
The CX-5 also comes with a 4-speaker audio system, HD Radio, Apple CarPlay and Android Auto integration, and three 12-volt power outlets.
As for safety tech, Mazda includes high beam control, lane control, blind-spot monitoring, and rear cross-traffic alert. Automatic emergency braking and adaptive cruise control with full stop and go come standard.
Mazda CX-5 Select and Preferred
Move up one level and the Select edition rolls out auto-leveling headlights. Other features include dual-zone automatic climate control, a power driver's seat, a 6-speaker audio system, and two rear USB charging ports. Imitation leather seats and heated front seats come standard.
Mazda CX-5 Carbon Edition
The unique Carbo Edition comes in just one exterior color, slate gray, and features special touches to set it apart from the other trims. This model builds on the trims before it.
To begin, 19-inch alloy wheels with a black metallic finish are standard. Black power side mirrors with integrated LED turn signals and a unique black grille round out the exterior embellishments.
Inside, leather-trimmed seats are included. An 8-way power driver's seat with 2-way lumbar support is joined by a 6-way power front passenger seat. This trim includes a 10-speaker Bose audio system and, yes, we enjoyed the sound quality.
CX-5 Premium and Premium Plus
Moving up to the Premium editions brings forth a full array of LED lights. These include LED combination lights, fog lights, and daytime running lights. Dual heated side mirrors, a power sliding glass moonroof, and a rear power liftgate are included. A power liftgate is a must for some families, therefore we think those individuals will insist on it.
Inside, the Grand Touring comes with leather-trimmed seats and an 8-way power driver's seat, and a 6-way front passenger seat. A 7-inch LCD, automatic dimming rear mirrors, and paddle shifters are included. We did not use the paddle shifters, but they are available for spirited driving.
CX-5 Turbo
Moving to the Turbo edition brings forth the available 2.5-liter turbocharged four-cylinder engine. This engine supplies upwards of 250 horsepower and 320 pound-feet of torque with premium fuel. Power travels to all four wheels utilizing a 6-speed automatic transmission.
Other features include ventilated front seats, heated outboard rear seats, and a heated steering wheel. An "active driving display" projects on the windshield. This represents an in-house term for a head-up display that splashes key information that "floats" above the hood.
CX-5 Turbo Signature
Mazda equips the range-topping Signature edition with 19-inch alloy wheels with a dark silver finish.
Inside, the cabin features genuine layered wood trim and Nappa leather-trimmed seats. Other trim features include special finishes, a black headliner, and LED lighting. Yes, the cabin is as nice as anything you will find in this segment from mainstream models. It also parallels what some luxury models offer although the naming cache is not the same.
On the Road
We have driven Mazda models with both the naturally aspirated and turbocharged versions of the 2.5-liter four-cylinder engine. There is a world of difference between the two.
The standard engine offers adequate power, but not much more. It matches the performance level of competing models such as the Nissan Rogue. The turbo, though, is amazingly strong, especially for this segment. The only model we see that approaches the boosted CX-5 is the Ford Escape.
The turbo model sees some lag, particularly at lower speeds. Move this model into sport mode and the shift points extend and the pedal feel responds cleanly. As for the all-wheel-drive system, it is biased to the front wheels, with up to 50 percent of the power shifting rearward.
Concerning the six-speed automatic transmission, it seems a bit outdated for today's small SUVs. Most competitors utilize 8-speed transmissions for improved responsiveness and fuel economy. It is not a huge demerit, but that is something to keep in mind when considering this model.
Purchase Considerations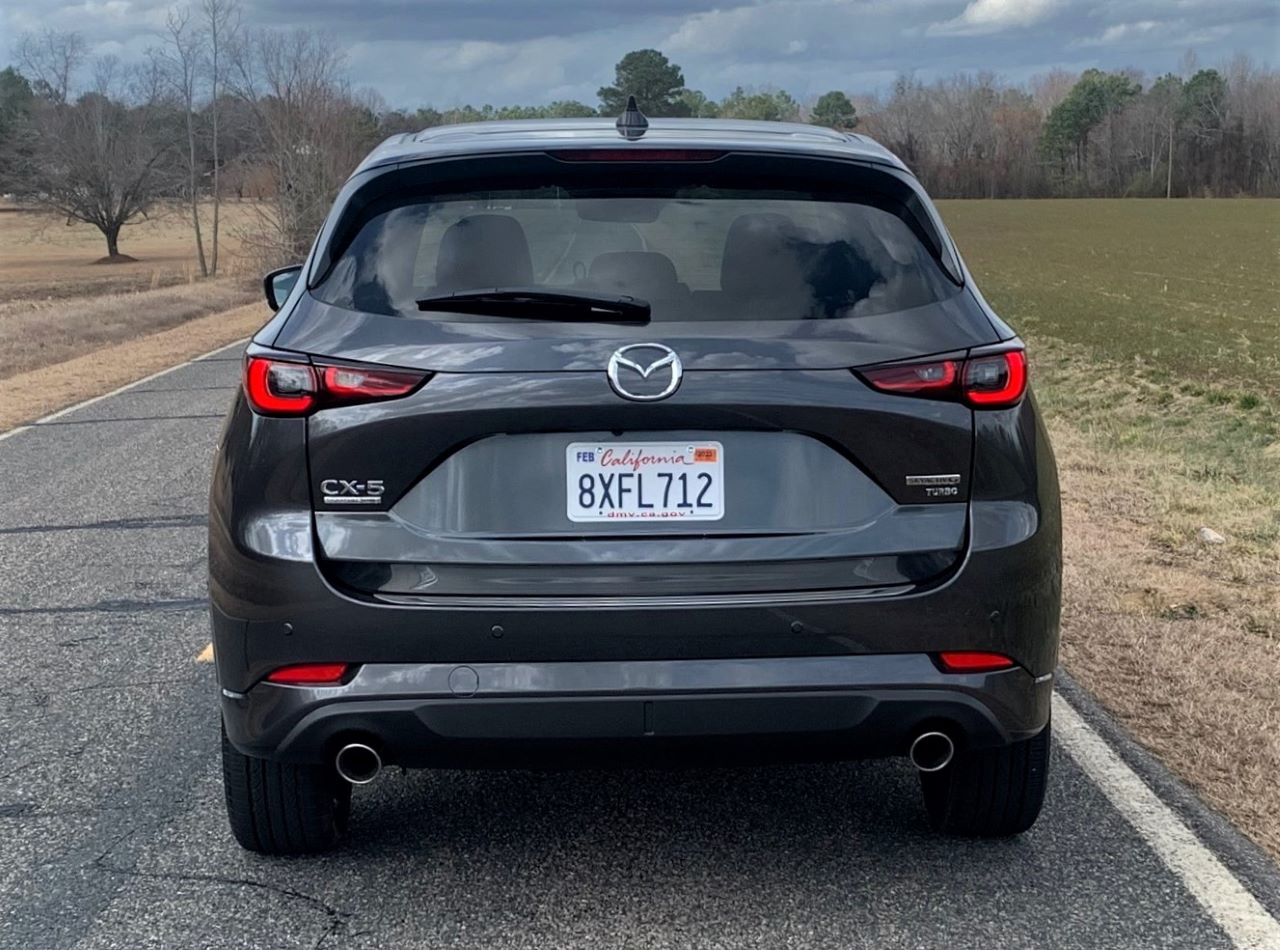 Mazda's design acumen, attention to detail, and fine materials correspond with the higher price point for this model. As such, the CX-5 in top trim can easily be cross-shopped with the Volvo XC-40.
As for the model at hand, a well-equipped version can be had for under $35,000, including the destination charge. With standard all-wheel drive, the CX-5 is not quite the scary price point it seems. That said, we are eager to discover what the CX-50 will offer, a model that will at least supplement but likely replace the CX-5.
---
See Also – 2022 Mazda CX-30 Review
Photos copyright Auto Trends Magazine. All rights reserved.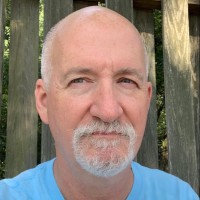 Latest posts by Matthew Keegan
(see all)