Model year updates typically allow manufacturers to extend the lifespan of a particular model by several years. That's exactly what was accomplished with the 2022 Volkswagen Tiguan, a compact crossover utility vehicle with room for up to seven.
Updated exterior styling, an overhauled interior, and upgraded technologies chart the changes. The segment is extremely competitive, with the Tiguan in the thick of it all.
Read Also – 2023 Volkswagen Tiguan Review
2022 Volkswagen Tiguan Review
Volkswagen introduced the Tiguan in 2009, then replaced it with the current-generation model in 2018. The name is unpronounceable at first glance, but tee*gwan is how it is said. The word is a mishmash of two animals – tiger and iguana – the result of a naming contest in Germany.
Like the now-retired VW Touareg, we believe that such names are a distraction. Yes, we are being polite in our assessment.
The 2022 Volkswagen Tiguan comes in four grades: S ($26,490), SE ($30,120), SE R-Line Black ($32,950), and SEL R-Line ($37,320). Add $1,500 for all-wheel drive (included with the SEL R-Line). Add $1,295 for the freight charge.
All grades come with a turbocharged four-cylinder engine that works with an automatic transmission.
See Also – 2021 VW Tiguan Review
Exterior Remarks
Manufacturers look for ways to differentiate their models, with the exterior styling of great importance. Compact utility vehicles have evolved from bland people movers to, in some cases, significant style makers.
The Tiguan, though, avoids the sharp cutlines, beefy front fascias, and floating roofs that are commonly found today. Volkswagen chose a conservative look, one that aligns with this company's mission.
Nevertheless, the Tiguan now sports an aggressive front bumper, like the larger VW Atlas. The front LED lights offer a more elegant and sporty presentation, not unlike the Volkswagen Golf. The look is tougher and better defined. Similar lighting upgrades to the rear fascia complete the important changes.
Alloy wheels are included across the grade range. Other available features include remote start, a power liftgate, and a panoramic sunroof.
Interior Highlights
Few models in this segment offer three rows of seating. Count the VW Tiguan among them. That third row, however, is only offered with front-wheel-drive models. Choose all-wheel drive and the seating count drops from seven to five.
Not that you'll want to make use of the third row for passengers much anyway. Access is difficult, legroom is nearly nonexistent, and the seat padding is thin. Consider them as jump seats for transporting an extra set of pre-teens home from a soccer match.
Otherwise, we recommend keeping the seat folded down to find 37.6 cubic feet of storage space or a generous 73.4 cubic feet behind the first-row seat.
Volkswagen interiors are typically clean, well-ordered, and nicely fitted. The Tiguan represents all this with soft-touch materials, hard plastics, and smudge-producing piano black trim present.
Oddly, though, Volkswagen uses more touch-sensitive controls than we like, instead of traditional buttons and switches. Most definitely, the controls work as designed, but they can become somewhat distracting to operate while driving. While we're fans of technology, practicality and safety are of greater importance to us.
Cloth-covered seats and heated front seats are standard. Move up through the trim range and imitation leather or real hides are available. The Tiguan also offers 8-way power-controlled front seats, a heated steering wheel, ambient lighting, and dual-zone climate control.
Technology Features
The base grade comes with a smallish 6.5-inch touch-screen display, while all others have an 8-inch screen. Features such as Apple CarPlay, Android Auto, and Bluetooth are included. Upwards of four USB ports are offered as is a Wi-Fi hotspot. While the Tiguan comes with several 12-volt outlets, no 110-volt power outlet is offered.
As expected, a six-speaker audio system comes standard. Also available is a nine-speaker Fender system with enhanced speakers and a subwoofer. Yes, that's the same Fender that makes acoustic guitars. Thanks to its relationship with Panasonic, it is also involved with the in-car audio business. HD Radio and satellite radio are included with this package.
The standard 8-inch digital instrument panel cluster gives way to a 10.25-inch display elsewhere. A navigation system comes with the top-of-the-line grade only. With smartphone connectivity, built-in navigation simply isn't necessary.
Safety Features
The National Highway Traffic Safety Administration has yet to test the current-generation Tiguan. On the other hand, the Insurance Institute for Highway Safety has. With the IIHS, the 2022 Tiguan possesses the Institute's top IIHS+ rating.
Volkswagen equips the Tiguan with automatic emergency braking and blind-spot monitoring. Adaptive cruise control, lane control, and active steering with the blind-spot monitors are included, beginning with the SE grade.
Other available features incorporate automatic high beams, road sign recognition, an automatic parking system, and a surround-view camera system.
You should know that competing models from Toyota and Subaru offer a higher level of standard driver-assist technology.
Powertrain Choices
You get your choice of a powertrain with the Tiguan, provided it's a 2.0-liter turbocharged four-cylinder engine paired with an 8-speed automatic transmission. Like the Nissan Rogue, Honda CR-V, and Toyota RAV4, only one combination is offered. That limitation means nothing as sales for all three lead the industry.
Volkswagen makes do with a version of a turbocharged engine that makes 184 horsepower and 221 pound-feet of torque. It is tuned for economy as the Tiguan delivers upwards of 23/30/26 mpg city/highway combined, numbers that trail the RAV4 and its 30 mpg combined fuel efficiency.
When properly equipped, the Tiguan holds a 1,500-pound tow rating. On the other hand, select versions of the Ford Escape pull up to 3,500 pounds.
Driving Highlights
If there is an issue with the Volkswagen Tiguan, it centers on its power output. The Tiguan supplies decent step-off acceleration, and the transmission usually shifts smoothly between gears.
Under hard acceleration, such as when passing, there is a sufficient kick. But with a full contingent of passengers and gear, an extra bit of power would improve the experience.
You can blame us for arriving at this assessment, having tested the similar-sized Audi Q3. The Q3 is the Tiguan's corporate cousin, with the same engine and base horsepower rating, but with an available upgrade possible. Beyond the standard fare, Audi also offers a high-output version that develops 228 horsepower, exchanging a slight decrease in efficiency for performance.
Moreover, the Ford Escape offers a similar-sized, but the juiced-up engine in select trims with an output of 250 horsepower. Again, when operating under a full payload, the Tiguan simply begs for more power.
Accurate steering and weighted handling are two strong suits of the Tiguan driving experience. This SUV is easy to maneuver and offers excellent forward sight lines for the driver.
We're fans of the Volkswagen 4Motion all-wheel-drive system. Although it doesn't rise to the level of Audi Quattro, the automatic shifting of power to the rear wheels as needed imbues driver confidence. The braking is firm, not spectacular, due in part to low-grip tires on most models.
Volkswagen Tiguan Considerations
Start your search with the SE trim and nearly all the popular features are included with this grade.
If you sense that we aren't excited about the VW Tiguan, your evaluation is correct. But the same can be said about nearly every other model in this segment as practicality and comfort trump nearly everything else. In both departments, the Tiguan succeeds.
---
Photos copyright Auto Trends Magazine. All rights reserved.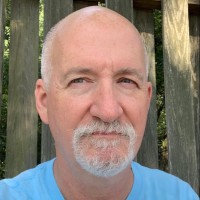 Latest posts by Matthew Keegan
(see all)