Are you ready for the most expensive Cadillac model ever? The 2023 Escalade-V is just that, a $149,990 tribute to luxury, technological geekdom, and performance. Packed with a supercharged V8, this high-performance model is the most powerful SUV in its class and heralds the marque's 120th anniversary.
To the surprise of no one who follows this kind of news, the Cadillac Escalade-V expands the brand's V-Series performance line to include a third model. This full-size SUV joins the compact CT-4V Blackwing and midsize CT-5V Blackwing sedans in that department.
Like the other two models, the Escalade-V represents the ultimate execution of V-Series goodness.
2023 Cadillac Escalade-V
Performance and Stability
Costing $46,000 more than the most expensive Escalade to date, the Escalade-V includes features exclusive to the line. Under the hood is a supercharged 6.2-liter V8 engine with 682 horsepower and 653 pound-feet of torque. Power routes to all four wheels utilizing a specially tuned 10-speed automatic transmission.
A full-time all-wheel-drive system works with unique suspension hardware and software calibrations to keep this burly SUV planted. With more than three tons to manage, the most advanced Magnetic Ride Control system and air ride adaptive suspension are present.
Top V-Series Features
Besides the previously mentioned features, the Escalade-V comes with unique V-Series fascias front and rear. Exclusive six-piston Brembo front brakes, Edge Red brake calipers, and unique 22-inch wheels are present. Special V-Series badging and quad exhaust tips are also found.
Inside, the cavernous Escalade-V features a platinum trim interior with Zebra Wood décor. High-end semi-aniline leather covers all three rows of seats. The front seats feature heating, cooling, and massaging functions.
The Escalade's standard curved OLED screen is present and includes 38 inches of total diagonal display. A 36-speaker AKG Studio Reference audio system is included. Among the many tech features are navigation, wireless Apple CarPlay, wireless Android Auto, and connected apps.
Power to the People
It is the engine, though, that is the heart of the Escalade-V. This hand-built beauty is the same as the one found in the Cadillac CT5-V Blackwing. However, it offers a bigger, 2.65-liter R2650 TVS supercharger. This one enables the Escalade-V to surmount the higher inlet and exhaust restrictions on the full-size SUV application.
Notably, it spins up to 13,500 RPM to deliver about 10 pounds of boost and utilizes an electronically controlled bypass valve for ultimate drivability. Cadillac says that the supercharger's "unique four-lobe roots are designed to broaden the engine's power band, with great low-end torque production and strong high-rpm power."
Other engine enhancements include "a durable forged-steel crankshaft, forged steel connecting rods, and forged aluminum pistons. The aluminum cylinder heads are stronger and handle heat better than conventional castings. The heads also feature lightweight titanium intake valves."
Need for Speed
A V-Series may offer unique styling attributes, but performance is its signature attribute. To that end, Cadillac tells us that the Escalade-V has a blistering 4.4-second 0-60 mph time. That's faster than any SUV in the segment.
Furthermore, drivers desiring a personal touch will not be disappointed thanks to an exclusive V-Mode. A button on the center console adjacent to the transmission shifter allows drivers to customize their preferred performance-driving mode. Moreover, it also automatically lowers the ride height by nearly 0.8 inches.
Additional adjustments possible with V-Mode include tour or sport suspension settings, unique steering calibrations, and brake feel, engine sound and performance, and all-wheel drive behavior.
Also, a Launch Control function via V-Mode enables the Escalade-V to perform optimal acceleration runs from a stop. Simply hold down the pedal when applying the gas pedal and once the traction control lamp starts to flash, release the pedal.
One feature that is not included but is available is Super Cruise. This feature represents hands-free driver-assistance technology, including trailering and automatic lane change capabilities. When activated, Super Cruise operates on more than 200,000 compatible roads in Canada and the United States.
Cadillac Excess
With blacked-out touches throughout, the Escalade-V is nearly the opposite of the usual model bling. That said, this model's formidable size, class-leading performance, and exquisite interior may appeal to an exclusive class of buyers. It is a limited run too as Cadillac prepares to make its pivot to full electrification.
---
See Also – Cadillac V-Series Blackwing Preview!
Photos courtesy of GM Corp.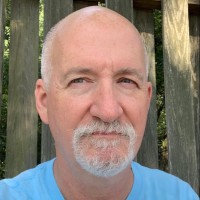 Latest posts by Matthew Keegan
(see all)