The Z06 launches chapter 2 of the most powerful Corvette yet.
We have been waiting for a follow-up to the 2020 Corvette Stingray. And after what seemed like an eternity (thanks, COVID-19!), the next chapter in Corvette prowess will soon arrive.
Well, *soon* is a relative term, in this case in Summer 2022. In any event, today GM took the wraps off the new model, by showcasing it in a 25-minute film, followed by a panel discussion.
And what did the film and discussion reveal? That's easy: the most beautiful and powerful naturally aspirated engine in a Corvette yet (among other matters). Indeed, with 670 horsepower on tap, the new motor is easily the strongest non-boosted production V8 engine to date. How it accomplishes that feat is from a 5.5-liter flat-plank crank LT6 V8 that pushes a startling 8,600 RPM.
---
There is much to dissect regarding the new model, including:
---
You'll pay at least $30,000 more.
This is no run-of-the-mill Corvette, not that one exists anyway. Although we are still very much impressed by the $60,000 range of the standard Stingray, the Z06 should easily top $90,000 and in most cases break the $100,000 level when it goes on sale next summer.
Still, when comparing the Corvette to Europe's finest, the cost remains far lower. Anyway, it is doubtful pricing will be of concern to the type of customer Chevrolet expects to attract.
Power to the people.
The Stingray with its 6.2-liter pushrod cross-plane-crank V-8 gets it done with 490 horsepower and 470 pound-feet of torque at 6,450 RPM with the Z51 Performance Package. It moves this mid-engine masterpiece from 0-60 mph in just 2.8 seconds. The Z06 shaves two-tenths of a second off that number with 670 horsepower and 465 pound-feet of torque at 8,600 RPM.
Power routes to the rear wheels utilizing an 8-speed dual-clutch transmission with a shorter final-drive ratio. What will follow is the ZR1 and we are told that the new V8 will gain a pair of turbochargers to move it. Can 800-plus horsepower be within reach?
---
---
Staying planted.
Larger brakes, massive rotors, and staggered wheels will accompany the Z06. Furthermore, the Z06 will have a 20-inch front (275/30) and 21-inch (345/25) rear aluminum wheels wrapped within Pilot Sport 4S rubber standard tires. Carbon fiber wheels are optional.
Notably, the Z06's brakes measure 1.2 inches bigger than the Brembos found in the Stingray's Z51 package, and the front calipers on the Z06 have six pistons compared to four-piston brakes in the Stingray. Carbon-ceramic rotors are included in the Z06's track-focused Z07 package.
Other performance enhancements include magnetorheological dampers and an electronically controlled limited-slip differential. Both features are available in the Stingray, but these are included with the Z06.
Available Z07 performance package.
Even a high-performance model such as the Z06 can benefit from some upgrades. Enter the available Z07 performance package. This track-ready package supplies 734 pounds of downforce at 186 mph, which is more than any Corvette to date.
Included with the package are a carbon-fiber high rear wing and ground effects, special chassis tuning, unique Magnetic Ride Control calibration, and exclusive Michelin Cup 2 R ZP tires. Also, it comes with Brembo carbon-ceramic brakes and available carbon fiber wheels.
---
---
Bespoke colors and trim.
We do not know the complete color and trim differences between the two Corvette models, but we do know for 2023 a few things about what will be available. Specifically, 12 available exterior colors and seven available wheel packages (including five finishes on the standard forged aluminum wheels and available carbon fiber wheels). Further, the 2023 Corvette features six available brake caliper colors.
Inside, the details are no less arresting, including seven interior colors with the opportunity to expand it to thousands of combinations. Moreover, three seat choices, six seatbelt options, a pair of interior carbon-fiber trim packages, and a Stealth Aluminum trim option round out the list.
Z06 and Looking Ahead
Fans have been waiting somewhat patiently and now the second iteration of the C8 Corvette is within reach. After the ZR1's arrival (perhaps by 2025), we may see a fully electric Corvette. In any case, every single eighth-generation Corvette offers incredible design, engineering, and performance. Arguably, the Z06 is a supercar that most likely will receive the global acclaim that it deserves.
---
More Z06 Photos
---
---
Photos copyright GM Corp.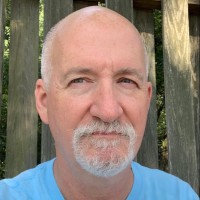 Latest posts by Matthew Keegan
(see all)