Genesis electrifies luxury with the all-new GV70 EV.
---
The Genesis brand continues to make a name for itself, as a luxury marque offering handsome styling, high-quality models, and value. Six years after its separation from Hyundai, the brand offers three sedans and three utility vehicles, encompassing the core of the luxury segment.
Electric vehicles are part of that mix, including the Electrified GV70, a derivative of the gas model that rolled out in 2022. We spent a week with Genesis' latest EV, a midsize model with room for five.
See Also – 2023 Genesis GV70 (Gas Version) Review
2023 Genesis Electrified GV70 Review
Genesis offers the all-wheel-drive 2023 Electrified GV70 in one grade. Priced from $65,850 plus a $1,125 freight charge, an available Prestige Package adds $6,800 to the cost. Choose a special paint option and this EV retails for as high as $75,000.
Its starting price is approximately $22,000 more than a base GV70 but narrows to approximately half that when compared to the available V6 with all-wheel drive.
And unlike two other Genesis models built abroad, the Electrified GV70 is built in Alabama. As a result, buyers may be eligible for a $7,500 federal tax credit along with whatever state incentives are available.
Exterior Highlights
Designing electric vehicles means capturing the attention of current internal combustion engine model owners. It is a tall order for several reasons, notwithstanding cost, practicality, and style. Traditional manufacturers are aiming at market leader Tesla, a company that has an engineering edge, but trails in styling.
That's where the Electrified GV70 comes in. Instead of an anonymous front end along the lines of the Tesla Model Y, the Genesis is nearly a mirror image of the gas version.
The Electrified GV70 distinguishes itself subtly from its counterparts. Its distinctive diamond-shaped grille lacks openings, as there's no need for engine cooling. Absent also are unique badges, special markings, and tailpipes, highlighting its electric nature.
Despite these differences, the GV70 maintains the refined style and strong presence associated with Lexus or BMW models, characterized by clean lines and elegant wheels.
The Electrified GV70 features full LED headlamps and rear lamps for optimal visibility. Its Michelin tires and wheels enhance both performance and style.
Double-glazed soundproof glass on all doors and the front offers noise reduction, while the heated and auto-unfolding outside mirrors provide added convenience. Solar glass on all windows shields against UV rays, and the included roof rack provides additional storage capacity.
Interior Highlights
The Genesis Electrified GV70 is outfitted with a multitude of premium features. These include a panoramic sunroof, a power liftgate with hands-free activation, leather seats with heating, ventilation, an Ergo Motion massage for the driver, fingerprint authentication, and wireless phone charging.
Its infotainment system hosts a 12.5-inch touchscreen, supports Apple CarPlay and Android Auto (wired), and incorporates Genesis Digital Key, enabling your phone to act as a key.
The Prestige Package enhances the vehicle further. It upgrades the standard digital cluster to a 12.3-inch version with 3D graphics and adds a head-up display, Lexicon Premium Audio, and superior Nappa leather seats.
Further luxurious touches include imitation leather on the upper instrument panel, microfiber suede for the roof liner, heated second-row seats, a heated steering wheel, manual rear door shades, and an active noise cancellation system.
This package ensures the GV70's cabin rivals the best in the segment with intuitive tech, a balanced blend of physical and touch controls, and meticulous details like the crystal drive select knob and refined volume controls.
Safety Equipment
The Electrified GV70 is designed with an impressive suite of safety features, aiming to ensure a secure driving experience for all occupants. Key to this suite is the automated emergency braking system, which can help prevent collisions by automatically applying the brakes if a potential collision is detected.
Furthermore, the vehicle also includes a standard blind-spot monitoring system that alerts drivers to unseen vehicles in adjacent lanes, enhancing their situational awareness.
The adaptive cruise control, another standard feature, enables the GV70 to maintain a consistent speed and distance from other cars on the road while its lane-centering capability assists in keeping the vehicle on track.
In addition, a standard lane-keeping assist with lane-departure warning contributes to the vehicle's advanced safety system, alerting the driver when the vehicle is veering off its lane, and assisting in keeping it within the lane.
Powertrain and Charging
The Genesis Electrified GV70 is powered by a 77.4-kWh battery pack that operates in conjunction with two 160 kW motors, one located at each axle. This configuration generates a combined output of 429 horsepower and 516 pound-feet of torque, with the power distributed to all four wheels through a single-speed transmission.
The model does not offer alternative battery or motor options, making this setup the standard for the Electrified GV70.
Utilizing an 800-volt architecture like other Genesis models, the electric GV70 can achieve a 10 to 80-percent charge in roughly 18 minutes via a DC fast charger at a 240 kW max rate. A five-minute charge might add an extra 64 miles in ideal conditions. A full charge on a 240-volt Level 2 setup takes about seven hours.
The GV70 includes a standard vehicle-to-load (V2L) feature, letting owners use outlets to supply 1.92 kW to accessories until the state of charge is 20 percent. Users can also set a limit to stop V2L at predefined charge levels.
Driving Highlights
The 2023 Genesis GV70 is a dynamic ride that seamlessly blends luxury with performance. It offers three driving modes to cater to diverse driving conditions.
Comfort mode provides a smooth and balanced ride, ideal for everyday use.
Eco mode optimizes energy efficiency, especially useful for city and traffic driving.
Sport mode is meant for an exhilarating ride, offering tighter steering and an aggressive driving character, albeit at the cost of a few miles of range.
Genesis has engineered the GV70 with a redesigned suspension and incorporated more aluminum and lightweight materials to counterbalance the weight of the battery. Despite its curb weight approaching 5,000 pounds, the vehicle feels surprisingly agile.
The Comfort mode provides a plush and smooth driving experience, complemented by abundant acceleration that outperforms comparable gasoline crossovers in its price range.
One unique feature carried over from other Hyundai EVs is the adjustable "i-Pedal" regenerative braking, allowing drivers to toggle between one-pedal driving and full coasting, offering greater control and energy conservation.
A standout feature of the GV70 is the Boost Mode. Activated by a button at the bottom of the steering wheel, it momentarily increases power to 483 horsepower for an intense 10-second speed surge.
Despite its significant energy consumption, it offers an unmatched thrill when the roads are clear. After enjoying this adrenaline rush, one can switch off Sport Mode, ensuring a comfortable and range-efficient ride back home.
Without a doubt, the Electrified GV70 serves as a prime example of a versatile electric crossover, expertly balancing luxury and performance attributes. It signifies the potential of EVs in the evolving automotive landscape.
Genesis Electrified GV70 Considerations
There are a couple of noteworthy drawbacks. The GV70's range, at 236 miles, falls short compared to Tesla's standard 330-mile range.
Also, at the time of writing, availability is limited, with the Electrified GV70 offered in only 23 states. However, availability is expected to improve, and the fully electric GV60 SUV and Electrified G80 sedan are potential alternatives.
---
See Also – 2022 Genesis GV70 Review
Photos copyright Auto Trends Magazine. All rights reserved.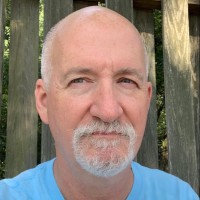 Latest posts by Matthew Keegan
(see all)