Honda took the dilemma of a canceled vehicle platform and turned it into an opportunity. With the Honda Fit hatchback no longer around, the platform that also supported the Honda HR-V SUV went away.
Instead of creating an all-new platform for just the HR-V, Honda tapped the compact CR-V's architecture to develop a new model. The 2023 Honda HR-V is only marginally smaller than the CR-V, enabling this crossover to straddle the subcompact and compact segments, while still preserving value for its customers.
2023 Honda HR-V Review
The 2023 Honda HR-V seats five and comes with standard front-wheel drive and available all-wheel drive. This year launches the HR-V's second generation.
The all-new model adds nearly two inches to the wheelbase and approximately nine inches overall. It is also nearly two inches wider. The HR-V piggybacks on the somewhat larger CR-V. Both models are new for 2023.
Honda offers the 2023 HR-V in three grades. These are: LX ($23,650), Sport ($25,650), and EX-L ($27,450). Choose all-wheel drive and that's a $1,500 upgrade. Add $1,245 for the destination fee.
Exterior Remarks
For 2023, the Honda HR-V loses its toylike persona for a more sophisticated presence. Although we're sorry to see the Honda Fit go, the Honda Civic platform offers an excellent substitute for the now larger HR-V. Indeed, the Civic may be the best compact model on the market, bar none.
The new model features a wide, but not significantly gaping grille, handsome LED lighting, and a sporty intake offset by deep pockets. Honda doesn't go with wild flourishes to accent the profile, but the signature lines and body sculpting are handsome touches. The rear features wraparound tail lights, reflectors, and a single exhaust port.
All grades come with LED headlights and brake lights, power side mirrors (heated on the two top grades), and a rear roofline spoiler. The LX and EX-L come with 17-inch alloy wheels, while the Sport has 18-inch wheels.
A sport grille and chrome exhaust finisher are exclusive to the Sport model. A power moonroof and keyless entry are included with all but the base grade.
Interior Highlights
Moving up to a larger platform means more passenger and cargo space this year. On the flip side, though, the HR-V's versatile "magic seat" disappeared.
That now-absent seat design was truly innovative as the second-row split-bench seat flipped, folded, and compartmentalized to make room for cargo, including bicycles. No other vehicle in its class had that kind of seat and now it is gone.
But we'll give Honda credit where credit is due. Specifically, the cabin borrows much from the Honda Civic, the compact model that supports the HR-V and CR-V crossovers. Thus, the interior is upgraded with padded materials covering the dashboard, doors, and center console.
That's unlike competing models dominated by hard plastics.
We found the front seats comfortable and generously padded with ample back and hip support. The seats are trimmed in cloth with available leather and heating. Dual-zone climate control and ambient LED lighting come with the EX-L grade.
Losing the magic seat did change around storage space this year. The standard cargo space is 24.4 cubic or 55.1 cubic feet with the rear seat folded. Notably, the standard space is up from last year, while overall room drops slightly.
Technology Features
We praise Honda for making substantial improvements this year over the previous generation's infotainment system. Like the Civic, the HR-V comes with either 7- or 9-inch touchscreen displays. Shortcut buttons and a volume knob also help manage a vastly improved screen.
Along with the partially digitalized instrument panel display, the change is certainly noticeable and welcome. Where before the infotainment system was clunky, it now produces satisfyingly fast responses.
It's a tale of three audio systems with the HR-V and each one comes with a 180-watt package. The LX comes with four speakers, the Sport has six, while the EX-L features eight. There is no audio system upgrade available beyond these choices and that's unfortunate given the choices available.
Bluetooth, Apple CarPlay, Android Auto, and two USB ports are standard. Along with the larger screen, satellite radio, HD Radio, and a wireless charging pad are exclusive to the EXT-L grade. We think, though, that satellite radio should be available everywhere.
Safety Features
Every HR-V comes with the Honda Sensing driver-assist bundle. This collection includes a collision mitigation system and a road departure mitigation system. Lane departure warnings and forward collision warnings are also incorporated.
Other features contain automatic high-beam headlights, forward collision warnings with automatic emergency detection, and adaptive cruise control.
Blind-spot monitoring with rear cross-traffic alert and front and rear parking sensors are available. As for a head-up display, one isn't offered.
Powertrain Choices
Honda supplies one powertrain combination with the 2023 HR-V. A 2.0-liter naturally aspirated four-cylinder engine develops 158 horsepower and 138 pound-feet of torque. Power travels to the wheels utilizing a continuously variable transmission.
This model earns 26/32/28 mpg city/highway/combined with front-wheel drive and 25/30/27 mpg with all-wheel drive. But that's a few mpg behind such competitors as the Kia Seltos and the Toyota Corolla Cross.
Unlike the CR-V with its 1,500-pound tow rating, Honda does not recommend towing with the HR-V. We wouldn't either – it is simply too light to hold firm during steady crosswinds.
Driving Highlights
"Steady as she goes" is a great descriptor for people, but not so much for an automobile. The HR-V's naturally aspirated engine is neither powerful nor especially efficient, keeping this model from setting the pace in a highly competitive segment.
As such, the HR-V supplies a leisurely pace as it gradually works up to highway speed. Even under hard acceleration, the engine strains, in part due to the gearless transmission. The CVT causes the engine to whine and isn't as refined on the run-up as what some competitors offer.
We drove it with just one person onboard. We shudder to think of how much slower the HR-V would be with a full contingent of passengers and cargo.
Around town, the HR-V seems more poised with light steering, easy maneuverability, and a tamer CVT at play. Without engine strain to contend with the HR-V scoots around with ease. The slightly larger footprint than before supplies a benefit we treasure – this SUV manages road abrasions like a champ.
We're not likely to see a turbo version of this model, at least not in the short term. That option would be a fantastic upgrade and might win Honda more fans. As its stands, though, the entire segment is dominated by ordinary models where cost trumps performance.
Honda HR-V Considerations
Affordability is a significant problem for new car shoppers today. Manufacturers across the spectrum have canceled small sedans and hatchbacks alike, among the most reasonably priced vehicles on the market.
That leaves a narrow swath of models that start under $25,000. The HR-V is one of them, but its base price rose $1,780 in just one year. Better packaging, a larger size, and inflation are the likely contributors.
Despite the increase, we confidently recommend starting your search with the base LX grade. It comes well-equipped, although the standard audio system cannot be upgraded. Then use your savings to pay for an aftermarket audio package you'll love.
---
Photos copyright Auto Trends Magazine. All rights reserved.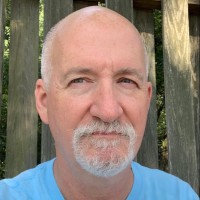 Latest posts by Matthew Keegan
(see all)