The automotive market is largely split between mainstream and luxury vehicles, with ultra-luxury and exotic models sprinkled in. But there is a gray area some manufacturers exploit, a premium middle ground that combines elements from the main choices.
In the Hyundai Palisade, we have a conventional model with opulent aspirations, especially apparent in the range-topping Calligraphy trim with its $50,000 price point.
2023 Hyundai Palisade Review
Hyundai introduced the Palisade in 2020, supplying this brand with a new SUV to slot above the Santa Fe. Like the similar Kia Telluride, the Hyundai Palisade has earned a strong following that's rightfully earned thanks to its style, comfort, and competitive pricing. Now in its fourth year, the 2023 Palisade reflects a mid-cycle product update.
Hyundai offers the 2023 Palisade in five grades: SE ($34,950), SEL ($37,950), XRT ($40,250), Limited ($46,500), and Calligraphy ($48,900). All grades come with front-wheel drive or optional all-wheel drive ($1,900). Add $1,295 for the destination charge.
Hyundai provided us with an all-wheel-drive Calligraphy for our review. This vehicle seats seven or eight.
Exterior Remarks
We acknowledge that Palisade's most recent styling upgrade may not please everyone. The front grille is big and it's busy. There are about two dozen "teeth" in the grille, tiny chompers that crowd the front fascia.
But what gives this model a thoroughly upscale look are the LED lighting elements, front and back. When activated, they ease the tension up front, while elevating the canvas.
Front to back, the Palisade delivers a formidable presence, with its wide, sculpted hood along with strong shoulders, massive wheel wells, elegant lines, and chrome bits. The standard 20-inch alloy wheels underscore this model's presence.
There are distinctions between the trims and, like most competitors, the XRT grade delivers blacked-out touches on the front grille and roof rails. This grade also adds lower door garnish, skid plates, and lower bumpers for a dramatic statement.
Depending on the grade selected, features such as power-folding and heated side mirrors, a power-controlled liftgate, and remote start are offered.
Interior Highlights
Just as the exterior makes a case for the luxury set, the interior does likewise. This is especially so in the Calligraphy trim with its soft-touch dashboard and premium leather-wrapped seats.
The standard trim comes with eight seats, but moving to the SEL swaps out the middle-row bench seat for a pair of captain's chairs. Unless you need room for eight, we highly recommend the captain's chairs for the comfort and support provided.
They nearly match the front row bucket seats in relaxation, while delivering improved space for the cabin. Yes, one push of a button on each seat moves the chairs forward for ease of access to the third row.
Some competitors, especially luxury makes, clutter the cabin with too many controls. Hyundai keeps it simple and well organized with switches and knobs at the ready.
Cloth or fine cloth seats come with the first three grades, while leather choices are found in the Limited and Calligraphy.
Beginning with the SEL grade, this one comes with keyless entry and push-button start along with heated front seats. It supplies a decent starting point for this model and, with the available Premium Package, adds the surround-view camera system. For under $40,000, this grade is a bargain.
The competing Volkswagen Atlas offers the best third-row space in the segment and that's something to keep in mind when growing teens are your passengers.
The Palisade offers just 18 cubic feet of standard cargo space, but up to 87 cubic feet with the second and third rows folded. Thus, there is ample room for garden center visits, even if the cabin seems too pretty to haul dirt – bring a tarp and you're good to go.
Technology Features
Even in base form, the Hyundai Palisade comes well equipped. This model offers a standard 12.3-inch touchscreen display with navigation, the latter typically reserved for top-trim models. Nevertheless, we think the included Apple CarPlay and Android Auto connections are better choices for directions.
Multiple USB ports are scattered throughout the cabin. Bluetooth, a 10-speaker audio system, and satellite radio are included.
Beginning with the SEL grade, a wireless device charger is included. A 10-inch color heads-up display appears with the Limited grade. The 12-speaker Harman Kardon audio package in our Calligraphy model was a welcome addition.
Safety Features
Safety and technology go hand-in-glove these days and the Hyundai Palisade delivers. While most of the aids are useful, some tend to annoy, including the lane departure alert, particularly on narrow twisty roads. We know we're touching the lines, at least with the side mirrors, but there is no danger of crossing a line so long as the driver is awake.
Adaptive cruise control is handy, especially on long trips. Locally, the full stop-and-go feature of this tech ensures sufficient spacing between vehicles during high-traffic conditions. We also like the turn signal cameras that activate in the digital dashboard to extend the side sight lines accordingly.
One fun feature worth examining is the steering assist system. When activated, the system keeps the Palisade centered. We might add that it does so without hands on the steering wheel but be forewarned as Hyundai supplies prompts for drivers to maintain control. In any case, drivers can sample what semi-autonomous driving is like with this feature.
Powertrain Choices
If there is a weak point with the Palisade, its 3.8-liter V6 engine is it. Not that the engine isn't competent, but rather that it is the largest one in its class, while still delivering "only" 291 horsepower and 262 pound-feet of torque. On the other hand, the Chevrolet Traverse delivers 310 horsepower with its 3.6-liter V6.
An eight-speed automatic transmission shuttles power to the front or all four wheels. In this segment, we routinely recommend upgrading to all-wheel drive for improved poise on slippery roads and uneven terrain.
When properly equipped, the Palisade pulls up to 5,000 pounds. This model delivers upwards of 22 mpg combined fuel economy but expect less when fully loaded with passengers or when towing.
Driving Highlights
Some competitors get there faster, but it is doubtful many will complain about the Palisade. It does what it must do to shuttle passengers in style, delivering decent step-off acceleration and passing power. The transmission is beautifully integrated, offering drama-free gear shifts on demand.
The Buick Enclave may be "quiet-tuned," but the Palisade is just as pleasant. Negligible road and wind noise and a cushioned ride are attributes of note.
We drove this SUV on some of our favorite back roads and appreciated the comfort afforded. The Palisade won't wow you with crisp steering or engaging handling – others do it better – but it never feels like an oversized crossover. Hit the brakes and this SUV comes to a quick stop.
Hyundai Palisade Considerations
The competition in the three-row, midsize crossover utility market is fierce. Models such as the Ford Explorer, Jeep Grand Cherokee L, Toyota Grand Highlander, and Nissan Pathfinder each make a strong case for shopper attention.
In the Palisade, Hyundai holds its own as this SUV offers a strong competitive price across the model range. The Calligraphy grade pulls out all the stops and is worth comparing to Audi or Lincoln. On the top end, you'll pay about $52,000 to acquire one, and that's within the range of its chief rivals.
---
Photos copyright Auto Trends Magazine. All rights reserved.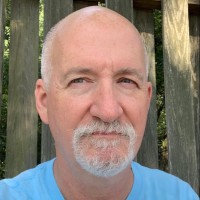 Latest posts by Matthew Keegan
(see all)