If your product launched a segment and still dominates it, how do you maintain that position? That's a challenge Lexus faces with its midsize RX crossover, a model introduced in 1998.
The RX has done exceedingly well for the brand, with a record 115,230 units sold in 2021. That means at least 1 in every 3 Lexus vehicles sold in the U.S. is an RX.
Jack Hollis, senior vice president of automotive operations at Toyota Motor North America, Inc., recognizes the RX as the franchise for Lexus. That is a lot to place on one model and the reason why the fifth-generation RX rolling out for 2023 must be the best one yet.
Lexus RX Introduction
Lexus introduced the 2023 RX to media professionals this week at its Plano, Texas headquarters. It wasn't available for driving, but it most certainly was present for picture taking.
The latest model is sporty, as it sits lower, features aggressive lines, a floating roof, and the latest take on the brand's spindle grille design. A muscular hood, the expected LED lighting elements, and beautifully crafted wheel choices are among the exterior highlights.
Inside, Lexus combines minimalism with advanced tech features to present a thoroughly modern presence. The most notable change is that the previous multimedia system and the control pad are gone and to the cheer of many.
In its place is a touchscreen display that Toyota is rolling out across both brands' model lines. It is as if Toyota finally understands what customers want in tech, although its deficiency in that area hasn't clobbered sales, at least not for the RX.
The remainder of the cabin features choice materials, handsome colors, and all the expected comfort amenities. We'll save our full comments once we get to drive the RX, which will happen a few months in the future.
Four Powertrains
Perhaps the most significant news for the RX is that Toyota is making available four powertrains. All four utilize four-cylinder engines – there isn't a V6 available. Yes, the gradual death of the internal combustion engine means the disappearance of cylinders, two by two.
For instance, Toyota axed its V8 in favor of a twin-turbo V6 for its largest models. Further down the product size line, models long powered by a V6 most likely will see four cylinders only.
Before you grit your teeth in dismay, what Toyota/Lexus has in its place should hearten fans. Of the four powertrains available with the 2023 Lexus RX, three involve electric motors. Yes, the Lexus brand expects to achieve full carbon neutrality by 2035, and stepping up its already successful hybrid game will help make that transition possible.
Here's how Lexus will distribute its powertrains across the RX line:
RX 350 (FWD/AWD)
Features a 2.4-liter turbocharged inline-four engine paired with an 8-speed automatic transmission. This is the lone non-hybrid powertrain and the base offering for the RX line.
Even so, with 275 horsepower and 317 pound-feet of torque, there is robust power on tap. Lexus expects this model to earn 24 mpg combined.
RX 350h (AWD)
Supplies the fourth-generation hybrid system that incorporates a high-torque 2.5-liter inline-four engine paired with a continuously variable transmission. This one emphasizes efficiency, yet it still makes 246 horsepower and 233 pound-feet of torque. Lexus estimates a combined 33 mpg with this model.
RX 450h+ Plug-in Hybrid
This PHEV is the third choice. Lexus will offer additional details at some future date. We expect a longer all-electric range, enhanced efficiency, and more power. Likely, a CVT distributes power to the wheels.
RX 500h F Sport Performance
If a Lexus model has a "500" following its two-letter naming convention, you can expect it to produce scads of power. Thus, the new F Sport Performance lives up to its name as it combines a 2.4-liter turbo hybrid with a 6-speed automatic to shuttle power to the wheels.
That power quotient is an absolute head turner, as this model develops 367 horsepower and 406 pound-feet of torque. Lexus brass immediately pointed out that this model delivers more torque than the LFA sports car with its 552 horsepower and 354 pound-feet of torque rating.
Despite the over-the-top power, the RX 500h F Sport Performance should deliver an estimated 26 mpg combined.
Lexus RX Considerations
The 2023 Lexus RX goes on sale in the fourth quarter. By then, we should have our initial driving impressions locked down. We'll also finalize other details about this vehicle, including the final performance and efficiency ratings.
As for pricing, those details are forthcoming. In any case, we expect the RX will start near the current $45,920 for the 2022s, but push well into the 60s for the range-topping high-performance model.
---
See Also – Updated 2023 Lexus UXh Offers an EV Template
Photos copyright Auto Trends Magazine. All rights reserved.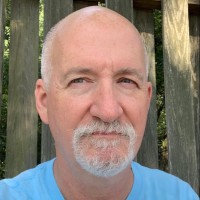 Latest posts by Matthew Keegan
(see all)