The 2023 Lexus UXh receives updates; the gas-only model goes away.
---
Lexus' smallest crossover utility vehicle is going full hybrid for 2023. At least in the U.S. market.
Beginning late this summer, the UX line becomes synonymous with hybrid only as it loses its gas-only model. The move follows what the Toyota brand has done over the past few years for its eponymous brand, making the Venza crossover and the Sienna minivan hybrid only.
The UX rolled out in 2020, therefore an update comes just in time. Not only are the base UX 200 trims going away, but the newly dubbed UXh earns interior changes.
Updated Lexus UXh Preview
To begin, Lexus is making the UXh more rigid for improved handling. An additional 20 weld points along with 18-inch Bridgestone run-flat tires are among the enhancements offered. Thus, customers should find improvements in handling, road noise, and vibration due to these refinements.
Returning for 2023 is the F Sport, which gains a Design and Handling Package. As equipped, the UXh F Sport builds on performance dampers and an active variable suspension system to deliver optimized handling.
Special grille and wheel treatments, a black roof, and painted wheel arches are evident. Automatic leveling headlamps, rain-sensing wipers, and a moonroof are other features of note.
Among the interior changes are the Lexus Interface software system and connected services. This system comes with a standard 8-inch or available 12.3-inch touch display. Lexus says that the screen is fitted nearer to the driver.
Further, it offers the most up-to-date display containing higher resolution and smartphone-like anti-glare technology. The system is accessible through touch and voice controls.
Other changes cover the Lexus Safety System+ 2.5 system with an improved camera system, emergency assist, curve-speed control, and enhanced lane tracing assist.
Powertrain Changes
The most significant news, though, is under the hood. The standard 2.0-liter four-cylinder gas engine makes 169 horsepower and 151 goes away. Remaining in place is a 2.0-liter four-cylinder engine that runs on the efficient Atkinson cycle.
That engine works with a pair of electric motors. It delivers a combined 181 horsepower under full throttle.
But the most significant difference between gas and hybrid models comes down to, you guessed it, fuel efficiency. We will assume that the 2022 hybrid figures carry forward. As such, this model earns up to 41 mpg city, and 38 mpg highway, for a combined 39 mpg.
On the other hand, the gas model checks in at 29 mpg in the city, and 37 mpg on the highway, for a combined 32 mpg.
That is a difference of 7 mpg. Also, the hybrid adds all-wheel drive, while the standard model comes with front-wheel drive only.
Take that difference and figure on gasoline costing a modest (in today's numbers) $4 per gallon, and the fuel cost savings are significant.
For instance, driving this Lexus 15,000 miles annually and averaging 32 mpg means expanding 468.75 gallons of gasoline annually. At $4 per gallon, that cost is $1,875. With the hybrid earning 39 mpg, 384.61 gallons are used, costing $1,538. That is a difference of $337; likely much more in some areas.
Lexus UX Pricing
Lexus did not offer pricing details for the 2023 model, but we expect only a modest increase. The hybrid costs $2,200 more than the gas model, but that includes all-wheel drive.
Figure the price differential is closer to $1,000 without all-wheel drive. This imperfect comparison means that the cost of the hybrid would be repaid in three years and that represents a reasonable return.
The savings, though build through the years. If gasoline averages $4.00 per gallon over 10 years, the savings reach $3,337.00. That is no small amount to consider and one reason we believe that more Lexus and Toyota models will soon become hybrid only.
---
See Also – The Lexus RZ is This Luxury Marque's First Pure-Electric Model
Images courtesy of Lexus, a Division of Toyota Motor Sales, U.S.A., Inc.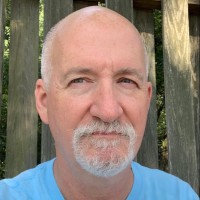 Latest posts by Matthew Keegan
(see all)