Offering both style and substance, the 2023 Mazda CX-30 stands out with its sleek design, impressive performance, and a host of new safety features.
---
Mazda continues to strive for a more upscale market presence with the addition of the subcompact CX-30 to its newest offerings. This brand now showcases a collection of high-end products, blurring the lines between traditional and luxury segments.
Despite a higher price tag compared to its competitors, the Mazda CX-30 provides more standard features than rivals like Kia, Chevrolet, and Nissan. With its highest trim level, the CX-30 challenges luxury brands such as Audi, Lexus, and BMW.
Your task lies in determining which iteration of this compact Mazda fits your needs best.
2023 Mazda CX-30 Review
Mazda offers the 2023 CX-30 in seven grades: 2.5 S ($22,950), 2.5 S Select ($25,400), 2.5 S Preferred ($28,550), 2.5 S Carbon Edition ($29,290), 2.5 S Premium ($31,500), 2.5 Turbo Premium ($33,800), and 2.5 Turbo Premium Plus ($35,400). Add $1,375 for the destination fee.
The CX-30 seats up to five. It comes with standard all-wheel drive. Customers have a choice of a naturally aspirated or turbocharged 2.5-liter four-cylinder engine. Power routes to the wheels via a 6-speed automatic transmission.
For 2023, the base engine sees a slight boost in power and efficiency. The 2.5 Turbo trim has been dropped.
See Also – 2023 Mazda CX-5 Review
Exterior Highlights
The CX-30 maintains the sleek design elements prevalent in other Mazda models. This compact utility vehicle stands out with a sporty front, characterized by a prominent grille and LED accent lights. Its sculpted hood complements the vehicle's athletic look. Its high waistline and sloping roofline further contribute to its robust appearance.
The back features wraparound taillights and optional dual-exhaust tips. The design leans more towards a hatchback rather than a traditional SUV, making it one of the most visually striking vehicles in its segment.
The array of standard features encompasses LED lighting at both ends, automatic headlights, and 16-inch aluminum alloy wheels. Progressing to higher trims introduces 18-inch alloy wheels, a power-operated moonroof, and a powered rear liftgate.
Heated side mirrors are typically included in most models. The adaptive front-lighting system is exclusively offered in the Premium variants.
Interior Highlights
The CX-30 offers a comfortable interior, especially for the driver and front passenger. The rear seating compartment is ideal for no more than two, but legroom is tight for tall adults.
Shoppers will find 20.2 cubic feet of standard storage space or 45.2 cubic feet with the rear seat folded. The rear seat, however, doesn't fold completely flat, and that's something to consider.
Premium features abound, especially beyond the base model with its cloth seats. Indeed, synthetic leather seating surfaces are common, while full leather is available. On the Premium models, the leather look covers the dashboard, a design element common to luxury models.
The front seats are firm, yet supportive and include power controls and heating on most variants. A heated steering wheel, dual-zone climate control, and ambient lighting are on the options list.
Safety and Technology
Even the base CX-30 comes with a host of driver-assist safety equipment. These features include driver attention alert, automatic emergency braking, lane keep assist, and adaptive cruise control with full stop-and-go.
Blind-spot monitoring with rear cross-traffic alert shows ups with the 2.5 S Select model. Other features offered include traffic jam assist, front and rear parking sensors, and rear automatic braking.
On the tech front, the CX-30 comes with an eight-speaker stereo, an 8.8-inch display, two USB ports, Bluetooth, Android Auto and Apple CarPlay compatibility, voice recognition, a Wi-Fi hotspot, and HD Radio.
The list of upgrades includes wireless device charging, a 12-speaker Bose audio system, satellite radio, and navigation. All grades come with a 7-inch digital instrument cluster display. The Bose package helps this model push above its grade.
We aren't fans of Mazda's infotainment system, however. It operates primarily through a dial, a feature once synonymous with luxury brands like Audi. Yet, Mazda misses a crucial chance to align with the vibrant, user-friendly interfaces that are now the norm.
For audiophiles, we strongly recommend thoroughly assessing this system as it might be a potential deal-breaker, despite the other robust features that the CX-30 offers.
Performance
Across much of its model line, Mazda supplies two engine choices. For the CX-30, one engine is offered, but it is what they do with it that makes all the difference.
With a displacement of 2.5 liters, the four-cylinder engine powering the CX-30 is larger than most in its class. In its naturally aspirated (non-turbocharged) form, it develops 191 horsepower and 186 pound-feet of torque.
But the turbo version is the more appealing of the two as it produces 227 horsepower and 310 pound-feet of torque (250 hp and 320 lb.-ft. with premium fuel). Power routes to the wheels utilizing a six-speed automatic transmission.
Towing is not on the docket for this SUV. The engine is powerful enough, but the CX-30's size trumps that. Move up to the CX-50 and that model tows from 2,000 to 3,500 pounds.
Read Also – 2024 Mazda CX-90 Review
Driving Highlights
We've driven Mazda models equipped with both the standard and turbocharged versions of this engine. The differences between them are stark, especially while passing on the highway. Indeed, the 66.7-percent boost in torque is felt early on, reaching peak capacity at just 2,000 RPM.
If this model seems more like a hot hatchback than an SUV, you're not wrong – the CX-30 shares its bones with the Mazda3, one of the best compact models on the market.
And that's what makes this vehicle so much fun. Even with the base engine, there is robust power in most situations, easily outpacing competitors such as the Nissan Kicks or the Hyundai Kona. This time around, our test model came with the turbo and our grins were constant.
Credit direct steering along with excellent handling for delivering a rewarding driving experience. The standard all-wheel drive is a bonus as it helps the CX-30 stay planted on twisty roads. Notably, the branded i-ACTIV system constantly monitors road and ambient conditions to ensure that power is at the right wheel for the moment.
Mazda claims that the system virtually eliminates slippage, a reaction point for some competing systems, such as Subaru.
We found the transmission works well with the engine. With six forward gears, we detected no signs of hunting or slippage. Certain rivals have eight forward gears with no appreciable advantage in fuel efficiency.
We're just glad that no continuously variable transmission is present to ruin the driving experience. At the same time, we can only imagine how well a manual gearbox would work with this hottie.
Lastly, the forward sight lines are good, but significant blind spots to the rear are due to the thick roof pillars. Judicious use of mirrors and safety warnings help here.
Mazda CX-30 Considerations
The Mazda CX-30, with its striking design, premium interior, potent engines, and standard all-wheel drive, is a competitive utility vehicle, rivaling models like the Toyota Corolla Cross, Kia Seltos, and the new Dodge Hornet.
Is upgrading to the turbo engine a wise choice? We do appreciate this powertrain, although it's only accessible in two trims, setting the entry point at a minimum of $35,000.
That price aligns closely with the Audi Q3 and undercuts the BMW X1 by a few thousand dollars – both stellar German models with a strong foothold in this segment.
Read Also – 2022 Mazda CX-30 Review
---
Interior photos courtesy of Mazda. Other photos copyright Auto Trends Magazine. All rights reserved.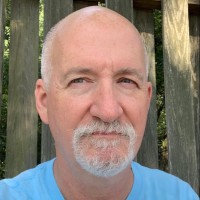 Latest posts by Matthew Keegan
(see all)