If the Toyota Sequoia is a mystery to you, then you're in strong company. Last updated in 2008, this full-size SUV is all-new for 2023. Certainly, 15 years is a long time between updates, which explains why the Sequoia does not ring a bell with some.
But thanks to an all-new Tundra pickup truck and a Land Rover model restricted to markets beyond the U.S., a new Sequoia will have its chance to shine. Following a full day of putting this SUV through the paces north of Dallas, believing Toyota has a strong contender in the 2023 Sequoia.
See Also – 2023 Toyota Sequoia Review
In the Beginning
Before we look forward to the latest Sequoia, a glance backward sets the table. The first-generation Sequoia rolled out in 2001 and lasted for six model years, which is customary in this business. Immediately, the Sequoia targeted domestic competitors, including the Ford Expedition, GMC Yukon, and the Chevrolet Tahoe and Suburban.
Like all Sequoias, this one is a body-on-frame utility vehicle that rides on the same chassis underpinning the full-size Tundra pickup truck. A 4.7-liter V8 paired with a 4-speed (later 5-speed) automatic transmission routed power to the rear or all four wheels. This model offers standard seating for eight and a towing capacity of 6,500 pounds.
For 2008, an all-new Sequoia rolled out, one year after a larger and burlier Tundra pickup truck arrived. Once again, the Tundra's tough architecture was called on to support the Sequoia, with a wheelbase now four inches longer and the towing capacity increased to 10,000 pounds with the newly available 5.7-liter V8 engine.
As before, the 4.7-liter V8 was offered and standard. In 2010, Toyota swapped out the base engine with a new 4.6-liter V8. Over the subsequent years, the Sequoia gained additional technology and safety upgrades, followed by a facelift in 2018. Still, the second-generation Sequoia lasted 15 years, which is about 2.5 times longer than a typical model in this class.
A Fresh Start
We knew a new Sequoia would follow the next Tundra and that's exactly what happened. Like the Sequoia, the Tundra hung around for 15 years before a new model rolled out in 2022. There are some important distinctions between the two models, but the chassis remains similar.
One important difference, though, is that one powertrain choice is available with the Sequoia: a hybrid. Instead of offering a standard engine and a hybrid, Toyota chose the hybrid only.
We asked Mike Sweers, the executive chief engineer for the Tundra, Sequoia, Tacoma, and 4Runner, about this and he explained that consumers in this class want maximum towing capacity. With the hybrid, this model achieves a 9,520-pound towing capacity, which is 520 more than what Toyota had forecasted.
By the Trims
Toyota offers the 2023 Sequoia in five trims: SR5, Limited, Platinum, TRD Pro, and Capstone. Standard features include keyless entry with push-button start, full power accessories, and three-zone climate control.
Read on and we'll look at each trim's highlights, including pricing. Add $1,495 for the delivery and handling charge.
Toyota Sequoia SR5 ($58,300/$61,300)
The standard SR5 trim is anything but your typical base model. This one comes loaded with lots of standard features, including Toyota's Safety Sense driver-assist package.
Among the standard features are LED lighting and 18-inch alloy wheels. Every trim comes with a sunroof. Inside, 8-passenger seating is standard; heated front seats are included. With this trim, customers may opt for the TRD Sport or TRD Off-Road packages.
Toyota Sequoia Limited ($64,700/$67,700)
Move up to the Limited trim and this one comes with 20-inch alloy wheels and a power liftgate. Imitation leather seats, heated and ventilated front seats, a heated steering wheel, and a power-folding third-row seat are included. With this trim, Toyota adds a 14-inch multimedia system. The TRD Off-Road package is available.
Toyota Sequoia Platinum ($70,900/$73,900)
The middle Platinum trim may serve as the sweet spot for the Sequoia line. This model comes with custom 20-inch wheels, premium LED headlights with sequential turn signals, and a panoramic sunroof.
Leather seats with heating and ventilation controls in the first row are included. With this trim, Toyota swaps out the middle-row bench seat for captain's chairs, thereby dropping passenger capacity by one to seven.
Toyota Sequoia TRD PRO ($76,900)
The TRD PRO is the only trim with standard four-wheel drive, befitting its off-road nature. This model comes with a TRD Heritage Grille with a light bar, 18-inch forged BBS wheels, and Fox shocks. It also features technical camo, crawl control, and an electronic locking rear differential.
Toyota Sequoia Capstone ($75,300/$78,300)
If you call a trim "capstone" then you're telling us that your top-luxury model is here. And that is exactly what Sequoia has done with its Capstone trim.
This model comes with power running boards, 22-inch machine-finished wheels, and acoustic windshield and front side windows. Inside, this trim is decked in semi-aniline leather-trimmed seats with burl walnut trim. A 10-inch head's up display is standard.
By the Packages
As with any vehicle, the Toyota Sequoia offers package upgrades for further customization. Our focus, however, is on two – TRD Sport and TRD Off-Road. As of this writing, however, pricing is not available.
TRD Sport
Available on the base SR5 trim, the TRD Sport embellishes the Sequoia with numerous features. These include 20-inch matte-black TRD wheels, TRD sport-tuned Bilstein monotube shocks, TRD-tuned springs, aluminum pedals, and a red TRD push-button start. Finally, TRD SPORT badging is included.
TRD Off-Road
Also available with the SR5 and Limited grades in four-wheel-drive guise is the TRD Off-Road Package. This package includes the requisite TRD OFF-ROAD badging. All-terrain tires, an off-road suspension system with Bilstein shocks, and a skid plate are included.
Other features found here include red front-axle drive shafts, a TRD leather shift knob, aluminum sport pedals, and a red engine start button. Finally, this package includes an electronically controlled locking rear differential, crawl control, multi-terrain select, and downhill assist control.
Passenger and Cargo Space
Most Sequoia trims seat eight with seven seats available or included. Swapping out the middle-row bench seat for a pair of captain's chairs is a great idea for families wanting to expand passenger space. We found all three rows offer excellent headroom. Even the third-row offers decent shoulder, hip, and leg room.
The Sequoia offers up to 22.5 cubic feet of standard cargo space. Fold down the third row and there are 49 cubic feet available. Drop both the second and third rows, and that space swells to 86.9 cubic feet.
We enjoyed adjusting the shelf management system in the rear as it allows for several configurations to separate stored items. With it, families can separate wet and dry items, stack groceries and gear, and otherwise find a much more user-friendly section.
Safety and Technology
Toyota offers varying levels of technology and safety features across the Sequoia line. Move up through the trim range and the differences become apparent. But there is some uniformity in the safety arena as explained as follows.
Safety Features
Every 2023 Sequoia comes with a suite of eight airbags, hill start assist control, drive-start control, and the usual braking assist technology.
Toyota also outfits every trim with its Toyota Safety Sense 2.5 (TSS 2.5) suite of driver-assist technologies. Here, shoppers will find a pre-collision system with pedestrian detection and full-range adaptive cruise control with stop and go. Also, lane departure alert with steering assist, lane tracing assist, road sign assist, and automatic high beams come standard.
There is also another noteworthy safety technology that manufacturers usually offer separately and limit to certain grades or charge extra, if not both. That would be blind-spot monitoring with rear cross-traffic alert. Toyota adds trailer merge warning here. All trims have this technology. Also, a panoramic view monitor is standard.
We carefully sifted through Toyota's equipment list and found not one safety item offered that isn't included. You could make an exception if you include the head-up display, but that is often a tech item. In any case, Toyota offers a 10-inch color HUD that is standard with the Capstone and available with the Platinum grade.
Technology Features
Think "technology" and a vehicle's audio system immediately comes to mind. Navigation, a touchscreen display, and other digital enhancements are often included.
The standard audio package, found on the SR5 trim only, includes an 8-inch touchscreen display and eight speakers. Wireless Android Auto and wireless Apple CarPlay compatibility are also included. A satellite radio subscription, USB ports, and a digital instrument cluster come standard.
Move up to the Limited grade, but also available as a package for the SR5, is the Audio Plus bundle. This one comes with a 14-inch touchscreen display, connected services, and Wi-Fi Connect.
Make your move to the Platinum on up is the Premium Audio bundle. This bundle is also available on the Limited trim and includes a 14-speaker JBL audio package.
There are other tech features available, including additional USB ports. A 400-watt/120-volt power outlet is available with the SR5 and standard elsewhere. Toyota places it in the third row.
Under the Hood
We touched on Sequoia's powertrain earlier, mentioning that the only choice is the hybrid system. The standard engine is called the iForce, while the hybrid is the iForce Max. Do not be fooled by the term "hybrid" and think that Toyota is offering a less robust powertrain. But, the opposite is true.
The hybrid drivetrain features a 3455cc twin-turbocharged gas V6 engine and a 10-speed automatic transmission. An electric motor is also present and located on the bell housing between the engine and the transmission.
Therefore, power is maximized here to deliver a whopping 437 horsepower and 583 pound-feet of torque. That is the most standard power in this class of mainstream, full-size sport utility vehicles.
The fuel economy numbers were unavailable as of this writing, but we expect a noticeable improvement over the 14/15 mpg combined achieved by the 2022 model. For reference purposes, the 2022 Tundra achieves up to 22 mpg combined with its hybrid powertrain.
In any case, there is some solid news here too – the 2023 Sequoia runs on regular-grade gasoline.
On and Off-Road
This writer attended the Sequoia National Press Preview First Drive in Plano, Texas, which is the North American headquarters for Toyota. Held the first week in June 2022, the preview supplied journalists with the opportunity to become acquainted with the Sequoia for one day.
We became familiar with the Sequoia by driving pre-production versions from Plano to the Eagles Canyon Raceway in Decatur, Texas. That alone supplied more than 100 miles of drive time back and forth in the Sequoia.
Off-Road Antics
Once at the speedway, Toyota offered off-road driving and towing exercises. The off-road course is located adjacent to the speedway and includes more than two miles of rigorous conditions. Gravel roads gave way to mud paths following an overnight rainfall that soaked the circuit.
The various exercises offered included climbing a steep grade, multiple axle articulation exercises, ascending a rocky outpost, pushing through the water, and climbing out again on rocky cropping. A twisty trail followed, offering more than a mile of turns, sharp embankments, and a muddy hill to climb. The last ¾ mile involved more mud, followed by gravel leading to the drop-off zone.
For our test model, we chose a TRD PRO model with standard four-wheel drive. We've driven the Tundra version of the same and are also familiar with the midsize Tacoma pickup truck and the 4Runner SUV. All four models demonstrate the prowess of Toyota's off-road engineering.
The Sequoia TRD PRO managed the course with ease. Its size is a challenge, at least for the forward site lines. But that issue is quickly overcome by activating the front forward camera. Suddenly, blind spots disappear, and every guess of the road ahead is resolved.
The TRD PRO comes with a selectable locking rear differential and unique crawl control. It also has a multi-terrain select system to help control wheel spin. Crawl control, though, may have been our favorite feature as it allows the driver to "dial-in" various speeds to keep the Sequoia moving.
When the Sequoia did not have enough inertia to move forward, a higher speed was ordered. At all times we simply kept the steering wheel directly forward as the SUV corrected itself with every dip, turn, and twist. Certainly, you can navigate a rigorous course without it, but the feature is helpful and the technology flawless.
Trailering and on the Road
Once the off-road antics ended, we sought out the next adventure – towing. In this case, Toyota supplied a boat to tow as well as an Airstream trailer. We chose both exercises and immediately discovered that the Sequoia is up to the task.
Neither example weighed more than 6,500 pounds, a far cry from this model's 9,520-pound trailering limit. In some ways, the Sequoia reminded us of the Tundra with its ease of towing. The Tundra, though, can pull up to 12,000 pounds, therefore our exercises included heavier and longer equipment.
We immediately discovered that the Sequoia's 10-speed automatic transmission is up to the task. Not once did we sense it hunting for gears as it always served up the right gearing for the moment.
We were able to engage in quick starts – with or without trailers – and the engine roared to life with the transmission working seamlessly. We found the Toyota transmission a clean shifter, but that isn't something we found in some competing automatics. A certain 9-speed ZF unit comes to mind.
The Toyota Sequoia rides very comfortably and banks somewhat in turns. But it holds steady on the road and moves forward with confidence. Toyota equips the Sequoia with power-assisted ventilated 13.9-inch front disc brakes with opposed dual-piston calipers.
At the rear are ventilated 13.6-inch rear disc brakes with single-piston calipers. So, between its high profile, girth, strong powertrain, and solid ride, the 2023 Sequoia delivers what we believe customers will want in an SUV. Finally, Toyota brings a model to the market that should attract a new breed of owners as well as give current owners something for their choosing.
Summing Up
For our first look, we left out the Sequoia's design attributes, inside and out. We'll plan on covering that when Toyota sends us a model to test for a week, likely around the time when the new model arrives later this summer.
As for our first impression, we are pleased by what Toyota is offering. This model's price point is higher than the competing Ford Expedition and Chevrolet Suburban by thousands of dollars.
On the other hand, the Sequoia comes well equipped and offers a powerful engine from the onset. We believe that the top-level Capstone compares favorably with the GMC Yukon Denali. Both are premium models and present worthy alternatives to luxury competitors.
---
See Also – The Toyota Experience Center is on a Different Level
Photos copyright Auto Trends Magazine. All rights reserved.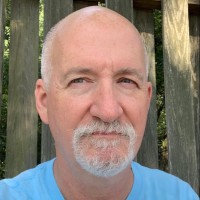 Latest posts by Matthew Keegan
(see all)