Sorry, Americans, but these European cars are not for you.
---
Every manufacturer builds crossovers and nearly all look extraordinarily much the same. It seems innovation is mostly gone, with manufacturers leaning towards safe cars that will hopefully sell.
However, the European market is vastly different from America. Generally, consumers look for other body styles and designs. And manufacturers cater to their needs, be it through practicality, maneuverability, or fuel economy.
---
Five European Cars
---
Without further ado, here are five European cars you simply cannot have.
1. Genesis G70 Shooting Brake
Wagons enjoy a significant following in Europe as numerous people desire them for their copious amounts of practicality. Genesis stepped in with their model, the G70 Shooting Brake, which is unique for the market. Indeed, this luxury station wagon packs plenty of style, refinement, and room. These types of models are perfect for owners who like to mount their bikes or to allow room for their furry friends as they head to the nearest dog park.
---
---
The engines showcase the same practicality that you would expect. Initially, there are two choices available: a 2.0-liter turbocharged gasoline in-line four or a 2.2-liter turbodiesel in-line four. Power routes to the wheels utilizing an 8-speed automatic transmission. Notably, plans are in place to add the vaunted 3.3-liter twin-turbocharged V6 engine. (1)
2. DS 9
Stellantis owns 14 brands, but only half are sold in the U.S. Peugeot, which is now part of Stellantis, controlled two other French brands: Citroen and DS. Until recently, Peugeot intended to return to the U.S. market but canceled that move when Stellantis was formed. We're not likely to welcome these French brands anytime soon and that's a shame.
The DS 9 is designed with refinement in mind. Specifically, it is tailored for executives who want comfort, style, prestige, composure, and a reasonable price of $58,000. Material choice is fantastic, the technologies employed are surprising for the price point, and the powertrain isn't too shabby either.
---
---
Indeed, the DS 9 is powered by a turbocharged 1.6-liter in-line gasoline four as a standalone or on a plug-in hybrid platform. The goal was to keep it ecologically friendly but very composed, being suitable for busy cities thanks to the electric motor or highway cruises with the help of its quiet engine.
Despite this, with a dash of simplicity, an 8-speed automatic links the powertrain to the front wheels, keeping unnecessary fuss and oddness at bay. (2)
3. Peugeot 508 PSE
With Peugeot out of the picture, several models that might work in the U.S. market won't be available. Its hatchbacks and compact sedans likely wouldn't sell well anyway, but the Peugeot 508 PSE certainly might. PSE stands for Peugeot Sport Engineered. As such, you can expect top performance for the brand, along with unique styling. The French manufacturer tastefully sprinkled neon green accents all around the car, which when coupled with subtle diffusers and an aggressive look, certainly manage to sell the image of a sporty yet subdued aesthetic.
---
---
A sports sedan requires a robust powertrain to accompany its athletic status. Indeed, there are three engines at work here. Under the hood is a 200-horsepower turbocharged 1.6L in-line four. It is joined by two electric motors; the one in the front makes 110 horsepower, while the one in the back develops 113 horsepower. This combination enables the 508 PSE to travel from 0-60 mph in a brisk 5.2 seconds. At the same time, you have the option of operating this Peugeot in full-electric mode when you just want to kick back and relax. (3)
4. Hyundai i30 N
Another contender in the hot hatch category is the Hyundai i30 N. Although the vehicle doesn't exist in the U.S., Americans will soon have access to the very similar Elantra N. The difference is that the European model is like the retired Elantra GT hatchback, but with a fastback design. In the states, the Elantra N is strictly a sedan.
The body style aside, the i30 N and Elantra N share the same traits and driving experience. Notably, you're getting a capable front-wheel-drive swift speedster with a rally pedigree for not that much money.
---
---
The powertrains are also the same. A 2.0-liter turbocharged in-line four linked to the front-wheels works with either a 6-speed manual or a 7-speed DCT. However, the Elantra N can reach 60 mph in just 5.3 seconds with launch control activated. That's 0.6 seconds faster than the European i30 N.
The speed difference is a compromise some are more than willing to take as the i30 N will be driven mostly in crowded European cities. (4)
5. Volkswagen Arteon Shooting Brake
As stated before, there are plenty of estates on the European market, some of which are duller than others, including the Volkswagen Passat. The Volkswagen Arteon Shooting Brake changes that as it is based on a more upscale model. The latest Arteon looks gorgeous, thanks to its flowing curves, rimless windows, and beautiful rear end. Moreover, it also provides one of the best riding experiences for the money.
---
---
Engine choices are numerous with gas, diesel, and hybrid systems available. You can find a Volkswagen Arteon Shooting Brake with either a 6-speed manual or a 7-speed DCT, with power sent to the front wheels or all four wheels. Adaptive cruise control and adaptive dampers are among the features available. For the more adventurous driver, the Volkswagen Arteon Shooting Brake R is this model's top-performance version. (5)
---
European Cars: Not Obtainable for Americans
---
These five models are among a larger group of vehicles that are not headed to the U.S. market. They're known for practicality, refinement, fun, novelty, and probably the most important item for some, manual transmissions. These are all features that most European cars have in common. Which one do you fancy the most?
---
See Also — 8 European Automotive Brands Not Available in the U.S.
Photos copyright the respective automaker: Hyundai, Genesis, Peugeot, DS, and Volkswagen.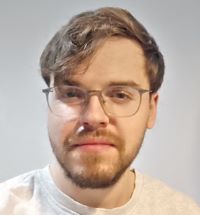 Latest posts by Cristian Puscasu
(see all)