Car buying tips for today's consumers.
If you are in the market for a new car, there are several things for you to keep in mind as you begin to shop for one. Comparison shopping is, of course, essential — you want to ensure that the vehicle you buy is the right one for you and that you can get it for the best possible price. Whether you are shopping for a new Ford, a Cadillac, or one of the dozens of other brands, there are some commonalities in the car buying experience. Read on to learn about five smart car buying tips to consider before you make your new car purchase decision.
1. Your needs and your needs alone — What type of vehicle are you shopping for? Likely, you already have something in mind, a vehicle that is within your budget and meets your needs. Your car buying needs can include a number of things such as the number of doors, engine and transmission choices, technological features, in-cabin amenities and towing capacity. Rank your "must haves" to find a vehicle that comes closest to meeting your requirements.
2. Brand loyalty or something new — Today's car shopping consumers are willing to try different brands as vehicles from emerging manufacturers such as Kia and Hyundai are quite competitive. You may be a diehard Toyota or Honda owner, but you may want to benchmark your car from others in your segment. For example, if you own a Honda Accord, there are other models in your segment that might offer more car for the money including the Nissan Altima, Hyundai's Sonata and the Ford Fusion. You may be brand loyal, but it does not hurt to know what competitors are offering as you shop for a new car. Read Consumer Reports and Auto Trends Magazine for information about today's top models and car buying tips.
3. Your insurance premiums — How often do you shop for car insurance before you make a new car purchase. Likely, you do not. This can be a mistake as you may end up buying a car with much higher insurance costs than a competing model. Insurance companies make use of Insurance Institute for Highway Safety ratings when setting premiums. Cars that score highest or are ranked a "top safety pick" should have lower insurance rates.
4. Trim levels and packages — The longer you plan to keep your car, the more likely you will want one that offers the amenities that are important to you. A base model may come fairly well equipped, but if you plan to keep it for five, seven or even 10 years, then can you live without some of the amenities people want today such as a navigation system, a rearview camera and important safety features such as collision avoidance? These goodies will cost you more, but are often reduced in price if you choose a higher trim level or buy a technological or convenience package. Besides, better-equipped cars have a higher resale value and your insurance premiums might come in lower if your car comes equipped with certain safety features.
5. Consider a leftover model — Whenever a new model comes out, dealers are eager to push out older vehicles. This is all the more important when a model change is made. For example, the 2013 Ford Fusion is all-new, the second generation of this popular model. If you want the new model, then go ahead and buy it. If that isn't important to you, then a leftover model can save you some money. Dealers receive incentives from manufacturers to push older models off of dealer lots, giving you more room to negotiate a better deal.
Car Buying Considerations
The Internet is your friend when it comes to new car shopping. Visit more than one dealer site to inspect inventory. Reach out to salespeople via email to get more information, but don't make face-to-face contact until you are satisfied that a deal works for you. By all means, test drive your new car — you need to be completely satisfied that it will deliver to you years of satisfying driving.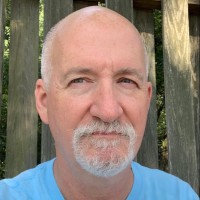 Latest posts by Matthew Keegan
(see all)