Students seeking a career in the automotive sector will find several different opportunities awaiting them. Those with a degree in engineering can pursue careers as automotive engineers, earning close to $80,000 per year on average, among the highest wages in the industry. Others may work as automotive body and related repairers, as service technicians and mechanics, as master or speciality mechanics, or as glass installers and repairers. Whatever position youre interested in, there are numerous schools across the nation that specialize in automotive repair or at least offer a program that can help you get your career rolling. We list seven of those schools here, a list we arent endorsing, but a starting place for aspiring automotive professionals nonetheless.
---
1. Universal Technical Institute, Inc.
16220 N. Scottsdale Road, Suite 100
Scottsdale, Arizona 85254
800-859-7249
Notes: With 10 campuses and six courses of study, UTI provides training for people that are looking for careers automotive, diesel, collision repair and motorcycle technicians. The school operates the NASCAR Technical Institute in Charlotte and each of its schools has been accredited by the Accrediting Commission of Career Schools and Colleges. The school claims that nearly two-thirds of its students graduate with four out of every five of its grads finding work within their chosen field.
---
2. WyoTech
4373 North 3rd Street
Laramie, WY 82070
866-202-6582
Notes: Founded as the Wyoming Technical Institute, this school is headquartered in Laramie, Wyoming. It operates five other campuses one each in Florida and Pennsylvania, and three in California. WyoTech offers courses in advanced automotive diagnosis, automotive-diesel combination, motorsports chassis fabrication and trim and upholstery technology, among others. Each campus is individually accredited, with the Accrediting Commission of Career Schools and Colleges putting its stamp of approval on each one. The graduation rate varies by campus and ranges from 67 to 86 percent.
---
3. Kettering University
1700 University Ave.
Flint, Mich. 48504-6214
800-955-4464
Notes: Kettering University got its start in 1919 and was initially known as the School of Automotive Trades and, later, as the General Motors Institute. In 1998 it assumed it current name to honor Charles F. Kettering, an early donor and inventor. The university offers extensive undergraduate and graduate programs including Fuel Cells Hybrid Technology, Electrical Engineering, Materials Science, Computer Engineering and other areas. Undergraduate specialities include Alternative Energy, Automotive Engineering Design and Bioengineering Applications. The university offers a cooperative program and counts several businesses as its employer partners in education including Faurecia, BorgWarner, GM, TRW and Bosch.
---
4. Penn Foster Career School
Student Services Center
925 Oak St.
Scranton, PA 18515
570-961-4033
Notes: Owned by the Princeton Review, Penn Foster has been educating students since 1890, having started out as the International Correspondence Schools. The school is nationally accredited by the Accrediting Commission of the Distance Education and Training Council. Penn Foster offers courses leading to an Automotive Repair Technician and offers an Automotive HFAC Essentials Certificate and an Automotive Transmissions Essentials Certificate. Studies in Diesel Mechanics and Motorcycle Repair are also offered.
---
5. Nashville Auto-Diesel College
1524 Gallatin Road
Nashville, TN 37206
615-226-3990
Notes: You may be familiar with the Lincoln Group of Schools, a for-profit educational institution with more than 40 schools and campuses scatted across the United States. Among Lincolns acquisitions is the Nashville Auto-Diesel College in Tennessee, a school with a history that spans more than 90 years. NADC is well-known for automotive training and is staffed by ASE certified instructors. The school has on-campus dormitories, a full service cafeteria and has a custom paints program, an auto and diesel shop, and a collision repair and finishing facility on-site. NADC is accredited by the Accrediting Commission of Career Schools and Colleges and is authorized to operate by the state of Tennessee. NADC boasts a student retention rate of 60 percent.
---
6. Macomb Community College
14500 E. 12 Mile Road
Warren, MI 48088
586-445-7999
Notes: Located near Detroit and within the heart of Michigans automotive sector, Macomb Community College is positioned to prepare its 48,000 students for life beyond college. Given that MCC is a public two-year school, it is accredited by the Higher Learning Commission and is a member of the North Central Association. MCC offers a one-year Comprehensive Automotive Training program that yields a certificate or students can choose a slightly longer and more involved program that provides an Associate of Applied Science degree. All areas of the car are covered and this program is certified by the National Institute for Automotive Service Excellence and the National Automotive Technicians Education Foundation.
---
7. Pittsburg State University
1701 South Broadway
Pittsburg KS 66762
620-231-7000
Notes: For students that successfully complete a two-year Automotive Service Technology degree and are looking to purse a four-year degree, Pittsburg State University in Kansas accepts transfer students into its program. This program moves forward where two-year programs leave off, preparing students in engineering technology, theory, logic, leadership, and business skills to assume management positions as they work their way up in the auto industry. AST also operates a two-year program, one that is certified by NATEF. Its four-year program is one of the top four of its kind in the nation. PSU is accredited by the Higher Learning Commission of the North Central Association.
---
See Also — 7 USA Racing Schools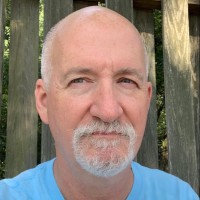 Latest posts by Matthew Keegan
(see all)