Do you have a need for speed? We hear you! There is nothing that compares to getting behind the wheel of your favorite ride and zipping down the highway. No, wait – let's amend that statement! There is nothing that compares to getting behind the wheel of a race car and ripping around the track.
Fortunately, there are dozens of places across the country where you can bring forth your inner Jimmie Johnson or Danica Patrick, enjoying the thrill of the chase for a few hours to a few days. Yes, racing schools are where its at and we have seven in mind you may want to explore for race track action.
1. MSR Houston – If you are an inspiring race car driver, then MSR Houston's three-day road racing school is for you. The first day of the program teaches the student basic and advanced car-control skills. Day two is familiarizing yourself with course and day three brings you up to speed at the circuit. The track is 10 minutes from Angleton or about one hour from Houston.
MSR Houston
1 Performance Drive
Angleton, Texas 77515
281-369-0677
msrhouston.com
2. Bondurant School of High Performance Driving – Located on the Gila River Indian community property, this Arizona offers driver training lasting from four hours to four days for the beginner to the race car professional. GM supplied vehicles including police package Chevrolet Impalas and Tahoes, Corvette Z06, Cadillac CTS and CTS-Series and other models are used. Advanced teen driving classes and kart school are also available.
Bondurant School of High Performance Driving
20000 South Maricopa Road, Gate 3
Chandler, AZ 85226
480-403-7600
bondurant.com
3. Jim Russell Racing Drivers School – Full immersion race track training is offered through Jim Russell's three-day race school. You are assigned the same FJR-50 car for the duration of your training, learning about vehicle dynamics, speed, control, braking and more. Grads qualify for a regional SCCA license. Grand Prix Masters half-day training is also available.
Jim Russell Racing Drivers School
29359 Arnold Drive
Sonoma, CA 95476-9765
707-939-7600
jimrussellusa.com
4. The Mid-Ohio School – Located near Mansfield, Ohio, this school offers a three-day Acura High Performance program involving simulated runs, side-by-side lapping, practice time and race prep, classroom, feedback and observation. A variety of Honda vehicles are used including the Acura TSX, Honda S2000 Roadster and Civic sedans and coupes. Honda motorcycle training is also available.
The Mid-Ohio School
7721 Steam Corners Road
Lexington, Ohio 44904-0108
800-643-6446
midohio.com
5. Ken Bouchard's Drive to Victory Lane – Tour modifieds are used at this Connecticut racing school located in the northeast corner of the Nutmeg State near Rhode Island. A two-day competition drive program includes six 15-lap sessions with Ken Bouchard's instructors teaching qualifying for races. Other classes and drives are available depending on the skill level and interest of the driver.
Ken Bouchard's Drive to Victory Lane
Thompson International Speedway
2 East Thompson Road
Thompson, CT 06277
860-923-2280
drivetovictorylane.com
6. Roy Hill's Drag Racing School – Based in Sophia, NC, just south of Greensboro, Roy Hill's Drag Racing School is held at locations in North Carolina, New Jersey, Mississippi, Florida and elsewhere. Classes offered include pro stock, super-comp and junior stock. In addition, classes covering engine and chassis are designed for the person who wants to get to know his car's mechanics.
Roy Hill's Drag Racing School
4926 Walker Mill Road
Sophia, NC 27350
336-498-7964
royhillsdragracingschool.com
7. AMG Driving Academy – The same performance training long offered by Mercedes-Benz in Europe arrived stateside in 2009. This program is designed to teach drivers threshold braking, skid control and recovery, high speed dynamic driving and other features of the race car enthusiast. Basic, advanced and race car pro training is offered; tracks in Laguna and Atlanta are utilized by AMG.
AMG Driving Academy – Mercedes-Benz USA
One Mercedes Drive
Montvale, NJ 07645
800-217-6916
amgacademy.com
Find a Track
Some of the schools listed meet at tracks far from their business address. Give them a call to find out if training is held at a circuit near you.
---
See Also — 7 Automotive Career Training Schools
Chevrolet Corvette photo copyright Auto Trends Magazine.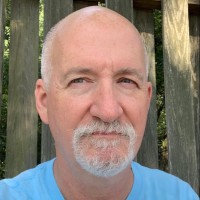 Latest posts by Matthew Keegan
(see all)