We're many months away from the 2023 calendar year, but that's not stopping Chevrolet from touting a very important milestone. Namely, the 70th anniversary of its Corvette sports car.
Released for the 1953 model year, the Chevrolet Corvette brought sports car goodness to the U.S. from a domestic manufacturer, an unheard-of combination before. Since then, the Corvette has experienced eight generational changes, including its most significant one beginning in 2020 with the introduction of the mid-engine Corvette Stingray.
Early Delays, Followed by Increased Production
It has been a rocky start for the eighth-generation Corvette as a pre-COVID UAW strike delayed production. Once that problem was resolved, production started but then quickly shut down as a global pandemic raged. Later, an international semiconductor chip shortage impacted sales, followed by a tornado-induced fire that briefly shut production.
Despite the challenges, the Corvette soldiers on, with soaring domestic and global demand. In the U.S., Corvette's annual sales totaled 33,041 units in 2021, up 52.8-percent over the 21,626 units sold in 2020.
It should be noted that 26,216 copies of the 2021 model year Corvette were sold. Those sales cover Corvette production from late 2020 to late 2021, before the 2022s took over. Notably, the 2021 total includes international sales. Specifically, 361 units were delivered to Japan and another 246 to the Middle East.
In the U.S., 1,274 were delivered at the National Corvette Museum adjacent to the Bowling Green, Kentucky factory where this sports car is built.
Highlights of the 70th Anniversary Model
To mark this model's landmark, Chevrolet is offering a special 70th-anniversary tribute in the form of a pair of unique exterior colors White Pearl Metallic Tri-coat or Carbon Flash Metallic. In addition, Chevrolet is presenting optional racing stripes in matching colors – Satin Gray with the White Pearl Metallic Tri-coat and Satin Black with the Carbon Flash Metallic.
From there, the unique models also showcase distinctive wheels with tribute wheel center caps. Special exterior badging, including unique Corvette cross-flags and Edge Red brake calipers, are included. Coupe models will also gain an Edge Red engine cover.
Inside, the cabin features two-tone Ceramic leather GT2 or Competition Sport seats along with red stitching, red seatbelts, and suede-wrapped microfiber seat inserts and steering wheel.
Further, 70th Anniversary Edition logos will be found on the seats, steering wheel, and sill plates. Lastly, a rear bumper protector and trunk cover and available custom luggage set with red stitching and 70th Anniversary Edition logo round out the offerings.
Beyond the tribute models, all 2023 Corvettes will showcase a commemorative 70th-anniversary interior plaque mounted on the center speaker grille. Further, the plaque will be joined by a graphic imprinted on the lower rear window.
2023 Model Year and Beyond
Manufacturing of the 2022s will end on May 6, with 2023 model year production beginning on May 9. That start will include the all-new Z06, the second model in the current-generation Corvette's range. The Z06 features an all-new 5.5-liter V8 engine with 670 horsepower and a redline of 8600 RPM, thanks to a flat-plane crankshaft. Like the standard model, customers will have a choice of a coupe or a convertible.
Additional Corvette models are expected, including the first-ever all-electric variant. Rumor has it that the electrified Corvette will produce at least 1000 horsepower from the Ultium batteries that will power it.
Moreover, all-wheel-drive seems assured as power will route to all four wheels. That model, however, will likely be preceded by the ZR1, which will have a pair of turbochargers added to the flat-plane-crank engine. Power approaching 850 horsepower seems likely.
Other Corvette versions may include a PHEV as well as a range-topping Zora model that builds on ZR1 and incorporates a pair of electric motors. Potentially, the Zora would exceed the electric's performance numbers, with Motor Trend claiming 1,150 horsepower.
References
---
See Also – What's Next for Corvette?
Photos copyright GM Corp.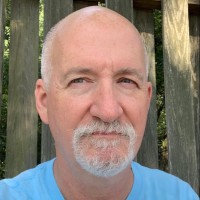 Latest posts by Matthew Keegan
(see all)