It has been more than a decade since light-duty pickup truck buyers have had access to diesel engines. GM, Ford and Chrysler offer diesel engines for their respective heavy-duty lines, but not for the standard full-size pickup trucks that most people buy. But, that is about to change as the 2014 Ram 1500 will offer an optional 3.0-liter EcoDiesel engine, the only diesel option in its class.

2014 Ram 1500
The VM Motor-supplied engine is rated at 240 horsepower at 3,600 rpm and 420 foot-pounds of torque at 2,000 rpm, and will be paired with an eight-speed automatic transmission. The 24-valve, turbocharged 60-degree, DOHC engine is emissions-compliant in all 50 states and will enable Ram to claim the top fuel economy rating in this segment. Hard fuel economy numbers have not been revealed, but expect the truck to achieve about 30 mpg on the highway. That compares to the current segment-best 25 mpg achieved by the current Ram 1500.
With the addition of a diesel option, the 2014 Ram 1500 will offer three engine choices. Its standard engine is a 3.6-liter V-6 gasoline engine rated at 305 horsepower at 6,400 rpm and 269 foot-pounds of torque at 4,175 rpm. Like the EcoDiesel, this 24-valve engine is paired with a ZF-licensed eight-speed automatic transmission.
Optionally, Ram buyers can choose a 5.7-liter HEMI V-8 engine. The 16-valve V-8 is rated at 395 horsepower at 5,600 rpm and 407 foot-pounds of torque at 3,950 rpm. A six-speed automatic is standard; the eight-speed automatic is optional.
Industry Auto Trends
With the 2014 Ram 1500 throwing down the diesel gauntlet, both Ford and General Motors will need to revisit the issue. Ford already has made plans to provide a 3.2-liter five cylinder diesel with its new to North America Ford Transit, a full-size van that has been sold in Europe for decades.
That model will be also offer Fords 3.5-liter EcoBoost V-6 gasoline engine, also found in the Ford F-150. The next generation F-150 is expected to debut in 2014, coming in slightly lighter than the current model. Auto Trends believes that this diesel, rated at 197 horsepower and 347 foot-pounds of torque, might be a candidate for the Ford F-150.
GM Diesel Engine
In 2010, news reports noted that GM already has a 4.5-liter Duramax V-8 diesel engine that is fully developed and ready. Those plans were shelved when the economy and the auto industry took a historic nose dive in 2009.
Although slated to serve Chevrolet and GMCs heavy-duty truck lines, the engine might be made available in light-duty Silverado and Sierra trucks. The smaller diesel would make approximately 310 horsepower and 520 foot-pounds of torque, emphasize performance where its competitors are going for fuel mileage gains.
2014 Ram 1500 Pricing
Chrysler says that 2014 Ram 1500 pricing starts at $24,200, with the optional EcoDiesel adding $2,850, bringing base diesel-equipped models to $27,050. A $1,095 destination charge brings that total to $28,145. The new engine option becomes available in the fourth quarter of 2013.
The 2014 Ram 1500 isnt the only engine news for the Ram line. Chrysler has also announced that its 6.4-liter HEMI V-8, currently used in SRT models, will slot above the current 5.7-liter HEMI V-8. The larger engine makes 410 horsepower at 5,600 rpm and 429 foot-pounds of torque at 4,000 rpm. A 6.6-liter Cummins-supplied six cylinder turbo-diesel is also available.

Toyota and Nissan
Two other players in the full-size market have yet to compete with either heavy duty or diesel models. The Toyota Tundra, which is built in Texas at manufacturing plant with a 250,000 per year build capacity, has fallen far short of expectations, selling about one-third that number. The Nissan Titan, released in 2004 and due for a major overhaul, recorded sales just above 21,000 units in 2012. Both manufacturers remain committed to the full-size pickup truck market even as American consumers stay loyal to Ford, Chevrolet/GMC and the Ram pickup truck brands.
Photos courtesy of the respective car manufacturer.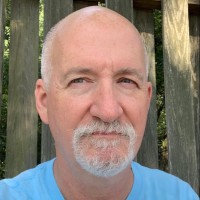 Latest posts by Matthew Keegan
(see all)