A tricked-out truck for the midsize range.
Chevrolet just raised the bar in the midsize performance pickup truck category by introducing its latest model, the Colorado ZR2 Bison. The Bison builds on the off-road-ready ZR2 thanks to a collaboration Chevrolet has with American Expedition Vehicles (AEV), a premium off-road aftermarket manufacturer.
The new model goes on sale in January 2019. Here's what you need to know about this tricked-out Chevy.
1. Five Underbody Skid Plates
If you're a serious off-roader, then you know your pickup truck needs protection. Jagged terrain can puncture a gas tank or destroy expensive moving parts.
The ZR2 Bison gets five underbody skid plates, which is more than the usual three or four typically offered.
The skid plates cover the fuel tank, the engine oil pan, the transfer case and both the front and rear locking differentials. AEV designed the plates, which are made of hard, durable hot-stamped Boron steel. The steel not only protects, but it adds minimal weight.
2. Additional Reinforcing Steel
The ZR2 Bison benefits from reinforcing stamped steel for the front and rear bumpers. The idea here is to provide an additional measure of protection for drivers as they climb obstacles.
3. Lettering and Decal Changes
You'd expect Chevrolet to make the ZR2 Bison stand out in other ways, right? Well, you won't be disappointed.
It begins with the unique flow-through "CHEVROLET" lettered grille, which replaces the expected bow-tie insignia. It is a look competing manufacturers have successfully employed (Ford and Toyota, for instance) and something customers seem to appreciate.
Other decorative changes include special "Bison" decals on the bed sides along with an "AEV Bison" logo on the tailgate. Inside, AEV logo floor liners and front head restraints complete the look.
(See Also — Ram Gets a Midsize Pickup Truck)
Building on the Best
Go with the Bison and you're building on the many attributes of the ZR2, including the unique front and rear locking differentials, which no competing model offers. Special Multimatic DSSV dampers are also unique to the segment.
The ZR2 models come with off-road rocker protection, cast-iron control arms and an Autotrac transfer case. Both models have a modified 3.42 ratio rear axle along with front and rear tracks widened by 3.5 inches and a suspension lifted by 2 inches over a Colorado Z71. These models ride on 31-inch tires.
Chevrolet will offer the ZR2 Bison in both extended- and crew-cab configurations. The truck is powered by a 3.6-liter V6 engine or customers may upgrade to the 2.8-liter turbo-diesel four-cylinder engine. Available equipment includes an accessory snorkel, which enhances air filtration on dusty trails.
ZR2 Bison: Looking Ahead
Chevrolet hasn't shared pricing information yet, but we wouldn't be surprised if the ZR2 Bison ends up costing at least $45,000. Choose the diesel engine and your final cost might push $50,000. That's likely in the same territory that a future Ford Ranger Raptor model would cost, based on Ford's midsize truck, which is also debuting this January.
---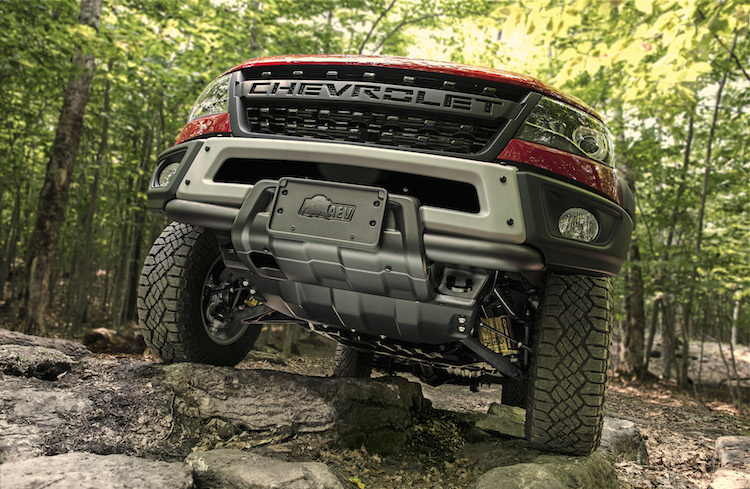 ---
See Also — Chevrolet Colorado Diesel Earns 31 MPG EPA Rating
Chevrolet Colorado ZR2 Bison photos copyright the General Motors Company. All rights reserved.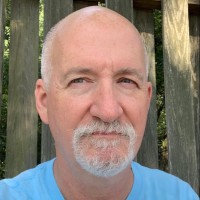 Latest posts by Matthew Keegan
(see all)