Pictured Above: The Bollinger Motors B1 being put through winter testing and ABS calibration in Michigan's Upper Peninsula in February 2020.
The list of upstart automakers continues to expand thanks to vehicle electrification. Indeed, it is due to such advances in electric technology that's led to several companies throwing their hats into the ring.
Tesla Motors is, of course, the pioneer here. In more recent years we've seen other companies such as Coda, the original Fisker, Detroit Electric, and Bright Automotive launch, then fail. But others are in the pipeline, with perhaps Rivian the best known of the current list of burgeoning EV startups.
Introducing Bollinger Motors
Bollinger Motors is another name to keep an eye on. Founded in 2015 by Robert Bollinger, a one-time industrial design student and later a grass-fed beef farmer according to The Detroit Bureau, Bollinger is headquartered near Detroit with plans to build trucks based on its Chass-E design.
That platform underpins Class 3 vehicles, which represents models with a gross vehicle weight range of 10,001 to 14,000 pounds. In other words, this class covers the top-end of light-duty pickup trucks and is just below the lower-end of medium-duty commercial trucks.
---
---
While Rivian and Tesla have orders or sales in place to deliver hundreds of thousands or even millions of electric vehicles, Bollinger Motors is decidedly small, with plans to build about 2,500 vehicles annually from the start. Two models are in the pipeline – the B1 sport utility truck and the B2 pickup truck. A B2 chassis cab variant and the Chass-E chassis are other designs that should follow. The B1 and B2 models are reservable with a $1,000 deposit; production should begin by the first half of 2021.
Unlike Tesla with its outlandish triangular design, Bollinger's models have a much more traditional look. In fact, its square-edged canvas is very familiar, one that its founder says is reminiscent of the old International truck.
Bollinger B1
Bollinger describes its B1 sport utility truck as an all-electric, all-wheel drive, all-terrain vehicle. It represents a dual-motor system with motors on each axle. It comes with a two-speed high/lo range gearbox along with front and rear locking differentials. This truck has 15-inch ground clearance, 10 inches of suspension travel, a 5,201-payload capacity, and a 7,500-pound towing capacity. It has a 52-degree approach angle, a 30-degree breakover angle, and a 43-degree departure angle.
The B1 sits on a 118.8-inch wheelbase and is 171.5 inches long, 77.2 inches wide, and 72.7 inches tall. It comes with front and rear cargo capacity and seats four. On the performance front, the B1 develops 614 horsepower and 668 pound-feet of torque. Bollinger claims a 0-60 mph time of 4.5 seconds and a top speed of 100 mph. It has an estimated 200-mile range and is chargeable in about 75 minutes with Level 3 (DC Fast) charging.
---
---
Bollinger B2
As for the B2, most of the numbers are the same as the B1, although this model has a 139-inch wheelbase and is 207 inches long. The towing capacity is also the same, although the payload drops slightly to 5,001 pounds. Other features include a standard 6-foot bed and a front trunk (frunk) measuring 14 cubic feet (8.6 cubic feet in the B1).
Bollinger prices both models from $125,000, which is clearly outside of the range of what most consumers can afford. Likely, these vehicles will target top-tier customers, including perhaps those attracted to the Mercedes-Benz G-Class. For this price, the Bollinger models come with removable glass, windshield, doors, roof panels, and rear seats.
Standard features include air conditioning, Bluetooth, and up to 10 110-volt outlets. Heated seats are extra. Additional automotive specs are forthcoming.
---
---
In the News
Bollinger may not be getting as much attention as its rivals, but it is making news. In August 2020, the company moved its headquarters to a larger facility in Oak Park, Michigan, near Detroit. It serves as the primary base of the company's operation, replacing the previous Ferndale location.
This EV maker is also expanding its staff as it expects to double its current team of 40 employees by year's end. The company is self-financed but it is looking for outside financing through strategic partners.
Will Bollinger Motors succeed? Anything is possible, although its cash position is not known. Its high price point is an obvious deterrent as its unimpressive range, but its promise to build vehicles that will last a lifetime is interesting. What they need are investors – perhaps GM might jump in where it hesitated too long as Ford beat it out for a stake in Rivian.
---
See Also — Delayed Rivian On Track to Deliver Electric Trucks and SUVs
Images copyright Bollinger Motors. All rights reserved.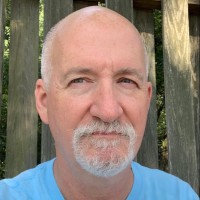 Latest posts by Matthew Keegan
(see all)