The Supra is coming! The Supra is coming!
If you're part of the Toyota Supra fandom, you've heard this exclamation for the better part of a decade, perhaps longer. More than two decades have passed since the last Supra was sold in North America, although it soldiered on in Japan until 2002.
But now we know for certain that a new Supra is on its way, thanks in large part to BMW, which had a significant hand in ensuring that Toyota's sports car had a chance to return. Indeed, the platform, powertrain and other significant components are all BMW as this model shares much of its running gear with the all-new BMW Z4.
Here's what we know about the 2020 GR Toyota Supra:
1. It has been a long time coming.
Toyota teased us with what many thought would be the fifth-generation Supra as far back as 2007. That's when the automaker rolled out the FT-HS concept, which stood for Future Toyota-Hybrid Sports. Yes, a hybrid sports car. The concept featured a 3.5-liter V6 engine and an advanced hybrid drive system, which together sent power to the rear wheels. With approximately 400 hp at the ready, this was one fast sports car.
Alas, the FT-HS never materialized and it took another seven years before a concept of Supra proportions emerged. That's when Toyota unveiled the 2014 FT-1, which featured elements of the FT-HS and previous Toyota sports cars, including the MR2, Supra, and 2000GT. The FT-1 may be considered the forerunner to the 2020 GR Supra.
2. The Supra only happened because of BMW.
BMW and Toyota are competitors, especially at the BMW-Lexus level. The two luxury brands battle for top sales in the U.S., only to trail Mercedes-Benz in recent years. That said, when it comes to the auto industry, strange bedfellows sometimes make great collaborators, especially where money is involved.
No doubt, Toyota would not have ever brought back the Supra if they had to build the model from scratch. The cost involved would likely have blown well past $1 billion for a vehicle that will only be built in fairly small numbers. Highly conservative Toyota would never approve of such a deal, but with flashy Akio Toyoda at the helm of the company, the Supra project became a reality. How much Toyota pays BMW for the right to produce this vehicle isn't known.
3. Toyota brings the styling.
Everything about the 2020 Supra is Toyota, at least when it comes to its style. The skin is unmistakably Japanese or at least it features a look derived from previous Toyota products (the Supra was actually designed at the company's design studio in California).
Inside, the cabin is driver-focused, as expected. The instrument panel is unique to Toyota, while the switchgear is chiefly BMW. The centered rev gauge looks like something you'd find in Porsche. As for the touchscreen, it is bolted on top of the dashboard.
4. BMW supplies the performance.
This is where Supra purists may have the most difficult time with the all-new model. There isn't much of a Toyota imprint here as the turbocharged 3.0-liter inline-six used by BMW in the Z4 and elsewhere motivates this sports car. The engine is no slouch as it makes 335 horsepower and 365 pound-feet of torque. Power is routed to the rear wheels by means of an eight-speed automatic transmission.
The transmission choice is the only one available, which means there isn't a manual gearbox to be had. This isn't surprising, especially as paddle shifters are and demand for "rowing your own" can be measured in the low single digits. Nevertheless, a 0-60 mph time of about 4 seconds may have drivers forgetting what they can't have.
Toyota still has its influence on the way the Supra behaves, thanks in part to its adaptive suspension. Adjustments to stability control and the differential give this coupe its special flavor.
5. Made in Austria.
Both the BMW Z4 and the Toyota Supra will be made at the Magna Steyr manufacturing plant in Graz, Austria. The company is fairly unique in the automotive world as it is an automotive supplier with expertise in design, engineering, and full manufacturing. Notably, the Supra's body stampings, liftgate, seats, and door latches are supplied by Magna Steyr.
The company doesn't build its own vehicles, but it manufactures cars for various customers. So far, Magna Steyr says it has produced more than 3.5 million vehicles for its clients. Production of the Toyota GR Supra will commence this spring.
2020 Toyota GR Supra Prices
Toyota will offer 1,500 Launch Edition models with distinctive styling and unique numbering. These models will go on sale in Summer 2019 starting at $55,250.
Later, Toyota will offer the 2020 Supra in two grades: 3.0 ($49,990) and 3.0 Premium ($53,990). Prices do not include the $930 freight charge. A Driver Assist Package ($1,195, full-speed adaptive cruise control, blind spot monitor, rear cross traffic alert, parking sonar and rear collision warning) is available across the model line. This package builds on the standard forward collision warning, automatic emergency braking with pedestrian detection, lane departure warning, road sign assist and automatic high beams.
---
2019 Toyota GR Supra Specifications
---
| Toyota | 2020 GR Supra |
| --- | --- |
| Segment | Sportscar |
| Base Sticker Price | $50,920 (including a $930 destination charge) |
| Launch Edition | $56,180 |
| Standard Engine | 3.0-liter, turbo V6 |
| Horsepower | 335 @ 5,000 to 6,500 RPM |
| Torque (lb.-ft.) | 365 @ 1,600 to 4,500 RPM |
| Transmission | Eight-speed automatic |
| Seating | 2 |
| Curb Weight (pounds) | 3,397 |
| Wheelbase (inches) | 97.2 |
| Length (inches) | 172.5 |
| Width (inches) | 73 |
| Height (inches) | 50.9 |
| Head room (f,r…inches) | 38.3 |
| Leg room (f,r…inches) | 42.2 |
| Shoulder room (f,r…inches) | 54.4 |
| Hip room (f,r…inches) | 54.2 |
| Storage (cubic feet) | 10.2 |
| Gross vehicle weight (pounds) | 4,001 |
| Towing (pounds) | NR |
| Payload (pounds) | 604 |
| Fuel | Premium |
| Fuel Tank (gallons) | 13.7 |
| EPA Fuel MPG (city/highway) | 24/31/26 city/highway/combined |
| Manufacturing Plant | Graz, Austria |
See Also — Toyota Supra: One Step Closer to Production Reality
Photos copyright Toyota Motors.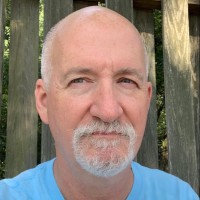 Latest posts by Matthew Keegan
(see all)