An electric truck that's not from Rivian or Tesla.
Pickup trucks remain a lucrative market for key manufacturers, whose profits drive these businesses and allow them to invest in other technologies, including vehicle electrification. GM and Ford are taking some of the profits culled from the Chevrolet Silverado and Ford F-150 and are plowing them into EV models that also include electric trucks.
Two EV makers will soon field their electric trucks when Rivian and Tesla offer models as early as 2021. But these four companies aren't the only manufacturers looking at their EV utility options. A company called Lordstown Motors Corp., based in Ohio, will soon field an Endurance pickup truck. Built at a facility once owned by GM, the Lordstown group is working diligently to bring its truck to market, perhaps beating Tesla to it.
Lordstown Endurance
The 2021 Lordstown Endurance is built on a simple platform featuring four in-wheel hub motors with integrated software managing the same. Instead of using thousands of moving parts as is typical in gas- and diesel-powered vehicles, the four motors are the only moving parts in this EV truck's chassis. Theoretically, with very few moving parts, this truck should stand the test of time, hence its "Endurance" nameplate.
Lordstown says its hub motor system is more efficient than the EV systems coming from other manufacturers as energy output goes immediately to each wheel. Other EV systems are more complex as they include at least one electric motor and gearbox which then transmits power to the wheels. With this four-wheel-drive Endurance, the wheels along with the integrated software work independently while also monitoring battery pack performance. The company says the pickup truck earns the equivalent of 75 MPGe.
Scant Details
The first public debut of the Endurance took place on June 25, 2020, at the factory with U.S. Vice-President Mike Pence among the dignitaries present. That news conference was scarce on tech details, although the company says the truck makes 600 horsepower and has a tow rating of up to 6,000 pounds. That towing capacity is thousands of pounds less than what Ford and Tesla are touting for their trucks and likely will shut out some buyers.
---
---
The Endurance is a crew cab model (four large doors) with room for five. According to "The Drive," when it comes to charging, "a 7.0-kW onboard charger, a full recharge will take 10 hours using a 240-volt Level 2 AC power source. It's unclear what charging times will look like with DC fast-charging sources." Lordstown says the truck will supply a 260-mile range. Other details, including payload, available trims, and interior details are not yet known.
Fleet Buyers First
Like other manufacturers, Lordstown is taking "pre-orders" or early non-binding orders for its truck. Priced from $52,500, the truck should qualify purchasers with a $7,500 federal tax credit, effectively lowering their cost to $45,000, plus taxes, tags, other fees, and upgrades. Unlike the other manufacturers, Lordstown has fleet buyers in mind and is requiring them to purchase at least five trucks with a $1,000 refundable deposit each. The company says it has contracted with the disaster relief firm ServPro to take 1,200 trucks from the onset.
Delivery may be staggered with buyers having the option of receiving their trucks over two years. Once those orders are taken, individual commercial and consumer buyers will likely get their chance to purchase one. The company is looking to begin building its truck in Summer 2021 with deliveries starting soon thereafter. The Lordstown facility has an annual build capacity of 600,000 units and the company is intent on eventually reaching maximum output.
Looking Ahead
We're not sure how strong Lordstown's financial backing is. The manufacturing plant is on loan from GM who lent the company money to lease the facility. The company was founded by Steven Burns whose previous business Workhorse Group built battery-electric powertrains for UPS trucks.
On the other hand, Rivian has raised more than $5 billion and counts Amazon and the Ford Motor Company among its key investors. Tesla itself is a financial powerhouse with its stock valued higher than any other manufacturer. In any case, Lordstown's success is far from guaranteed and the company will have to flawlessly execute production or risk getting run over by far stronger competition.
---
Photos copyright Lordstown Motors Corp.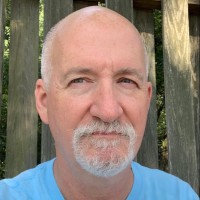 Latest posts by Matthew Keegan
(see all)