The BMW 3 Series has long been the benchmark compact luxury car by which all other competitors are judged. Its also a complete line too with coupe, convertible, sedan, wagon and hatchback models built. Beginning in 2014, however, the coupe and convertible models are being pulled out and given a separate model designation. Yes, we're looking at the inception of the BMW 4 Series, new models that get a facelift and a higher price over the 3 Series to boot.
2014 BMW 4 Series
So, why the separate model names? To align BMW's naming convention with its other products, at least in part. Indeed, the 5 Series sedan and the 6 Series coupe share the same platform as do the 7 Series sedan and the 8 Series coupe. That still doesn't answer the question of "why," but it may be a better explanation than what BMW had so say last June in a related news release.
"The "4" in its title headlines this new product line for the Coupe and emphasizes not only its stand-out design, but that any way you look at it, the new 4 Series Coupe represents something more than its BMW 3 Series cousins — 3+1, if you will." Huh?! If that sounds like a bunch of PR malarkey to you, I won't disagree.
Still, there are some distinctive points or should we say design elements that set the all-new 4 Series apart from the 3 Series. Notably, the BMW 4 Series features a wider track and lower roofline than the 3 Series, with a more aerodynamic front end. BMW also notes that the coupe gains "air breathers" found in the rearward section of the front wheel arches to reduce drag.
Models and Engines
The two engine choices for the 4 Series incorporates BMW's TwinPower Turbo technology. The 435i Coupe is powered by a 3.0-liter inline-six cylinder engine that makes an even 300 horsepower and 300 foot-pounds of torque. It is paired with six-speed manual or an eight-speed automatic transmission, and can travel from 0 to 60 mph in as fast as five seconds.
The BMW 428i Coupe gets a 2.0-liter four cylinder engine that makes 240 horsepower and 255 foot-pounds of torque. The same transmission choices found in the 435i are offered here. BMW claims that this model will go from 0 to 60 mph in as fast as 5.7 seconds.
New technologies found in the 4 Series include brake energy regeneration, power harnessed from braking and coasting and sent to the coupe's electrical system. When operated in ECO PRO mode, BMW says that the average fuel economy can be reduced by 20 percent. Additional fuel savings can be achieved through the coupe's Auto Start Stop function, what turns the engine off when stopped at a traffic light or for long idles.
BMW 4 Series Dimensions
Both models are sold in rear- and all-wheel drive configurations, the latter including "xDrive" as part of its model name. All models sit on a 110.6-inch wheelbase and measure 182.7 inches long, by 71.7 inches wide by 54.2 inches tall. The 428i Coupe weights 4,385 pounds with its automatic transmission, exceeding what some full-size sedans.
Fuel mileage numbers are estimates, but should come in at 24 mpg in the city and 36 mpg on the highway for the 428i and up to 22 mpg in the city and 32 mpg on the highway for the 435i. Both models *require* unleaded premium gasoline to fill the 15.8-gallon fuel tank, so be prepared to eat the customary 10 percent or so fuel pump mark up over regular grade gasoline.
Key Model Features
As expected, every BMW 4 Series comes well equipped and includes the following features: power front seats, head up display, automatic climate control, Bluetooth connectivity, concierge services, BMW apps, a Harman Kardon audio system, SiriusXM satellite radio, and iDrive. Traffic alerts, run-flat tires, dynamic stability control and Xenon adaptive headlights are included.
We'll have more information about the 2014 BMW 4 Series following an upcoming drive and maybe serve up a comparison to its 3 Series platform mate.
---
See Also — 2014 BMW 435i: The Advent of the 4 Series Coupe
BMW 4 Series Coupe photo courtesy of BMW.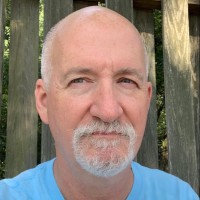 Latest posts by Matthew Keegan
(see all)