Lexus has taken its own approach to the premium/luxury segment. Its model line is composed mostly of a variety of sedans and utility vehicles, each powered by a gasoline engine. There is nary a diesel found in its North American lineup. Instead, Lexus serves up five hybrid models to demonstrate its fuel-efficient side.
The smallest of the five hybrids is the CT 200h, a compact five-door hatchback that served as a recent weekly driver. It is based on the same powertrain found in the Toyota Prius. Its unique body, lower stance, upgraded interior and improved handling characteristics set this small model apart from the Toyota.
I had the Toyota Prius (PHEV) and the Lexus CT 200h in successive weeks. Though there are notable differences, both models deliver exceptional fuel economy, the chief reason why people purchase either one. The Prius easily fulfills its role as a model for the masses. The Lexus, however, attempts to apply the luxury mantle to this hybrid, but falls short.
If you are looking for meaning in the Lexus CT 200h's name, you won't find it. The "200" is not representative of the engine's size — the same 1.8-liter, four cylinder engine found in the Toyota is used in the Lexus. CT could represent "compact tourer" but it does not. Interestingly, the floor mats simply read "Lexus CT" and that is the best way to remember a complicated model name.
The 2014 Lexus CT is priced from $32,050. It is sold in one trim level, although an "F Sport" package is also available. F Sport is nothing more than Lexus' beauty package, what brings in a mesh grille, special wheels, a black roof, adds a unique rear spoiler and includes special badging. There is no performance upgrade and "F Sport" should not be confused with Lexus' high performance "F" line as found in the IS F and other models.
Exterior Enhancements
The Lexus CT is marked by the same spindle grille design that advances Lexus' current design language. Its sporty front fascia includes a wraparound headlamp assembly with deep grooves housing the fog lights and distinctive hood creasing.
The hatchback's profile characteristics include: rocker panel creases, sporty side mirrors with turn signal indicators and puddle lamps, and stylish five-spoke aluminum wheels. The roof line tapers to the rear pillar and features a moon roof. To the rear, this model has wrap around tail lamps, aero-styling fins and a diffuser. Yes, there is an exhaust pipe, but it is hidden away under the car.
Interior Embellishments
Inside, the Lexus CT features a 10-way power driver's seat and a 4-way power front passenger seat. Both seats were comfortable, fairly well bolstered and covered in NuLuxe a pleasantly synthetic material that you may swear is leather. Indeed, it breathes so you won't experience that clingy stickiness during the summer. Hot Carolina temperatures reminded me of this fact multiple times.
The steering wheel tilts and telescopes, and includes driver assisted controls. The instrument panel is a three-gauge analog display with hybrid information, a speedometer and a fuel gauge. Embedded with that gauge is a digital driver information display that provides trip information, current fuel mileage, cruising range, elapsed time and your average speed. I found that I averaged 46 mph on my trips and 41.7 mpg or just shy of the hybrid's 42 mpg combined fuel economy rating.
The center stack is an interesting arrangement with an optional navigation screen seated on top of the dash. It looks like an iPad mini, but you don't want to try to pull it out of its slot. The navigation system package is a $3,490 upgrade what also brings in a backup camera, Lexus Enform infotainment and a 10-speaker audio system. Other upgrades included a $900 premium package with rain-sensing wipers, heated front seats and a power seat for the front passenger. An intuitive park assist feature was a $500 add on that drove the CT's final price up to $37,850.
Lexus makes good use of traditional knobs and switches on the center stack and console. The knob that should be of most interest to you is the rotary dial that controls your driving mode. Normal is for every day driving, Eco allows you to maximize fuel efficiency while the Sport mode sharpens engine throttle and provides a tighter feel with the electronic power steering — more about that later. Yes, there is even a switch for an EV mode, what will allow you to take small, low-speed trips on electric-only power.
The Lexus CT also has a "mouse" that allows you to control the navigation screen. It takes some getting used to, but once you do you can move it with ease and keep your eyes on the road. Yes, Lexus serves up the customary driver warning notice when you start the car telling you not to fiddle with the system while driving. Voice commands through your Bluetooth-enabled device can solve that problem.
---
2014 Lexus CT 200h
---
About That Back Seat
The Lexus CT has one of the most disappointing backseats in the segment. There are three seatbelt positions present, but squeezing a third person into the middle position means intruding significantly onto the other two positions.
Quite frankly, the Lexus CT should have been designed as a two-seat coupe. Access and egress to the backseat requires turning your backside in, then plunking it down and hoping that your head does not hit the door. The bench 60-40 split seat is not particularly well bolstered and other than the head rests the seat does not adjust.
There are no in-door bottle holders present in the rear nor are there center seat cup holders as there is no fold down armrest. More recent editions of lower-end Toyota products have better and more comfortable rear compartments.
With its backseat deficiencies, about the only way to make good use of this model is to keep the rear seat folded and use it as an extended storage compartment. Thats the advantage of a hatchback and something that might appeal to people who value having the maximum amount of storage space on a small footprint. Otherwise, going with a higher end and roomier Prius may be a more sensible approach when considering small hybrids.
On the Road
All things considered, the Lexus CT offers a decent drive. It doesn't have the same feel as the Prius and the hatchback's handling, although not spectacular, is quite good especially as you lean into curves on twisting roads. This, despite its 60-40 front-to-rear weight distribution.
The CT certainly is no pocket rocket — you will travel from 0 to 60 in just under 10 seconds — there is just no getting around its hybrid system. "Eats Asphalt. Sips Fuel." — that's Lexus' marketing people talking, but it isn't true. But, the hybrid hatch's looks are clean and sporty, presenting a package that will appeal to some.
Indeed, the Lexus CT along with the rear/all-wheel drive IS sedan and the ES sedan represent three entry points to the Lexus brand. I've driven all three and can tell you that they are each very different vehicles with the IS representing a sports sedan, the ES an entry-level luxury sedan and the CT entirely suited for the individual who puts fuel economy above everything else.
---
2014 Lexus CT 200h
Sticker price from $32,050
Price as tested: $37,850
Seats 5 occupants
1.8-liter 16-valve four cylinder hybrid engine
98 horsepower @ 5,200 rpm
105 foot-pounds of torque @ 4,000 rpm
134 hybrid system net horsepower
153 hybrid system net torque
3.17 inches bore by 3.48 inches stroke
Engine compression ratio: 13.0-to-1
Electronically controlled continuously variable transmission
Wheelbase: 102.4 inches
Length: 171.2 inches
Width: 69.5 inches
Height: 57.3 inches
Passenger volume: 86.1 cubic feet
Storage volume: 14.3 cubic feet
Towing capacity: NR
EPA: 43 mpg city, 40 mpg highway
Regular grade gasoline
Fuel tank: 11.9 gallons
Curb weight: From 3,130 pounds
IIHS safety rating: Good
Limited vehicle warranty: 48 months/50,000 miles
Powertrain warranty: 72 months/70,000 miles
Corrosion warranty: 72 months/Unlimited miles
Hybrid warranty: 8 years/100,000 miles
Vehicle assembly: Miyata, Japan
More Car Reviews
Now Competitive: 2015 Chrysler 200S
Extended Electric Range: 2014 Toyota Prius Plug-In
Raw to the Core: 2014 Dodge Challenger SRT
American Luxury Sedan: 2014 Lincoln MKZ
---
2014 Lexus CT 200h photos copyright Auto Trends Magazine. All rights reserved.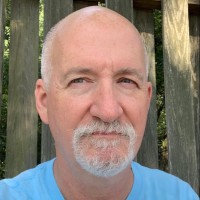 Latest posts by Matthew Keegan
(see all)