Note: Image above is simply a rendering of what an Acura minivan COULD look like.
---
An Acura minivan? Really?! It seems that prior to any major auto show — the Los Angeles Auto Show begins next week — various model rumors surface.
On occasion, they are "supported" by pictures of camouflaged models rolling on back roads, easy pickings for the observant spy photographer, but sometimes designed to deceive them as well.
We are not saying that Acura doesn't have a new model planned. That it would arrive in the form of a minivan as speculated by Autoblog (review spy photo) and others has us shaking our heads. There are a number of reasons why Acura will not get a minivan now or ever:
1. Honda Has the Odyssey
Acura, a Honda division, is not about to siphon sales from an in-house model. The Honda Odyssey, along with the Toyota Sienna, are the top models in the segment and are facing strong competition from the Chrysler Town & Country and Dodge Caravan.
The Nissan Quest and Kia Sedona also compete in the segment, thus six models are battling for sales. Bringing an Acura model to the market would only diminish Honda's presence.
2. The Segment Continues to Dwindle
Not for anything, but the minivan market continues to dry up. At one time it was "the" segment for family vehicles, but no more: crossover utility vehicles have taken over as they are more versatile, offer available all-wheel drive and are the types of vehicles most customers really want.
If Acura brought a minivan to the market 10 years ago, that might have made sense. But the segment has dwindled to where just over 530,000 units were sold in 2013 according to GoodCarBadCar. That isn't a bad number, but when carved up among multiple makes, the figures are small. Acura can hardly justify bringing a minivan to the market this late in the game.
3. Acura is Stepping Up its Crossover Involvement
Acura currently sells RDX (compact) and MDX (midsize) crossovers. What it does not have is a large crossover, a vehicle to slot against the long-rumored Audi A9 and other top-end models.
Certainly, crossovers do not bring to the luxury line the same kind of excitement that a model such as the NSX will bring to Acura, but it does bring the profits. If Honda is ever to make Acura a truly worthy competitor to the European luxury brands and Lexus, it needs to match them model to model or at least to the better selling vehicles.
4. Honda Isn't Chrysler
Quite frankly, it is doubtful that Honda would pull a Chrysler and sell more than one minivan at a time. Badge engineering is dead and even Chrysler now recognizes that and will dump the Dodge Grand Caravan when the all-new Chrysler Town & Country debuts for the 2017 model year.
The new Town & Country will have to cover more of the market to make up where the Grand Caravan left off as well as appeal to people who want a higher-end model. This may be where some think Acura will jump in, but based on the previously mentioned reasons, you shouldn't count on it.
Acura 2016
Come 2016, Acura should be neatly divided between sedans and crossovers with the NSX sports car serving as the halo model to burnish the brand's image. All-wheel drive-only has been mulled and if the brand ever improves its design language, then its best days may still be in front of it.
---
See Also — Acura Mulls a Full All-Wheel Drive Strategy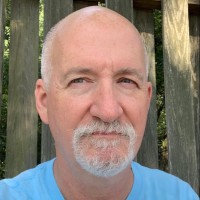 Latest posts by Matthew Keegan
(see all)