---
$4,000 per month for an automotive lease? Surely, you jest!
For well-heeled shoppers, $4,000 is the top-end cost of leasing a late-model used car, something few of us common folks can afford. Indeed, if we choose to lease most of us attempt to keep our monthly payments under $300 in a bid to acquire a late model BMW 3 Series or a beloved Dodge Challenger, Ford Mustang or a Chevrolet Camaro.
Your Leasing Options
We may allow ourselves to push slightly above our budgets to acquire the car we truly want — what leasing makes possible — but to get behind the wheel of an Audi S8 or a Maserati Quattroporte, you'll pay at least $1,600 per month in lease payments for that privilege.
Thanks to a news tip from Swapalease.com — the world's largest automotive lease marketplace — we have learned that Aston Martin is now offering lease deals on several of its popular models.
Current Lease Deals
Those deals range from $1,400 to $2,300 per month and include a Vantage GT for $1,400 per month, a V12 Vantage S for $1,900 per month or a Rapide S for $2,300 per month as reported by Forbes. Aston Martin is working with Ally Financial to handle its US leasing deals.
Swapalease.com parsed the data and found 11 additional high-end lease deals that are available today, as in RIGHT NOW:
2014 Rolls-Royce Wraith ($3,925 per month)
2014 Porsche Panamera ($2,750 per month)
2012 Porsche 911 ($2,474 per month)
2014 Mercedes-Benz S-Class ($2,600 per month)
2013 Mercedes-Benz SL-Class ($2,415 per month)
2013 Maserati GranTourismo ($2,990 per month)
2012 Maserati Quattroporte ($1,626 per month)
2014 Bentley Continental Flying Spur ($2,435 per month)
2013 Bentley Continental GT Speed ($2,875 per month)
2014 Audi S8 ($1,829 per month)
2013 BMW Alpina B7 ($1,685 per month)
Incidentally, the leasing company says that the Rolls-Royce lease deal "is the most expensive lease that they've ever had on the marketplace."
Offering his comments about the high-end leases was Scot Hall, Executive Vice President of Swapalease.com. Said Hall, "Even the affluent are focused on monthly payments today. It's easy to understand why consumers with tight budgets would want a lease, which in many cases makes the auto budget more affordable on a monthly level. But when affluent audiences also look for monthly pricing it has become obvious that even the most distinguished car enthusiast is fixated on the payment, not the price."
Behind the Wheel of an Exotic Car
And leasing may be more attractive than buying, especially for people who demand top-of-the-line models. Indeed, if conspicuous consumption is your thing, then acquiring a hot car, keeping it for a year or two, then moving on to the next conquest may be de rigueur for you.
Photos courtesy of Aston Martin, Rolls-Royce, Maserati and Mercedes-Benz.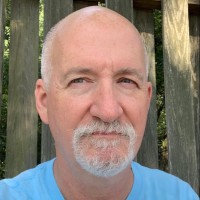 Latest posts by Matthew Keegan
(see all)