The 2018 Toyota Camry Hybrid by the numbers.
Toyota has long held a big edge in the hybrid market, easily selling more vehicles than all of its competitors combined. The Prius, of course, is the best-known Toyota hybrid, but there are other hybrid models available based on the Camry, Avalon, RAV4, and Highlander themes.
The Prius is Toyota's most efficient hybrid, with one variant earning an EPA mileage rating of 58/53/56 — city/highway/combined. No other Toyota model has come close, but that's about to change. Indeed, the all-new 2018 Toyota Camry Hybrid is super efficient, earning significantly improved mileage ratings certainly worth noting.
To that end, we'll take a look at some of the important "numbers" about the 2018 Toyota Camry Hybrid:
51/53/52 — The 2018 Camry Hybrid comes in three grades: LE, SE, and XLE. The Hybrid SE is the most efficient of the three, earning an EPA mileage rating of 51 mpg in the city, 53 mpg on the highway and 52 mpg combined. That's much higher than the 2017 LE's 42/38/40 rating, with the current gains achieved through a more efficient powertrain and lithium-ion battery pack along with LE-specific changes yielding lighter equipment and narrower tires. After temporarily falling behind the Honda Accord Hybrid and the Chevrolet Malibu Hybrid, the 2018 Camry Hybrid is now back on top.
44/47/46 — Of course, if you want to equip your Camry Hybrid with more things, then the SE and XLE grades are where to look. Here, you can expect 44 mpg in the city and 47 mpg on the highway for a combined 46 mpg. The new numbers offer a noticeable improvement over the 2017 version and its 40/37/38 rating.
689 — The 2018 Camry Hybrid has a 13-gallon fuel tank (that's down from 17 gallons previously, supplying a lighter load for improved efficiencies). Take the 53 mpg highway rating of the LE and your maximum driving range is 689 miles (up from 646)! Pluck the 47 mpg highway rating from the other models and your range is still a robust 611 miles (47 x 13). Certainly, these numbers are typically reached under optimum conditions. For example, with one person in the vehicle, cruise control active and set to about 60 mph, warm temperatures on hand and adequately inflated tires.
Beyond model efficiency, there are certain dimensional and performance numbers to consider:
111.2 and 192.7 — These two numbers represent the Camry Hybrid's wheelbase and overall length. Astute Toyota followers will note that the all-new Camry/Camry Hybrid is the largest one yet, measuring 1.9 inches longer between the wheels and 1.8 inches longer overall. The cabin size is roughly the same, but trunk space has improved from 13.1 cubic feet to 15.1 cubic feet.
208 — Toyota has proven that hybrids can be both efficient and potent. Net system horsepower for the 2018 Camry Hybrid is now 208, up from 200 last year. The 208 figure comes during hard acceleration, otherwise you have 176 horsepower and 163 pound-feet of torque from the four-cylinder engine alone. The improved figure is even more significant when compared with what the standard gasoline Camry I4 delivers — 203 to 206 horsepower.
And for those readers who prize all things miscellany, the following numbers are worth further inspection:
12 — The original gas-powered Camry model arrived on the market for the 1983 model year, replacing the previous Corona sold since 1957. The first Camry Hybrid arrived in 2007, coinciding with the debut of the sixth-generation Camry. Thus, the 2018 Camry Hybrid begins year No. 12 and the start of its third generation (eighth generation for the standard Camry). One further point of note: a Toyota spokesperson confirmed that the Camry Hybrid represents 6 percent of all Camry sales. As for a plug-in hybrid version, don't expect one in the near future.
15 — Speaking of sales, the Toyota Camry has been the best-selling car in America for 15 consecutive years and for 19 of the past 20 years (in 2001 the Honda Accord was tops). However, sales are down 11.8 percent year-to-date through May 2017 and Toyota's RAV4 and Corolla are both within striking distance of overtaking the Camry. Given that SUVs count as cars, the RAV4, Nissan Rogue and Honda CR-V are on pace to finish ahead of the Camry this year. But don't count the Camry out yet — traditionally, all-new models enjoy a sales bounce, therefore when the new Camry arrives in a few weeks sales could very well pick up once again. Also, look for incentives on outgoing 2017 stock to stir the pot further.
2018 Toyota Camry and Camry Hybrid
Certainly, there's much more to share about the Camry and Camry Hybrid. As for the Camry, Auto Trends will disseminate information about the 2018 model in an upcoming piece. Lastly, the following information should sate your Camry Hybrid numbers appetite.
---
See Also — Toyota: Camry, Avalon Sedans Gain An All-Wheel-Drive Option
---
2018 Toyota Camry Hybrid Specifications
| Toyota | Camry Hybrid |
| --- | --- |
| Segment | Midsize Hybrid Sedan |
| Base Sticker Price | $27,800 |
| Maximum Price | $35,000 |
| Standard Engine | 2.5-liter, inline-four (Atkinson cycle) |
| Transmission | Electronically controlled continuously variable transmission |
| Horsepower | 176 @ 5,700 RPMs |
| Torque (lb.-ft.) | 163 @ 3,600 to 5,200 RPMs |
| Hybrid System Net Horsepower | 208 |
| Permanent Magnet Synchronous Electric Motor | 118 horsepower; 149 lb.-ft torque |
| Hybrid Battery Pack | Lithium-Ion (LE); Nickel-Metal Hydride (SE, XLE) |
| System Voltage | 650 volts maximum |
| Seating | 2+3 |
| Curb Weight (pounds) | 3,472 (LE), 3,549 (SE), 3,571 (XLE) |
| Wheelbase (inches) | 111.2 |
| Length (inches) | 192.1 (XLE), 192.7 (SE) |
| Width (inches) | 72.4 (without mirrors) |
| Height (inches) | 56.9 |
| Head room (f,r — inches) | 38.3, 37.6 |
| Leg room (f,r — inches) | 42.1, 38.0 |
| Shoulder room (f,r — inches) | 57.7, 55.7 |
| Hip room (f,r — inches) | 55.4, 54.6 |
| Storage (cubic feet) | 15.1 |
| Gross vehicle weight (pounds) | NR |
| Towing (pounds) | NR |
| Payload (pounds) | NR |
| Fuel | regular |
| Fuel Tank (gallons) | 13 |
| EPA Fuel MPG (city/highway) | 51/53 (LE); 44/47 (SE, XLE) |
| Manufacturing Plant | Georgetown, Kentucky |
---
See Also — Reinvigorated: 2015 Toyota Camry Hybrid
Photos copyright Auto Trends Magazine. All rights reserved.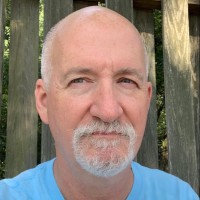 Latest posts by Matthew Keegan
(see all)