If spiffed up trucks are your thing, then the traveling Monster Jam event is certainly not to be missed. Monster Jam is a two-hour competitive and theatrical performance of jacked up pickup trucks outfitted with 1500-horsepower engines and all the glitz, noise and hoopla to go with it. Our family took in Monster Jam 2014 when it appeared at the PNC Center in Raleigh, NC, this April, a show that isnt like any other.
Traveling Motorsport Event
Monster Jam is a motorsport event and tour that travels the country, indeed the world. Feld Entertainment is behind Monster Jam, the same company that operates the Ringling Bros. and Barnum Bailey Circus you know, The Greatest Show on Earth. If you've ever been to a Disney On Ice or Disney Live performance, Feld runs those as well.
Although big on theatrics, Monster Jam is also a competition with dozens of drivers and their bedecked trucks competing. For the Raleigh event, six trucks participated: Madusa, Monster Mutt, Stone Crusher, Grave Digger, Hooked and the Lucas Oil Crusader.
And bedecked fails to adequately describe what you will see as each truck is of massive proportions, customized to accentuate an aggressive persona. Monster Mutt, for instance, is a kid favorite with his enormous floppy ears; stiff, upright tail; and cute-as-a-button face. Yet, a toothy snarl painted on the mutts side contradicts the playfulness, revealing that this dog has an intense bite.
The Stars and Their Trucks
The drivers or stars have their following with fans rooting for the trucks they want to come out on top. Drivers participate in racing and freestyle competitions with points awarded by three judges. The judges scores are based on the various stunts and tricks the drivers perform.
The trucks are noted for climbing on, over and circling around objects, usually junked cars that have been spray painted for accentuation. A crowd favorite are those times (and there were many) when a truck flies through the air to clear the junkers how long was the hang time for Cracked? Did he beat Lucas Oil and Monster Mutt?
Also of interest are those times when a truck climbs on top of a junker and the roof and pillars collapse. Madusa, Hooked and Grave Digger excelled in that department at least for one night.
Monster Jam World Finals
Besides the events which lead to an annual championship every March in Las Vegas with freestyle and racing champions named, each stop on the tour features a pit party where fans go to meet the stars and get their autographs. The pit party is a separate event, usually held late on a Saturday morning. Our show was on a Friday evening with two more shows scheduled the next day at 2 p.m. and again that evening.
Related to the event but sold separately are 1:64 scale Hot Wheels Monster Jam trucks. Each truck is of die-cast construction and has mega monster tires and four-wheel turning capabilities. A figure (driver) is included too. At the show, one set was given away; free tee shirts were shot into the crowd as well.
Monster Jam is loud, bright and it can even get you dirty especially if you sit up front and a truck suddenly begins doing donuts. Dirt flies nearly everywhere including into the lower seats small chunks, but offering fans a big surprise at that.
Special thanks to announcer Larry Jewett for securing a complimentary set of tickets for my family.
---
Recent Articles
7 Facts About the 2015 Nissan Versa Sedan
University of Michigan: Connected Vehicle Favorability Confirmed
Life in the Fast Lane: Tales of an Auto Guy
---
Photos copyright Auto Trends Magazine.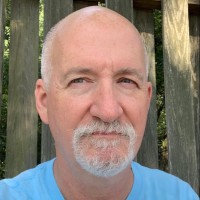 Latest posts by Matthew Keegan
(see all)