The GMC HUMMER EV family will eventually comprise two models, pickup truck and an SUV.
We haven't seen a Hummer-badged model roll off an assembly line in a decade, but this year the nameplate returns as a GMC sub-brand. Whereas previous models represented gas-guzzling excess, the new versions are fully electric and nearly as big as ever.
We've seen the GMC Hummer EV online as the first model netted millions of dollars for a charity at the March Barrett-Jackson Auction in Scottsdale, Arizona. Over the weekend and coinciding with the NCAA's March Madness men's basketball festivities, a second model was introduced, this one an EV SUV. Together, the supersized pickup truck and SUV will comprise the entire Hummer line with the latter model rolling out in 2023 for the 2024 model year.
HUMMER Super SUV
The latest model completes the HUMMER EV lineup that's composed of super-truck pickup and SUV variants. They'll play a minor role in brand sales, but likely an outsized position in touting GM's all-electric pursuits.
"The GMC HUMMER EVs were envisioned to be the most capable and compelling electric supertrucks ever," said Duncan Aldred, global vice president of Buick and GMC. "The new HUMMER EV SUV is the next chapter, which will offer many options for customers to tailor the truck to their lifestyles, while continuing to encourage them to forge new paths with zero emissions."
Like the pickup truck, the SUV rides on the company's modular Ultium Platform. A special launch "Edition 1" model has 22-inch premium wheels, assist steps, and floor liners. Further, an available Extreme Off-Road package adds 18-inch wheels and 35-inch-OD MT tires along with underbody rock sliders, a front eLocker and virtual rear lockers, heavy-duty ball-spline half-shafts, and an UltraVision camera system with underbody camera views. Consequently, the system will supply views to help drivers navigate the toughest terrain.
Special CrabWalk and Extract Mode Features
Features that are apparent on the SUV make their move to the truck and include CrabWalk and Extract Mode. When operated in CrabWalk, the vehicle can move diagonally, rotating all four wheels at the same angle up to 10 degrees. Operated at low speeds only, the system makes it easier to maneuver tight angles. When operated in Extract mode, the Hummer's air suspension system lifts by nearly six inches for a whopping 15.9 inches of ground clearance. As a result, where other off-road vehicles may find it difficult to get free, this feature should give the Hummer a clear advantage.
Other features of note include strong breakover and departure angles and a tight turning circle of just 35.4 feet with 4 Wheel Steer standard on some models. Also, what's certain to please most is its on-road performance with up to 830 horsepower and a startling 11,500 pound-feet of torque at the ready. Thus, the beastly GMC has an estimated 0-60 mph time of 3.5 seconds, which is faster than most sports cars.
Inside, the cabin promises to match the truck in comfort with customizable, multisensory user features along with an open driving experience with the included Infinity Roof with removable roof (sky) panels, I-Bar, and rear drop glass. Further customization comes through various modes, auxiliary buttons, and approximately 200 available accessories.
HUMMER Model Availability
When the 2024 Hummer EV SUV debuts in early 2023, it'll be available in Edition 1 ($105,595) and Edition 1 with the Extreme Off-Road Package ($110,595). Soon thereafter, the first standard model will follow, this one powered by the same 3-motor/20-module system and priced from $99,995. Also, a 2-motor/20-module variant will follow, this one starting at $89,995.
By Spring 2024, we'll see the final EV SUV variant roll out with a 2-motor/16-module motor and battery system. Like the one before it, this one will produce up to 625 horsepower and up to 7,400 pound-feet of torque. Its electric range, however, falls to around 250 miles, the lowest of the pack.
For GMC, the HUMMER sub-brand will serve as the halo, giving this moniker two products that truly differentiate it from the pack. As for parent GM, if the models meet all the hype and satisfy customer expectations, Hummer may serve as the catalyst for shifting this manufacturer to a mostly EV-centric model range. All in all, the electric revolution continues, with HUMMER playing a role that few would have ever imagined.
---
See Also — GMC Hummer: A Quiet Revolution
Photo copyright GM Corp. All rights reserved.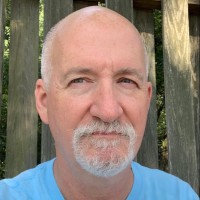 Latest posts by Matthew Keegan
(see all)