Please note that Cooper Tire canceled the acquisition in Dec. 2013.
Cooper Tire & Rubber Company, based in Findlay, Ohio, says that it is being acquired by India's Apollo Tyres. The two companies announced a definitive merger agreement on Wednesday, with the combined entity representing the seventh-largest tire company in the world. Cooper was founded in 1914 while Apollo is a relative newcomer created in 1976.
Indian Tire Manufacturer
Apollo, unknown in the United States, builds performance and mid-tier tires for Asian and other markets. Its eponymous and Vredestein brands lead its tire line while Cooper Tire is also known for its Avon, Roadmaster, Starfire, Chengshan and Mastercraft brand. Cooper is also an important supplier to Sears stores.
With a combined sales of $6.6 billion, the merged company is rated seventh behind Bridgestone, Michelin, Goodyear, Mainland, Pirelli and Sumitomo. Cooper Tire was ranked No. 10 in 2012 and Apollo came in at No. 16 according to the Global Rubber Markets website.
Apollo Tyres
Apollo is led by Onkar S. Kanwar, Past President of the Federation of Indian Chambers of Commerce and Industry (FICCI). He currently serves as President for the Indian Rubber Manufacturers Research Association. Kanwar, a graduate of the University of California, has expanded Apollo beyond Asia to Europe and Africa, acquiring other companies along the way. Apollo operates four manufacturing plants each in India and South Africa and also has a plant in the Netherlands.
Said Kanwar, The combined company will be uniquely positioned to address large, established markets, such as the United States and the European Union, as well as the fast-growing markets of India, China, Africa, and Latin America where there is significant potential for further growth. Our combined portfolio of brands and products will be amongst the most comprehensive in the industry.
Cooper Tires
The merger is expected to be completed later this year pending regulatory and shareholder approval. The boards of the two companies unanimously agreed to the merger which will pay Cooper shareholders $35 per share or 40 percent above the weighted average for the past 30 days. The all-cash transaction will cost approximately $3.5 billion.
With Cooper Tire slated to transfer into Indian hands, Goodyear will be the sole major American-owned tire manufacturer. Brands such as Firestone, General Tire, Uniroyal and BF Goodrich are still around, but are now owned by an assortment of Asian and European corporations. Cooper Tire & Rubber Company employs more than 13,000 people worldwide and has a 14 percent share of the US tire replacement market.
Further Reading
How to Buy New Tires For Your Car
Hankook Tire: No Longer Anonymous
Summer Tires for the Ultimate in Driving Performance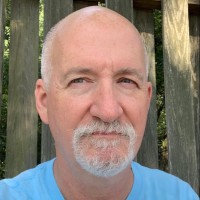 Latest posts by Matthew Keegan
(see all)