From the rumor files.
Computer and consumer electronics authority Apple Inc. has its eyes intently focused on the automotive industry. And not just through its Apple CarPlay initiative, what works with the telematics systems found in select new cars.
Automobile by Apple: iCar?
No, Apple wants to manufacture the car itself and those rumors are hardly new. Indeed, earlier this year the scuttlebutt had Apple purchasing Tesla Motors, a report that has since been dismissed. At the same time Tesla's CEO Elon Musk has said that he welcomes the competition, believing that Apple's entry would provide a "broader consumer acceptance of electric vehicles."
Why would Apple manifest interest in building cars, especially since it would enter an industry where it has no experience? There are a few reasons for this, including two that should be examined.
First, Google is jumping in. Google and Apple are arch rivals and are currently battling each other to gain access to influence in-cabin telematics systems. Just as Apple's CarPlay is rolling out throughout the auto industry, Google's Android Auto is doing likewise. There's a lot be gained by banding together with car manufacturers. And, by the way, Google is already working on its own autonomous vehicle. Apple wants in and they are not about to allow Google to win the day without putting up a valiant effort.
Second, market convergence is here. Cars are computers and computers are in cars. The marriage of cars and computers has been underway for two decades now as in-car computers essentially control your vehicle. Car manufacturers need technology to help them build autonomous vehicles, something Apple, Google and others are flaunting their expertise. If you want vehicles to talk with each other, then a system has to be in place that permits this. Once driverless vehicles are approved for everyday use, the market convergence will be complete. Complete, but still in its infancy.
Let's Call it Project Titan
Apple's new car initiative has a name, dubbed
Project Titan
.
AppleInsider
reported on the project this past March, uncovering a
secret facility
just minutes away from the company's Cupertino, California, headquarters. That news followed earlier reports that Apple was luring engineers from Tesla Motors and other manufacturers to launch the project. Furthermore, a Sunnyvale location was identified and a sprawling "repair garage" is just one component in that complex.
Project Titan is an appropriate name, but it should not be confused with the Nissan pickup truck bearing the Titan name. But just as Titan in Greek mythology represented one of a family of giants, the Apple car is an enormous initiative much in the same way that the first Mac and iPhones also were. Steve Jobs may have died, but the desire to innovate lives on in Apple Inc.
California Track Time
Project Titan, however, appears much larger than the Sunnyvale location. Just this week, The Guardian (UK) newspaper claimed that it obtained correspondence confirming Apple's agendum. The periodical says that Apple's engineers recently met with officials from GoMentum Station, what composes a 2,100-acre former naval weapons base near San Francisco.
That garrison may be leased by Apple and used as the proving ground for an autonomous vehicle. It would be the ideal place too as it is composed of some 20 miles of urban streets and highways, an ideal arrangement for testing driverless cars. The Guardian noted that both Honda and Mercedes-Benz have tested their own self-driving vehicles, a secured facility surrounded by barbed wire and patrolled by security teams.
Automotive Manufacturers and Driverless Technology
While Project Titan may be what Apple has in mind, it still might want to consider what other manufacturers are doing. The Volkswagen Group, Tesla, BMW, Mercedes-Benz and a handful of undisclosed manufacturers are heavily invested in autonomous technology and could assist Apple in its endeavor.
Then again, Apple is used to hatching its products in house and delivering them to customers with overwhelming acclaim. That's a tall order for Project Titan, but it appears that Apple isn't shrinking from this titanic enterprise.
See Also — Tesla Owners Gripe Over Supercharger Abuse Warning
Photo copyright Apple Inc.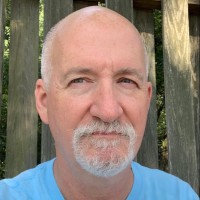 Latest posts by Matthew Keegan
(see all)