Getting out of a lease early the no-cost way.
---
The call came out of the blue: "Mr. Keegan, this is "John" from XYZ car dealer. We were wondering if you are interested in getting out of your current lease in exchange for moving on to a new vehicle now?"
That call came seven months before our current lease expires or well before the usual 90 days "pull-ahead" lease offers.
What are pull-ahead lease offers? Quite simply, it is a dealer or manufacturer plan to allow you to end your lease early without an early termination fee and with the sole purpose of getting you into a new vehicle. Before you can make a move to a competing brand or dealer, a representative reaches out to gauge your interest.
Your Pull-Ahead Offer
For people who regularly lease their vehicles, getting out of a current lease can certainly be appealing. Most leases run for about three years and you may be ready to make a move. However, without a pull-ahead offer, you're stuck unless you pay costly early termination fees.
Fortunately, you don't always have to wait for "the call" to get out of your lease. There are two other ways to learn if an early lease termination program is available:
1. Visit the Manufacturer's Website
Car manufacturers routinely push pull-ahead programs, although that information isn't always published front and center. Head to the manufacturer's website and you'll usually see current offers prominently displayed.
However, to find pull-ahead offers, you may have to access the "shopping tools" or "local specials" tab to learn more.
2. Head to the Dealer's Website
While you're still logged in, head to the website for the dealer who arranged your current lease. If there is a pull-ahead offer, it should be prominently listed on the front page or at least included on its financing and leasing section.
But don't give up if you don't see an offer — contact the dealer's business office directly. If you no longer live in the general area, find a local dealer's website and do the same.
If you are contacted by a dealer representative as I was, you don't need to make your decision immediately. Instead, ask the representative for his or her name and phone number as well as for the offer expiration date. Yes, there may be a narrow window to take advantage of the offer.
Reasons to Consider Getting Out of Your Lease
1. Your vehicle needs have changed. That cute little roadster was sweet while you were dating, but you have since married and now a baby is on the way. Whatever you're currently driving may not suit your present needs.
2. You want to lower your monthly payments. For some reason you got carried away and leased a vehicle that costs more than what you can afford and is also more than what you need. Put the struggle behind you by shopping for a new vehicle with reasonable lease payments.
3. You have exceeded your allotted miles. If you have exceeded your allotted miles or will do so prior to lease termination, then you may have to pay the 20 cents per mile overage cost. On the other hand, you can negotiate this cost away as part of the pull-ahead lease offer.
4. Your tastes have changed. Life circumstances are not the only reason why you may want out of your current lease. The car you have isn't what you want to drive at this stage in your life. Terminating the lease early through a pull-ahead program will give you the freedom to make a new choice now.
Understand the Offer
There is no "one size fits all" pull-ahead offer from the manufacturers. You need to understand the details to ensure that none of the remaining payments are charged to you.
Further, whatever lease offers are provided by the manufacturer at the time should be available for you. For example, if a $1,500 bonus on leases is offered, you can then apply that bonus to your next lease.
Again, make sure that the program pays off your current lease and doesn't add fees to your new lease.
Pull Ahead or Wait
As for our family, we've decided to wait until early fall before making a decision about our next vehicle. In the meantime, we'll enjoy our current lease while carefully weighing our options.
Either way, we're in the driver's seat and will do what every consumer should do when buying or leasing a new car — making an informed decision.
---
See Also – Right Now: Lease a Used Car
Photos copyright Auto Trends Magazine.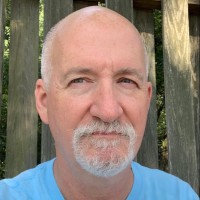 Latest posts by Matthew Keegan
(see all)