Toyota Motor Corporation announced this week that the company is investing $70 billion to move the automaker toward an electrified future. The pivot includes both its Toyota and Lexus brands, with the latter slated to become electric only. Kicking off the effort for the luxury marque is the Lexus RZ 450e, a small all-electric SUV arriving in the first half of 2022.
Electric RZ 450e Crossover
The performance-oriented RZ 450e follows the Toyota bZ4X to the market and shares its electric platform. The Subaru Solterra is another model that comes from this architecture. Lexus says that the SUV will offer an "exhilarating driving experience" reports Autocar. Thus, the brand will combine its cutting-edge style, luxury persona, and performance as it advances its electric future.
To achieve its performance edge, the RZ 450e will have fully variable four-wheel drive and steer-by-wire technology, features that should supply exceptional steering and handling. Beyond that, little is known about this upcoming product. We expect Lexus will do a formal reveal early in the new year, perhaps in conjunction with an auto show.
Lexus plans to go fully electric in key markets, including China, Europe, and North America. By 2035, the brand will become fully electrified, although that does not discount hybrid and fuel-cell models from being counted in that mix. Indeed, with Toyota a global leader in hybrid technology and extremely low emissions a result, gas-electric models may play a strong role for the long haul. Also, the automaker is betting big with hydrogen power. The Toyota Mirai fuel-cell electric vehicle is currently available in Japan, California, and Oahu. And the automaker is working with other interested parties to ensure that fueling stations are located where drivers can find them.
Other Electric Lexus Models
The RZ 450e wasn't the only model showcased by Lexus when the company presented its electrified future. Among them was the Electrified Sport, a sports car with an elongated nose, dynamic curves, and stunning looks. According to Lexus, the Electrified Sport should be a performance beast too, particularly since it is inspired by the LFA. Word has that it'll reach 0-60 mph in just over 2 seconds. Beyond that, an all-electric range of approximately 435 miles powered by solid-state batteries seems likely.
Two other Lexus models were showcased, including what appears to be a larger version of the RZ and a sedan. These two will likely go to the core of the market, perhaps replacing the RX crossover and IS/ES sedans, respectively.
---
---
Toyota's Electric Models
The Toyota brand will get the lion's share of new products, befitting its position as a volume brand. One of the models shown was the Toyota Pickup EV, with some commenting that it could pass as the next-generation Toyota Tacoma. It takes its styling cues from the all-new Tundra, a full-size model. We think that the prototype is representative of both a new Tacoma and what Toyota might do to electrify it.
Several bZ or "Beyond Zero" models were showcased, including a sedan and several crossovers. One of the crossovers seems inspired by the C-HR, the company's coupe-like utility vehicle. That model has been a slow seller but was recently joined by the Corolla Cross, itself soon to yield a hybrid variant.
Going Electric
Toyota Motor Corporation's plans are perhaps the most aggressive of any manufacturer to date. That said, the company has received criticism for delaying its pivot, even as it leads in other areas of electrification. Toyota's conservative approach, though, could be rewarded as it keeps its options open in an ever-changing market. Indeed, why have an all-in approach when the technology continues to evolve?
---
See Also — Toyota Makes a Home in North Carolina With an EV Battery Plant
Photos copyright Toyota Motor Corporation.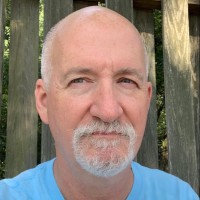 Latest posts by Matthew Keegan
(see all)