Updated August 10, 2021, to reflect 2022 Nissan Frontier pricing. See specs below.
Nissan's space in the pickup truck marketplace is well established, dating to the first Datsun models that arrived stateside in the late 1950s. Through the years, its trucks have evolved, with Datsun giving way to Nissan, and a medium-sized Frontier appearing for the 1998 model year.
The second-generation Frontier rolled out in 2005, beginning what was an exceedingly long lifespan. In 2020, Nissan swapped out the second-generation's powertrain for the upcoming third-generation pickup truck's new engine and transmission. The plan was to roll out the new truck for the 2021 model year, but COVID-19 intervened, pushing that schedule back. No 2021 Frontier exists for that reason.
Inasmuch as the second-generation Frontier was by far the oldest pickup truck on the market, it did have a few things going for it. Firstly, its sub-$20,000 starting price undercut the competition. Although essentially a strip model, a fully loaded Frontier could be had for about $30,000 and that's a bargain in today's market. Secondly, its off-road capabilities are quite good, especially in the Pro-4X model with its burly tires and Bilstein shocks. A locking rear differential is also a key ingredient.
---
---
Preview: 2022 Nissan Frontier
This week, Nissan premiered the all-new 2022 Frontier (and the Nissan Pathfinder). The latest model, which goes on sale this summer, is almost identical in size to the outgoing design, although it is five inches longer from bumper to bumper. Where the previous-generation Frontier looks almost ancient, the new model features forward-thinking design elements, with an aggressive persona conveyed.
And it's all in the details too. The front fascia is dominated by a massive grille and chiseled hood, framed in by interlocking headlights. The stance is wider and more elevated than before with oversize vertical fenders contributing to the new look. High shoulders, large wheel wells, pronounced character lines and distinctive body sculpting are profile expressions of note. From the rear, stacked lighting elements serve as sentinels to the liftgate. The built-in and centered bumper step is something we like.
---
---
Two Body Styles: King and Crew
Inside, Nissan reimagined everything about the cabin and that's another change we applaud. As before, the Frontier seats up to five with King (extended) and Crew Cab configurations. Sadly, a regular cab is no longer available in this segment but we understand: customers want ample interior room.
Nissan describes the 2022 Frontier's cabin as "utility-centric." At the heart of it all is the four-liter center console storage, what this truck-maker says is nearly double the size of what the average competing model offers. Oversize door pockets and additional space at the top of the instrument panel round out the interior space.
Everything else about the interior has changed too, including the dashboard layout, the quality of materials used, trim pieces, and the standard zero-gravity seats. The seats are NASA-inspired as they were designed to aid in long-term ride comfort.
---
---
Tech and Safety Features Galore
Where the previous Frontier seemed woefully out of date in all things tech and safety, Nissan flips the narrative to meet contemporary expectations. For instance, the long list of tech features includes the NissanConnect app suite with available wireless smartphone charging and a WiFi hotspot. Two USB ports, a pair of 110-volt outlets (one in the rear, the other in the truck bed), a 9-inch touch-screen display and a 7-inch instrument display panel.
On the safety front, Nissan equips every trim with forward collision warning, and that's exclusive to the class. Also, traffic sign recognition is available, the only medium-sized pickup truck with it. Importantly, the Nissan Safety Shield 360 suite of driver-assist features will be available on every trim.
That bundle of safety features includes high beam assist, automatic emergency braking with pedestrian detection, blind-spot warning, rear cross-traffic alert, lane departure warning, and rear automatic braking. Of the last feature, Nissan claims this one is available only with the Frontier.
Powerful Engine, Capable Transmission
As we noted in our review of the 2020 Frontier – The Second-Generation Nissan Frontier Leaves With a New Powertrain — the new powertrain combination is outstanding. No, you won't find a manual gearbox anywhere and that's a shame, although hardly surprising given the lack of demand.
What you do get is a very strong V6 with a class-leading 310 horsepower and a smooth-shifting 9-speed automatic transmission. The duo worked quite well in tandem in the 2020 Frontier, giving us an excellent preview of what's to come.
Nissan isn't offering any other powertrain choice, at least not yet. The previous four-cylinder option is gone and the expected turbo-diesel may or may not follow. Regardless, we think Nissan has a winning powertrain recipe that should appeal to many shoppers. We'll have more details once we drive this model, including EPA specs and off-roading capabilities.
---
---
The Wait is Nearly Over
It'll be summer before the first Frontiers are available, ending a 17-year interlude between new models. The wait is nearly over and at first glance we think the Frontier is a gamer.
The medium-sized market is led by the Toyota Tacoma with the Chevrolet Colorado and GMC Canyon also weighing in. The Ford Ranger, Jeep Gladiator, and the Honda Ridgeline round out the segment, with a Ram model expected in the near future.
In all, the 2022 Nissan Frontier should give customers what they want. As before, the new model should easily outsell the Nissan Titan and Titan XD, full-size models that haven't gained traction in an unforgiving segment.
---
---
2022 Nissan Frontier Specifications
Preliminary Figures; Additional Details This Summer
---
| Nissan | 2022 Frontier |
| --- | --- |
| Segment | Midsize Pickup Truck |
| Price Range | $27,840 to $37,240 |
| Destination Charge | $1,175 |
| Standard Engine | 3.8-liter, V6 |
| Horsepower | 310 @ 6,400 rpm |
| Torque (lb.-ft.) | 281 @ 4,400 rpm |
| Transmission | 9-speed automatic |
| Seating | Up to 5 |
| Curb Weight (pounds) | TBD |
| Wheelbase (inches) | 126.0/139.8 |
| Length (inches) | 210.2/224.1 |
| Width (inches) | 73.0 |
| Height (inches) | 71.7/72.1 (King); 72.0/72.4 (Crew) |
| Headroom (f,r…inches) | TBD |
| Legroom (f,r…inches) | TBD |
| Shoulder room (f,r…inches) | TBD |
| Hip room (f,r…inches) | TBD |
| Bed length (inches) | 58.9/59.5 (std.); 73.3 (long) |
| Gross vehicle weight (pounds) | NR |
| Towing (pounds) | 6,720 |
| Payload (pounds) | 1,620 |
| Fuel | regular |
| Fuel Tank (gallons) | TBA |
| EPA Fuel MPG (city/highway/combined) | TBA |
| Manufacturing Plant | Canton, Miss. |
See Also — 2020 Nissan Frontier Highlights
Photos copyright Nissan North America. All rights reserved.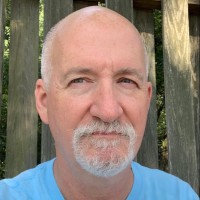 Latest posts by Matthew Keegan
(see all)