Small Cadillac coupe is substantial on driving enjoyment.
Beginning with the 2013 model year, Cadillac reentered the compact market with its ATS sedan. In the 1980s it sold the Cimarron, a model that best remains forgotten. Where the earlier small car reflected poorly on Cadillac, the new model demonstrates that the brand's decade-long revival has legs as it builds on the previously successful CTS line.
2015 Cadillac ATS Coupe
For 2015, the ATS Coupe makes its debut and is the first compact luxury two-door from Cadillac. Both models sit on the same 109.3-inch wheelbase, but bodywork differences are apparent. The coupe has its own front fascia and front fenders; its roof, doors, rear fenders and trunk lid are also unique. The ATS Coupe also inaugurates Cadillac's modified crest — yes, the beloved wreath is gone and not a few Cadillac faithful are happy about that.
Cadillac had the BMW 4-Series in mind when creating the ATS Coupe, a model that replaced the previous BMW 3-Series Coupe. As an entry-level luxury car there are any number of models from Mercedes-Benz, Infiniti, Audi, Volvo, Lexus and others that might be shopped, but it is the sales-leading BMW that provides the benchmark for the segment.
The ATS Coupe offers two of the same three engine choices found in the ATS Sedan. Only the naturally-aspirated 2.5-liter four-cylinder engine is excluded — in the coupe Cadillac wanted to stress this model's performance characteristics and with an output of just 202 horsepower the basic four just would not do.
Engine, Transmission and Drive Choices
What Cadillac does offer is your choice of a 2.0-liter turbocharged four-cylinder engine making 272 horsepower or a direct injected 3.6-liter V-6 engine making 321 horsepower. The turbo has a greater output of torque, coming in at 295 pound-feet to the V-6's 275 pound-feet. Both engines are paired with a six-speed automatic transmission, but the turbo can also be had with a six-speed manual.
My test model, however, was an ATS Coupe 2.0T edition with the automatic transmission. For much of the 300+ miles I drove it, I had the transmission in manual mode with traction control off and sport mode activated. Two other modes, touring and snow/ice are also present, but the combination I selected brings out the best driving characteristics for this model.
Indeed, my weekly driver was also equipped with standard rear-wheel drive (all-wheel drive is available with the turbo only). I prefer rear-wheel drive to all-wheel drive and both choices to front-wheel drive. It also sported 18-inch Bridgestone Potenza summer tires all around with different width and aspect ratios between front and back rubber. The weather conditions were cool that week, but not so cold that the tires felt heavy.
On the Road
Step on the accelerator and you'll experience turbo lag, what represents a slight delay in throttle response. If you are part of the cohort of driving enthusiasts put off by that sensation, then only the larger engine will do. Both engines will get you from 0 to 60 mph in under six seconds with the V-6 coming in around 5.5 seconds.
The ATS Coupe has a few other attributes that help make it a performance thoroughbred. A rigid chassis, Magnetic Ride Control suspension and rack-mounted electric steering supplied by ZF provides the road connection drivers in this segment crave. Body roll is negligible, steering is nicely balanced and every flick of the wheel provides an immediate and satisfying response.
It is on twisty roads where cars of the coupe's caliber are best tested. Fortunately, there are quite a few in my area where traffic is not an issue. The ATS handled with precision although it did feel a bit rough at times, not entirely unexpected given that it comes with the summer tires. Swapping out for normal radials would likely ease that feeling, but at a slight sacrifice in overall handling.
---
See Also — A Trio of Cadillac Crossovers
---
Model Highlights
The coupe's sleek exterior styling is matched by a clean, nicely proportioned and upscale interior. But be forewarned: this is a 2+2 coupe, one with a sloping headline that makes the rear seat uncomfortable for anyone tall. Children and your smaller friends won't have a problem — me thinks that most buyers will be singles or couples sans children or if youngsters are in the mix then their other ride is a utility vehicle. Please, no fighting in front of the children over who gets to drive what!
Wisely, the two-place rear seat is a 60/40 split-bench design, providing additional cargo room when needed. You may need that extra space at times because the coupe's trunk is small.
Cadillac's designers went for a handcraft and sewn interior with leather seating surfaces, a leather-wrapped steering wheel, wood inlays, aluminum and carbon fiber trim. No cheap materials found therein and the entire environment is as refined as you'll find among its competitors.
---
2015 Cadillac ATS Coupe 2.0T
---
Both front seats offer 12-way power adjustment with lumbar support and each one has a seat extender, although I would have liked it to have pulled out slightly longer as it does in the BMW. The seats offer good bolstering and support — no fatigue on my part, but then the seat heating elements also assisted in providing comfort.
Keyless entry and push button stop start are standard. Behind the steering wheel is a customizable "driver information center" or instrument panel to include a tachometer, speedometer, fuel gauge and whatever other information you choose related to your infotainment system. I had it set up when I plugged in my drive coordinates, what frees up the center display for other information, including the audio. The panel was easy to read and the guiding voice continued to supply the directions I wanted.
The ATS Coupe included Cadillac User Experience (CUE) and a display panel with large, colorful apps. After a handful of Cadillacs equipped with CUE have come through my fleet rotation, I must concur that it is one of the better systems available. The occasional misunderstood direction or dropped call was not a surprise — it was annoying at times, but typically remedied by simply trying again.
Other features of note with the coupe included: a heated steering wheel, dual-zone climate control, Bose surround sound stereo, sport alloy pedals and power outside heated mirrors. Included safety features ranged from front and rear park assist to a rear vision camera. A driver awareness package brings in a safety alert seat that vibrates your back side to warn you of potential collisions, forward collision alert, lane departure warning and rain sense wipers. A head up display is also available.
I particularly liked the coupe's outside lights, what provide an extra measure of lighting as you make your way from your car to your home, store or office. The door handles illuminate, the head lamps stay on, puddle lamps are activated and special rear lighting engages. Combined, you get a safety and security feature that enhances the ownership experience. No worries — the lights turn off in about two minutes or you can shut the system down when you lock your doors.
Pricing Considerations
I've test driven both the BMW 4 Series and now the ATS Coupe and am impressed by what Cadillac has accomplished. I also took the Cadillac to a "Cars and Coffee Raleigh Grande" event for a "show and tell" and received overwhelmingly positive feedback from mostly everyone who stopped by.
You should know that pricing for the ATS Coupe ranges from $37,995 to nearly $60,000, the higher price point is reached when nearly every conceivable option and accessory has been chosen. My 2.0T Performance edition retailed from $44,935 and with the upgraded wheels, paint, interior and CUE infotainment pushing its final price to $49,600. That puts this small Cadillac smack in the middle of the price point among competing models.
---
2015 Cadillac ATS Coupe 2.0T
Sticker price from $44,935
Price as tested: from $49,600
Seats 4 occupants
2.0-liter 16-valve turbocharged four-cylinder gasoline engine
272 horsepower @ 5,500 rpm
295 foot-pounds of torque @ 3,000 to 4,600 rpm
3.39 inches bore by 3.39 inches stroke
Engine compression ratio: 9:5-to-1
6-speed automatic transmission
Wheelbase: 109.3 inches
Length: 183.6 inches
Width: 72.5 inches
Height: 54.8 inches
Passenger volume: 83.9 cubic feet
Storage volume: 10.4 cubic feet
Towing capacity: Up to 1,000 pounds
EPA: 21 mpg city, 30 mpg highway
Regular grade gasoline
Fuel tank: 16 gallons
Curb weight: From 3,418 pounds
IIHS safety rating: New Car, Not Tested
Limited vehicle warranty: 48 months/50,000 miles
Powertrain warranty: 72 months/72,000 miles
Corrosion warranty: 72 months, unlimited miles
Vehicle assembly: Lansing, Michigan
See Also — Cadillac CTS Vsport: Twin Turbo Performance
---
2015 Cadillac ATS Coupe 2.0T photos copyright Auto Trends Magazine.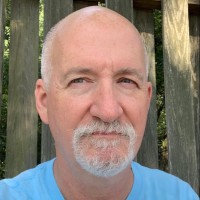 Latest posts by Matthew Keegan
(see all)