The Ioniq Hybrid lowers your fuel costs remarkably.
The automotive landscape is in constant flux, with crossovers the current rage and small cars seemingly forgotten. Manufacturers such as Ford and Fiat Chrysler are running away from cars, placing their bets on SUVs and pickup trucks.
Hyundai offers its own line of crossovers too, including the subcompact Kona reviewed here previously. But when it comes to cars, including electrified vehicles, Hyundai is keeping its foot on the pedal. Indeed, the 2017 release of the Ioniq line demonstrates the company's commitment to electrification. Importantly, that commitment is firmly in place as fuel prices rise to the highest levels we have seen in many years.
Ironic, is it not? Nope, Ioniq — as in a product line composed of hybrid, plug-in hybrid and electric vehicles. Each model is front-wheel drive and seats five.
2018 Hyundai Ioniq Hybrid
The Hyundai Ioniq Hybrid made its debut in 2017 and returns with just a few minor changes. Hyundai offers the 2018 Ioniq Hybrid in Blue ($22,200), SEL ($24,000) and Limited ($27,550) trims. Add $885 for the destination fee.
Right here, you can see the Ioniq Hybrid is affordable. The base model undercuts the standard Prius by $1,275, although it costs $1,570 more than the tiny Prius C. If you are comparing the two, look at the standard Prius.
One of the most significant things about the Ioniq Hybrid is its fuel efficiency. The base Blue model makes an EPA-estimated 59 mpg in the city and 57 mpg on the highway. All other models carry a rating of 55/54 mpg city/highway.
That is a net difference of 3 mpg, but consider this: upgrading to the SEL brings in several desirable features. These include blind spot detection with rear cross-traffic alert, a power driver's seat with lumbar support and heated front seats. You will pay $1,800 more for this upgrade, but you will still have a vehicle that is more efficient than the Prius and better equipped too.
Exterior Highlights
At first glance, if you mistake the Ioniq for an Elantra, that is entirely understandable. The two share a common platform and the look of the Ioniq offers light changes to the front. It is at the rear where the differences are noteworthy as the Elantra has a trunk, while the Ioniq supplies a hatchback.
Even then, the Ioniq's rear is different from the Elantra GT hatchback as the Ioniq features a notched design, appearing more trunk-like than the Elantra GT. Unlike Toyota, Hyundai wanted its electrified vehicles to blend in.
Standard equipment includes automatic headlights, active grille shutters, 15-inch alloy wheels and a rear spoiler. Among the optional features are HID headlamps, LED daytime running lights and taillights, heated side mirrors, 16- and 17-inch alloy wheels and a sunroof.
Interior Highlights
The Ioniq's cabin offers a fair amount of room. You can tightly fit five, but four is more like it. Behind the front bucket seats is a 60/40 split fold-down bench seat. You will find 26.5 cubic feet of standard storage space. Remember: this is a hatchback and the storage space reflects that.
Hyundai paid special attention to the dashboard layout, placing controls within easy reach and making them easy to discern. It does not have the gimmicky shift lever found in some models. And the center console is straightforward with connectivity points at the base of the unit.
The front seats are adequate and supply sufficient bolstering. Hyundai positions the seats low just as they do in the Elantra sedan. My test model had the leather seats, but most models come covered in cloth.
Standard equipment includes power windows, power door locks, a tilt-and-telescopic steering column, dual-zone climate control and cloth seats. Among the upgrades you will find a power driver's seat with lumbar support, heated front seats, leather seats, and a rear cargo cover.
Technology & Safety
The standard audio package includes satellite and HD Radio. You will also find USB and auxiliary input jacks, Apple CarPlay and Android Auto smartphone compatibility, Bluetooth connectivity, and a seven-inch display audio screen. Upgrades include Blue Link telematics, an eight-inch color display with navigation, and a nine-speaker audio system.
Among safety features you will find a standard rearview camera. Moving away from the base model equips the 2018 Ioniq with blind spot detection with rear cross-traffic alert and lane change assist. To acquire the advanced driver-assist technologies, you have two options. Neither package comes with the base model.
The first option is the Tech Package for SEL ($1,000). It comes with automatic emergency braking, smart cruise control and lane keep assist. Smart cruise control allows you to set your speed, but it makes adjustments based on the vehicle you are following. This means if you have the cruise set to 55 mph and the vehicle in front is traveling at 50 mph, the Ioniq will slow to the lower speed. This is one of my favorite features.
The second option is the Unlimited Package for Limited ($3,000). Besides adding numerous creature comforts, this one adds dynamic bending light technology, which pivots the front lights slightly as you turn the steering wheel, gaining a wider lighting perspective in the process. This package builds on the SEL's and adds rear parking sensors.
On the Road
The Hyundai Ioniq shares its platform with the Hyundai Elantra, but the two models are considerably different, especially from a performance perspective. The standard Elantra throws down 147 horses to just 104 in the Ioniq. The braking feel with the Elantra is firmer, while the Ioniq Hybrid feels squishy, but not unlike other hybrids.
Yet, the Ioniq Hybrid does have a bit of a kick at its disposal, especially when you hammer the gas pedal. That is when the power from the electric motor kicks in, supplying this model with 139 net system horsepower. Suddenly, that leisurely drive picks up the pace to an acceptable level. No, you will not tackle the twisties nor carve corners with this model — steering is very light to the touch and handling feedback is minimal — but you do have enough power to get out of the way of the Super Duty bearing down on your rear.
I did not verify fuel economy following my 254-mile travel time with the Ioniq Hybrid. What I did notice is that the fuel gauge rested exactly in the middle and that brought me much satisfaction. At the very least I earned 42 mpg, which is considerably less than what Hyundai claims this model makes. On the other hand, I pushed the Ioniq Hybrid hard and rarely used cruise control. I am not your average green car driver, but I can see how reaching 50 mpg or better is possible.
Parting Thoughts: 2018 Hyundai Ioniq
Watch out, Prius! The Hyundai Ioniq has you in its crosshairs.
No doubt, Prius faithful will stay with Toyota, continuing to enjoy this model's stellar reputation. That said, there are many other drivers who might consider a hybrid, but either do not like the Prius' look or simply want something different. In the Ioniq family, Hyundai delivers everything — a standard hybrid, a plug-in hybrid and an electric vehicle (although the EV is currently available in California only).
I cannot recommend the base Ioniq, even though it offers the best fuel mileage. You can still get an economical hybrid with the other two trims and enjoy the additional amenities that go with it. My pick here is the SEL with the tech package. For about $26,000 you get a well-equipped compact hybrid. Current lease and finance offers may be worth exploring.
On the other hand, the similar Hyundai Elantra is also worth exploring. It costs thousands of dollars less and often has strong cash deals associated with it. I cannot go into details as these offers regularly change and you may be reading this article months or years later. In any event, a small Hyundai can bring big value with it and the Ioniq's presence is most welcome as gas prices climb.
---
---
2018 Hyundai Ioniq Hybrid Specifications
| Hyundai | 2018 Ioniq Hybrid |
| --- | --- |
| Segment | Compact sedan |
| Base Sticker Price | $22,200 ( plus $885 destination charge) |
| Price as tested | $31,560 |
| Standard Engine | 1.6-liter, inline-four |
| Horsepower | 104 @ 5,700 RPMs |
| Torque (lb.-ft.) | 109 @ 4,000 RPMs |
| Transmission | Six-speed dual-clutch automatic |
| Seating | 5 |
| Curb Weight (pounds) | 2,996 to 3,115 |
| Wheelbase (inches) | 106.3 |
| Length (inches) | 176.0 |
| Width (inches) | 71.7 |
| Height (inches) | 56.9 |
| Headroom (f,r…inches) | 39.1; 37.4 |
| Legroom (f,r…inches) | 42.2, 35.7 |
| Shoulder room (f,r…inches) | 56.1, 55.0 |
| Hip room (f,r…inches) | NR, NR |
| Storage (cubic feet) | 26.5 |
| Gross vehicle weight (pounds) | 3,935 to 4,079 |
| Towing (pounds) | NR |
| Payload (pounds) | NR |
| Fuel | Regular |
| Fuel Tank (gallons) | 11.9 |
| EPA Fuel MPG (city/highway) | 59/57 (Blue); 55/54 (others) |
| Manufacturing Plant | Ulsan, Korea |
---
See Also — Hyundai Kona: New B-Segment SUV
2018 Hyundai Accent photos copyright Auto Trends Magazine. All rights reserved.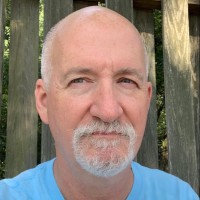 Latest posts by Matthew Keegan
(see all)