Hot Holden model dons a Chevrolet dress.
---
At first glance, the Chevrolet Caprice PPV looks a lot like the Impala, particularly from the rear. When dressed in its unadorned detective version, the Caprice resembles the Pontiac G8, itself an American cousin to the Australian built Holden Commodore.
On the Market
The 2012 Chevy Caprice PPV is now on the market, but is available only to governmental units, such as law enforcement departments, unless you happened to be one of the few customers who discovered a Gaithersburg, Md., Chevrolet dealership advertising 13 of these vehicles to the general public.
The Caprice began its quiet arrival in Chevy showrooms this past May and Criswell Chevrolet discovered in its contract with GM that it wasn't barred from selling the car to consumers.
Website Jalopnik outed the dealership and GM promptly ordered Criswell to halt sales according to Automotive News. GM lawyers immediately amended its dealer agreements to ensure future sales were for government entities.
That restriction is, of course, a source of disappointment for fans of the rear-wheel-drive Holden model powered by a 6.0-liter V-8 engine. This car first appeared in the United States in 2008 as the Pontiac G8, but was soon pulled when GM decided to shut down Pontiac following its bankruptcy and restructuring.
G8 owners quickly found themselves with an orphaned model, one that has been favorably compared with BMW's 5 Series for its size, handling and performance, but without the BMW price.
Chevrolet Police Pursuit
Within months after canceling the Pontiac G8, GM decided to bring the Holden model back to the United States, but this time strictly as a pursuit vehicle. Chevrolet already had the front-wheel-drive Impala, but as law enforcement personnel will tell you rear-wheel-drive is the preferred choice.
Competitors Ford and Dodge have competing models, with Ford planning to end production of the big Crown Victoria at the end of this year, replacing this vehicle with an all-wheel-drive Ford Taurus.
The Dodge Charger, powered by its rear wheels, has become an increasingly visible presence on America's highways and byways. All three models will help offset the upcoming Carbon Motors E7, a built for the ground up police car that will be built in Indiana and is expected to go on sale in 2013.
Hot in Georgia
One of the first deliveries of the Chevy Caprice PPV was the Forsyth County (Ga.) sheriff's department, which began to deploy its fleet in May. The 355 horsepower Caprice is a welcome addition and will begin to replace the department's entire 175 units of pursuit vehicles in its entirety.
Besides raw power, the appeal of the Caprice is its class leading interior room and sculptured front seats, designed to permit officers to wear a gun belt while sitting. Numerous safety features are standard including stability control and a front seat only head curtain airbag, the latter which permits installation of a full-width prisoner partition separating the front and rear seats.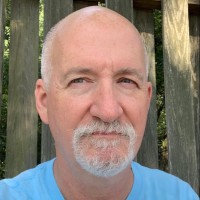 Latest posts by Matthew Keegan
(see all)