We love our brands and often base our purchases on recognition. Indeed, household names such as General Electric, DuPont, and General Motors enjoy a century (or two) of consumer support, but they are far from alone among the popular brands.
Brand Finance, which tracks the popularity of some 5,000 brands worldwide and develops reports based on a variety of categories, recently released its Automobile 100 2022 rankings. They found Tesla is the fastest growing in its category and is now the third most valuable automotive brand in the world.
Brand Value Methodology
Brand value is based on a particular methodology, one that determines the value a business would be ready to pay to license its brand as if it did not own it. Notably, this methodology entails estimating the future revenue determinable to a brand, then estimating a royalty rate that would be levied for the use of the brand.
According to Brand News, Tesla enjoyed the biggest increase in value among automotive brands during the pandemic, rising 271-percent since 2020. With a value of $46,010M, Tesla surged past Volkswagen, BMW, and Porsche to move into third place.
At the top, Toyota ($64,283M) remains the No. 1 brand, followed by Mercedes-Benz in the second spot ($60,760M). Rounding out the top ten are Honda, Ford, Nissan, and Volvo.
Chinese Brand Value
Some of the biggest movements amongst automotive nameplates involved Chinese brands. Indeed, BYD jumped 10 spots to the nineteenth position, followed by Haval at No. 20 and Geely at No. 24.
Eight Chinese brands are in the Top 100 and they represent eight of the 10 fastest-growing automotive brands. Still, with a brand value of US$6.4 billion, BYD holds only a fraction of the worth of Toyota.
The survey found that Ferrari remains the world's strongest automobile brand title. Besides assigning value, the methodology assigns a grade for brand strength, in this case, an elite AAA+ brand strength rating for Ferrari. Porsche, for its part, is the most valuable brand in the luxury and premium segment
Tesla Motors
What drove Tesla's surge over the past two years? Much credit must be given to the company's decision to enter the Chinese market. Also, analysts credit Elon Musk's charisma and at times "controversial" behavior for helping Tesla stay in the public eye.
Moreover, Tesla's conversion into a household brand has seen other labels attempt to link themselves to the brand to profit from the Tesla influence.
In China, Tesla expanded its presence, opening a research and development center there. Further, the company added a data center to its Shanghai Gigafactory. With the addition of a second delivery center in Shanghai, Tesla once again combines sales, test driving, and the delivery of its vehicles under one roof.
Globally, Tesla says that it is not adding new models in 2022 due to the ongoing semi-conductor chip shortage. Instead, the company will concentrate on its full self-driving software system in addition to increasing its production capabilities.
Toyota Remains on Top
As for the brand value leader, Toyota, the Japanese manufacturer managed to thrive during the chip shortage due to its emergency stockpiling. Thus, Toyota was able to sell more than 10 million vehicles globally in 2021, the only manufacturer to achieve that status.
Looking ahead, however, Toyota may see sales decline this year due to the chip shortage. And much further out, the company's electric vehicle pivot should build on its Prius hybrid initiative to fuel further growth and profits.
In all, brand value supplies a snapshot of how well a company is perceived among consumers, while brand strength suggests the company's viability. Together, the two make for an interesting assessment of automotive brands and how well they match up against each other.
---
See Also – Daimler Rebrands as Mercedes-Benz AG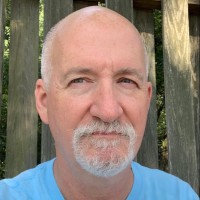 Latest posts by Matthew Keegan
(see all)