The Japanese automotive brands have long held the attention of Consumer Reports (CR), the independent magazine owned by the non-profit Consumers Union of Yonkers, NY. In its latest annual auto reliability rankings Toyota, Lexus and Acura garnered the top three spots. But, this year Audi, Volvo and GMC moved into its top-10 brand listings, loosening the chokehold on the top rankings that the Japanese makes have had over the past decade.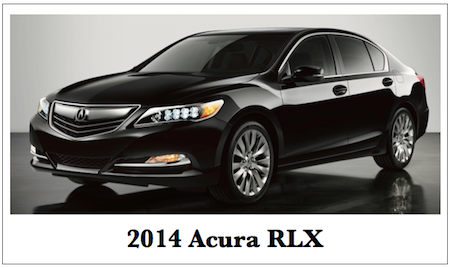 Annual Auto Reliability Report
CR released its 2013 Annual Auto Reliability report at a press conference on Monday before the Automotive Press Association in Detroit. Audi moved up four spots as three of its models — the A6 sedan, Allroad wagon and Q7 sport utility vehicle — scored "much better than average" reliability. The all-new 2014 Subaru Forester SUV received the top reliability score among all models while the Ford C-Max Energi received its worst score. The full report appears in CR's December issue that goes on sale on Nov. 5, 2013.
The Volvo brand moved up six spots since the last survey to finish in the No. 7 position. GMC finished in the No. 9 position, up three spots. Mazda took fifth place, one of seven Japanese brands to crack the top 10. All Mazda models received an average or better reliability score; the same could be said for Toyota and Infiniti. Only Lexus and Acura fielded above-average reliability scores across their entire model lines.
Infotainment System Problems
CR continues to find fault with touch-screen infotainments systems, however. It found that many systems are buggy and are prone to screen freezing and response lag. Some systems do not recognize voice commands or may reject a cell phone or an MP3 player. Such systems were the top compliant consumers mentioned among the 17 problem areas it surveys.
Both hybrids and pure electric vehicles have been performing well in recent auto reliability surveys. This year CR found that the Honda CR-Z, Toyota's Prius and Prius C, and the Lexus ES 300h were the top hybrid models. Among electric vehicles, the Nissan Leaf and Tesla Model S did very well. Two hybrids from Ford, the C-Max and Fusion, finished below average.
Only one Ford model, the F-150, received CR's "recommendation" rating. Seven models finished average while two-thirds of the 34 tested Ford and Lincoln models received below average rankings. CR cited both the MyFord Touch infotainment system and EcoBoost V-6 engine as reliability issues that pulled down the scores of multiple Ford Motor Company models.
Chrysler, Kia and Hyundai
Chrysler's star model is the 300C, scoring above average in the latest survey. In 2012, CR called the Chrysler 300C its most troublesome vehicle. Two Jeep models, the Compass and Patriot, didn't score as well as they had in recent years, while the Jeep Grand Cherokee also "has fallen well below average reliability."
In recent years, the Korean car manufacturers have been making great strides and appeared ready to challenge the Japanese leaders in reliability. Kia is ranked ahead of Hyundai, but still finished in the middle of all brands surveyed. Hyundai, however, fell to 21st place. Cracking the top 10 may take some time especially as other non-Japanese brands continue to improve.
German Manufacturers Scored
Mercedes-Benz and BMW, unlike Audi, are outside of the top 10, but both German brands have models that offer average or better than average reliability. A few problems remain, however, with CR citing the diesel-powered M-Class and the 335i and turbocharged X6 six cylinder as "problem children." CR also called Volkswagen's Beetle GTI and Touareg "trouble prone" and said that all three Mini models surveyed made a "very poor showing."
Consumer Reports' surveys have influenced the buying decisions of consumers for generations. Its findings and tests have caused manufacturers to recalibrate substandard products and find ways to improved technologies that are difficult to use or what are perceived as buggy.
---
See Also — Infotainment Systems Take a Beating in Latest Consumer Reports Survey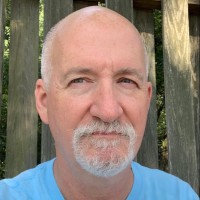 Latest posts by Matthew Keegan
(see all)