Lexus Pulls a Clean Sweep.
All good things must come to an end. One of those "things" is the ongoing loveliest Consumer Reports has had with Tesla Motors, especially the Model S.
The nonprofit consumer organization released the results of its 2015 Annual Auto Reliability Survey on Tuesday, noting that Lexus, Toyota, Audi, Mazda and Subaru are the most reliable brands. At the same time, CR found that Acura and Cadillac had slipped the most, while Buick's seventh-place finish accounted for the lone domestic brand ranked in the Top 10.
Perhaps most surprising were the results for the Tesla Model S. CR received approximately 1,400 survey responses from Model S owners and that feedback outlined a pattern of problems with the sedan's drivetrain, center console, charging equipment, power accessories, along with an assortment of squeaks, rattles and leaks.
As a result of the accumulated data, CR bestowed the Tesla Model S with a worse-than-average predicted reliability score.
The consumer feedback is in stark contrast to CR's own rating for the Tesla electric sedan. Earlier this year CR noted that the "all-wheel drive Tesla Model S P85D sedan performed better in our tests than any other car ever has, breaking the Consumer Reports Ratings system."
CR lauded the sedan's instant acceleration, calling it "brutally quick," its thrust "forceful and immediate." The organization also said that the P85D has "better braking and handling" than the standard Model S and pointed out its efficiency, achieving a fuel mileage equivalent of 87 mpg.
CR's 2015 Annual Auto Reliability Survey weighed information supplied by subscribers covering more than 740,000 vehicles. Both Acura and Cadillac experienced the largest year-over-year drops, with each brand falling by seven places.
Acura was faulted for its in-car electronics and transmissions found in its newest sedans, the RLX and TLX. Similar problems have plagued other manufacturers in recent years including Fiat Chrysler, Nissan, and Ford.
Cadillac continued to fall with CR noting complaints about its Cadillac User Experience or CUE infotainment system.
One of the more persistent problems with today's cars are new transmissions. Complaints about rough shifting and slipping CVT belts have dragged down the scores for several brands. Some of those transmissions involve new systems with eight or nine gears. At the same time, CR praised Audi and BMW for delivering reliable dual-clutch transmissions, while recognizing Toyota and Honda with delivering hybrid models with strong CVTs.
In the CR survey, the organization tracks seven vehicle lines. All seven were led by Lexus, Toyota's luxury brand. CR noted the continued ascendancy of Audi, a brand that once had its share of demons to exorcise. Today, only Lexus and Toyota are ranked higher than the Volkswagen Group's premium brand.
Kia and Hyundai, Korean manufacturers joined at the hip, placed sixth and ninth respectively in the latest survey. Both brands are enjoying a steady ascendancy with Kia now ranked ahead of Honda.
Most US brands, with Buick the exception continue to perform below average. Chevrolet and GMC are in the bottom third of the rankings and Cadillac has fallen near the bottom. As for Ford, respondents seem pleased with the F-150 and Expedition, but shared complaints about the Mustang, including its body hardware, drive shaft and vehicle stability control systems.
As for Fiat Chrysler, the lone bright spots are its minivans as both the Chrysler Town & Country and Dodge Grand Caravan achieved average reliability. As for the Chrysler, Dodge, Jeep, Ram and Fiat brands, they bring up the rear in the annual survey once again.
The annual CR survey will receive its due inspection and dissection, and perhaps more attention than it deserves. Nevertheless, the independent nature of this consumer organization means that the results are objectively dispensed and will be given careful review by car manufacturer executives over the coming days.
Photos copyright Auto Trends Magazine.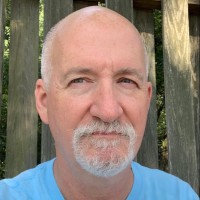 Latest posts by Matthew Keegan
(see all)