Happy New Year to you and yours! The ending of one year and the start of another should give us pause, allowing us to reflect on what once was as well as assess our lives as we look forward.
As an automotive journalist, I like to keep tabs on my progression, especially as the industry continues to change and I adapt to it. On a personal note, I've seen writing clients go and new ones arrive. But that's common in a landscape that's never static.
What hasn't changed is this website itself, with Auto Trends Magazine launching in April 2008 and, aside from a short-term shut down due to hacking in 2016, we're still at it. That's quite a noteworthy accomplishment as not a few sites fold after a few years or are sold off to an internet publishing house.
A big part of what this site is about is the car reviews you'll find, typically on a weekly basis. For 2018, 62 vehicles were offered by manufacturers for my review, which is more than one per week.
That said, there were a few weeks, including a span of two months, when no cars were available. Thus, we alternated between famine and feast for about half the year.
As you might guess, crossovers led the pack, representing 29 of the models tested. At one point a string of 11 consecutive utility vehicles was presented, which gave this writer a nice cross-section of the market, ranging from the Nissan Kicks to the Land Rover Range Rover Velar.
Of the 29, the most interesting one was the 2018 Jeep Wrangler (JL). This model successfully maintains Jeep ruggedness and off-road prowess, therefore it is no surprise to me that it is so popular.
Personally, I'm looking forward to the release this spring of the Jeep Gladiator pickup truck, which is based on the Wrangler platform.
Five of the 62 vehicles were pickup trucks, which kind of surprises me that there weren't more. Of the five, three were Silverados, underscoring Chevrolet's interest in getting its pickup truck out there.
The Nissan Titan and Ford F-150 Raptor rounded out the truck reviews, the latter representing the most powerful model of its kind.
This past year also included an uncommon body style among my reviews, when not one, but three wagons were presented. I got to drive the Buick Regal TourX, Jaguar XF Sportbrake, and the Volvo V60, and was impressed by all three.
If you haven't considered a wagon before, each model offers a nice combination of car riding and utility, although it is doubtful that any one of them will change the market. By the way, the lone minivan tested was the Chrysler Pacifica Hybrid, which is a laudable vehicle in terms of passenger space and fuel efficiency.
Manufacturers may be shifting to crossovers, but 24 car models were still presented, plus the three wagons. Among the near two dozen models were a handful of hybrids, including the Hyundai Ioniq and Toyota Avalon Hybrid.
One model was my very first electric vehicle, the Nissan Leaf. That model gave me a tremendous insight into life with an EV. Specifically, that an owner has to adjust the way he drives, let alone plan charge times carefully, are big concerns.
I'm still not convinced we're ready for a wholesale shift to all things electric. Hybrids yes, pure electric vehicles no.
I'm often asked, "what is your favorite car?" Although I don't have a number one, I do very much appreciate the Jaguar F-Type. Happily, a "400 Sport" model found its way to me early in the year, a special single-year model with an extra boost in horsepower.
I also got to test the Ford Mustang GT and the Kia Stinger GT, the latter offering a performance side we hadn't seen before from this Korean manufacturer.
Several new models were among the 62, including all three wagons, as well as the Kia Stinger and the Genesis G70. The Hyundai Kona and Veloster Turbo; Toyota Camry, CH-R and Corolla Hatchback; Volvo XC40 and V60; Nissan Kicks; and Subaru Ascent were either all-new or reflected a key redesign.
I ended 2018 the way I started it: behind the wheel of the Subaru Forester utility vehicle. That model was followed by the Nissan Rogue, which kicks off my 2019 reviews.
As for traveling, 2018 began strongly, then faded fast. My last car-related excursion was in May, but I also took in more than a dozen locally based automotive events from Memorial Day to Labor Day, and beyond. My first scheduled trip for 2019 is the Chicago Auto Show in February, continuing a tradition started three years ago.
So, that's a wrap on 2018. Here's to a great 2019! As always, if you have questions about a new car or a relatively young used car, feel free to hit me up.
Likely, you're doing your research and by the time you reach out to me, you're simply looking for confirmation or perhaps my thoughts on reliability, warranties, and other pertinent details.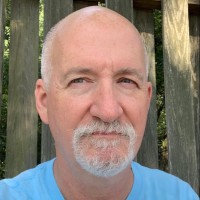 Latest posts by Matthew Keegan
(see all)