April marks an important milestone for this publication as it was on April 1, 2008, or there about that Auto Trends was launched. A check of the web archives shows an article dated as early as Jan. 2008, but the official launch wasn't accomplished until early that spring. Some 2,000 posts and pages later, we are marking five years of automotive writing.
And the ride has been a fun one, at least for this writer.
Auto Trends
Many thanks for this sites success need to be offered to too many people for me to remember each one individually.
First of all, I thank God for giving me the strength and courage to run Auto Trends. As long as my fingers keep moving, I hope to keep typing. Second of all, my dear wife has been very supportive with my writings. I cannot say that she has always understood what I have been doing, but she has always given me the space to do what I like to do.
All in all, I have connected with quite a few terrific people including some that have contributed articles, advice, a source of good information or a photograph for this site. I am always amazed when I reach out to the automotive community and get a quick response to my query, especially when I am under pressure to piece a story together. The dedication and professionalism I have seen and more often than not has been encouraging.
So, why Auto Trends? Why, indeed, any website about cars or whatever? Call it a passion. Or a personal interest. Maybe a desire to connect in a way that only the Internet can provide.
Auto Trends notwithstanding its .org top-level domain designation is not an organization. Technically, it is a commercial website. Despite what some people may have thought, .org, just like .net and .com, has never been restricted by ICANN. By the way, you can also reach this site by visiting autotrendsmagazine.com.
Just as Auto Trends has aged, it has grown…even evolved.
Concept Vehicles
Early on, the auto trends focus was on new and concept vehicles. We are still interested in these topics, but I must admit the segment is saturated with news. For it seems that every time that there is a press release or a news item or an auto show, everyone is writing pretty much the same thing.
It's too ugly. X Motors is going down the wrong path. What were they thinking?!
Okay, a bit of an exaggeration on my part, but the truth is that every website needs to be distinctive or at least not chase after the same story in the same way as everyone else does.
Story Lines
Auto Trends has been gradually shifting away from delivering the expected, to bringing to you the story that isn't always getting reported.
Take our piece, MIT Names Audi, Toyota As Disruptive Companies, published in February.
Most of the big websites and blog were ignoring the story, but we thought that it was newsworthy especially since Toyota and Audi were the only two car manufacturers mentioned. The story was buried so deeply that even Toyota was unaware of it. We notified Toyota, got a great quote and ran the story. Two days later our deep-pocket competitors finally got around to mentioning it. You're welcome.
Internet Drama
We've also had our share of drama on Auto Trends. Shorty before our third anniversary we published a guest article that we had no idea would get the attention that it did. The story was picked up by multiple news and social media sites, and soon sent a flood of visitors to our site. Our servers held up until the wee hours of one morning when everything came crashing down. A call from a very frantic web host alerted me to the problem and forced us to quickly upgrade our system. That's the only time that the site has been knocked out in five years, an experience that underscores the meaning of going viral.
It is hard to say where any of us will be in five years and even the best laid schemes of mice and men often go awry. Nevertheless, we will attempt to continue to serve up to you automotive content that is interesting, informative and perhaps even inspiring. Thank you for reading along with us.
---
See Also — Looking Back: The Best of 2014 Auto Trends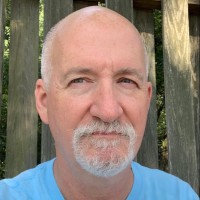 Latest posts by Matthew Keegan
(see all)