IIHS researchers monitor driver reaction to advanced technologies.
Vehicle automation is here or at least the foundational elements are in place. The big push toward driverless cars continues, but there is some ambivalence amongst drivers as witnessed by Insurance Institute of Highway Safety (IIHS) researchers.
Indeed, as IIHS co-workers went about their testing of various vehicles, company researchers monitored their behavior behind the wheel. In each situation, the drivers were asked to keep such driver-assist technologies as adaptive cruise control and lane keep assist on when they drove. Their colleagues then monitored their reactions and found that these individuals were more comfortable using such features in light traffic than they were in heavy traffic.
"Even with automation, drivers want to feel like they're in control of the vehicle," says David Kidd, an IIHS senior research scientist and lead author of the study. "They want these features to fit into their driving style instead of imposing a different driving style on them."
The five vehicles monitored were a 2017 Audi A4, a 2017 Audi Q7, a 2016 Honda Civic, a 2016 Infiniti QX60 and a 2016 Toyota Prius. All five had adaptive cruise control, what enables the vehicle you're driving to maintain a set speed and keep an even distance behind the vehicle immediately in front. If the vehicle ahead of you slows down, the system compensates by reducing your speed, while maintaining distance. Usually, such systems also allow drivers to select spacing range from up close to several car lengths.
Active lane keeping was found in three of the vehicles — the two Audis and the Honda Civic. This system supplies gentle steering inputs to ensure the vehicle stays in its lane. For the Audi drivers, the adaptive cruise control was viewed more favorably than the lane keeping, but for the Honda Civic, the researchers found the opposite was true.
The 51 IIHS and Highway Loss Data Institute (HLDI) volunteers drove the vehicles for varying times, ranging from just one day to three weeks (In comparison, Auto Trends typically has a vehicle for one week, although we use the technologies intermittently, depending on the road and weather conditions).
When interviewed following their time behind the wheel, the test subjects said they preferred adaptive cruise control systems that "…made smooth, gradual changes and consistently detected moving vehicles ahead." They also indicated that they preferred active lane keeping systems they thought "…made infrequent steering corrections."
This wasn't the first time the IIHS monitored driver reaction to advanced technologies. In an earlier study, researchers asked drivers about their opinion of various features. The drivers typically trusted side-view assist the most and active lane keeping the least.
Fully autonomy is decades off, even as companies such as Alphabet's Waymo, Uber and General Motors make progress. The news tends to focus on elaborate tests that demonstrate a top-level of autonomy (Level 5 autonomy), without examining the technologies readily available today.
This writer typically tests such features far from population centers to minimize distractions and to avoid accidents. My favorite is adaptive cruise control, but only where full stop is included. This means if a car in front comes to a complete stop, such as at a traffic light, the system does likewise. Some systems stay active when the car stops, resuming speed when the traffic moves again. But other systems automatically turn off, requiring the driver to keep his foot on the brake, then manually resuming the system later.
Manufacturers continue to offer driver-assist features on more vehicles and across most trim levels. Lane departure warning, rear cross-traffic alert, pre-collision systems with pedestrian detection and automatic high beams are commonly employed. Cars equipped with such technologies can reduce your insurance costs, providing another important reason to have them. At the same time, no technologies are a substitute for good driving habits, including keeping your hands on the wheel at all times and refraining from texting while driving.
---
See Also — Waymo Expands Commitment to Chrysler Pacifica Hybrid
Photo copyright Auto Trends Magazine. All rights reserved.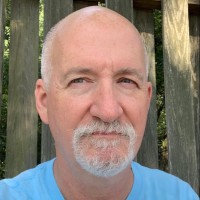 Latest posts by Matthew Keegan
(see all)