Ask what should seem to be a fairly straightforward question and you would hope for similarly worded answers. That wasn't the case when I made a query to auto industry and public relations professionals about branding.
That query asked: Are sub-brands the way to go?
By sub-brands, that would represent a brand that "reports" to another brand. For instance, Scion is part of Toyota. The M-Series is a performance sub-brand for BMW. AMG does likewise for Mercedes-Benz.
Sub-brand Defined, Sort Of
We've been hearing a lot about automotive sub-brands lately as Toyota seeks to give its dealerships more freedom on whether to carry Scion or not. In some eyes Scion is a separate brand given that its cars are registered separately. Fair enough. However, other respondents focused on the defunct Saturn as a sub-brand of GM while still others looked at Lexus in the same way.
For the record, Saturn was originally a separately held company and GM subsidiary before it was eventually pulled in to the brand fold to join Cadillac, Buick, Chevrolet and others. Lexus, developed in the 1980s, is Toyota's luxury brand. Perhaps some respondents were looking at the lack of distinction between select earlier Toyota and Lexus models.
Let's be candid: even marketers sometimes do not fully understand branding.
Besides Scion, BMW is launching its "i" division, a sub-brand of BMW. Lincoln recently announced its "Black Label" and Cadillac may yet expand its new "VSport" line to several models. All three examples are sub-brands.
What I wanted to know is what upside does a sub-brand have for a manufacturer?
BMW, Mercedes-Benz and Prius
Justin Cupler, editor-in-chief at TopSpeed.com, explained that "sub-brands ultimately are a way for an automaker to go outside of its typical scope without fearing damage to its main image. It's almost like a beta test to see if it'll work or not. If it fails, the maker can chalk it up as just a "test." If it succeeds, the automaker looks like a genius and pulls in profits on the brand."
Kevin O'Brien, Vice President, Marketing Solutions Operations at Minacs Marketing Solutions, gave an example of Prius (sub-brand of Toyota) noting the timing of the hybrid's introduction when the segment was new. Once its environmental benefits were recognized Prius "organically developed into a sub-brand as the consumers were very loyal brand advocates." Besides its market timing, brand positioning and product quality also helped advance the Prius line, while offering insulation for the Toyota brand should it later decide to abandon Prius noted O'Brien. That, of course, isn't about to happen as the Prius family now consists of four vehicles, a line that also outsells all other hybrid models combined.
Lincoln and Cadillac Approaches
What is interesting about the Lincoln and Cadillac sub-brands is that the former is taking an approach based on design, the latter on performance. Both approaches may tell much on just how the parent brands perceive their upscale brands, with Lincoln taking a more traditional approach, while Cadillac appears headed to take on BMW and Mercedes-Benz on their own turfs.
Ford describes the Black Label Collection as "a new and higher level expression of the brand's design, craftsmanship, and personal service and experience." The automaker said that equipped Lincoln models will feature four exclusive exterior colors and a variety of interior enhancements including Venetian leather.
For GM, the emphasis is on performance with Cadillac VSport. Both the CTS and XTS sedans will offer the line, powered by the brand's first-ever twin-turbo power engines. The enhanced 3.6-liter V-6 engine makes 420 horsepower and is paired with an eight-speed automatic transmission.
The Future of Branding
Likely, we'll see the introduction of more sub-brands moving forward. As both Daix and O'Brien indicated, if a sub-brand doesn't succeed, it can be ended. On the other hand, the start up costs for launching a new brand are huge, requiring the creation of a separate dealer network. With sub-branding, the network is already in place and promotional costs can be contained.
---
See Also — BMW Spartanburg Plant Slated for $1 Billion Expansion
Photos courtesy of BMW, Lincoln and Cadillac.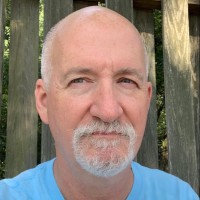 Latest posts by Matthew Keegan
(see all)