Is your vehicle on the recall list?
---
We haven't covered specific recalls here for some time, choosing instead to alert people on how to respond to them. Recalls seem commonplace and they are. After all, when models come with as many as thousands of moving parts, problems happen.
But the topic of recalls is simply too serious to ignore. Indeed, in some situations, not paying attention to a recall notice puts people at risk. Also important, recalls are covered by the manufacturer, not the consumer. Thus, the worry is placed right where it should be – with the automaker.
Finding recalls is simple. Notably, recalls are issued by the manufacturer, and notices are sent to the owner's last known address. But if you have moved, acquired a used vehicle, or made some other major life transition, your contact information may not be correct.
That is a reason why the NHTSA came up with the SaferCar App, a free downloadable app that can be downloaded from the Google Play Store or Apple Store.
The Current Top Recalls
Several recalls have our attention, but they are by no means the only ones. Keep in mind that if your vehicle is recalled, it can take some time for the manufacturer to acquire the required parts.
Also, if you are concerned about being without your vehicle for a while, your dealership may have a car to lend you. Otherwise, dealers sometimes provide local transportation to drop owners off at school or work. They will usually provide a ride back too.
In no order of importance or volume, the following are some of the current recalls we are tracking.
Hyundai Exploding Seatbelts
We've heard of exploding airbags and that is scary enough. But when news broke recently that Hyundai was issuing a recall involving exploding seat belt parts, naturally we were concerned. If not a bit intrigued.
The Hyundai recall involves nearly 239,000 vehicles in the United States. U.S. government regulators noted that the driver's and front-seat passenger's seat belt pretensioners might explode upon deployment, hurling shrapnel throughout the cabin. These units automatically tighten when a crash is imminent.
The recall covers the 2019-2022 Hyundai Accent, the 2021-2023 Elantra, and the 2021 and 2022 Elantra Hybrids. Owners can expect a notification from Hyundai starting July 15.
See Also – How Much Does it Cost to Replace Airbags?
Rivian R1T Airbag Threat
Rivian is a new manufacturer and the producer of the R1T electric pickup truck. The new model began rolling out late last year with several hundred copies now in owners' hands.
According to the NHTSA, the recall involves the front passenger seat airbag. That unit utilizes sensors that "know" when to deactivate the front passenger airbag. Deactivation automatically occurs if there is no one sitting upfront or if the space is occupied by a child. Notably, an airbag should not deploy if a child is present as it could prove deadly.
Rivian is recalling 502 copies of the R1T. The recall covers models built between September 21, 2021, and April 12, 2022. Owners can expect Rivian to notify them by July 1.
Ford Expedition, Lincoln Navigator Engine Fire Potential
A fire is one of the most frightening occurrences, particularly where one should never occur. Such as in the engine bay. That is exactly what may occur with the 2021 Ford Expedition and Lincoln Navigator full-size SUVs.
The NHTSA says that an engine compartment fire may occur while the vehicle is moving or parked. Even with the ignition switch in the "off" position. Some 16 vehicles have caught fire, therefore regulators are warning owners to park them outside and away from structures until the repairs have been made.
This recall covers approximately 39,000 models. Unfortunately, there is no known cause nor is there a remedy yet. Ford will notify owners with instructions while continuing to look for reasons why the fires start.
Visit the NHTSA
Besides vehicle recalls, the NHTSA tracks problems with other vehicle-related equipment. Car seats, tires, and other select equipment are also tracked with consumers notified by the manufacturer accordingly.
---
See Also – 4 Common Car Recall Misconceptions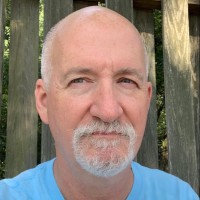 Latest posts by Matthew Keegan
(see all)