More and more technology is being integrated into vehicles in today's world. Much of this technology is complex, leading to significant problems, as seen in the skyrocketing number of software-related vehicle recalls in the past few years. These problems were especially pronounced in 2018, which was a record year for software-based defects in vehicles.
The new Stout Automotive Defect and Recall Report, released in late 2019, suggests the increase in software-based electronic defects was "the most significant trend of 2018."
The report also reveals that 2018 had a record-breaking number of vehicle recalls based on software defects, for a total of 8 million–a higher total than the five previous years combined. 2018 also saw electronic defects accounting for the largest percentage of vehicles recalled, which was 26-percent or 6.3 million of all vehicle recalls.
How Stout Defines Software Problems
Stout looked at a variety of sources, including National Highway Traffic Safety Administration (NHTSA) recall data, Part 573 letters, quarterly completion reports and Technical Service Bulletins (TSBs). They've compiled the data from those sources and divided it into four digestible groups.
The first three groups have defined the data based on a common failure/defect, while the last group, where the failure/defect could not be pinpointed precisely, is defined by its remedy.
1. Integrated Electronic Components (IECs): Failures involving electrical components that failed because of physical defect–from water intrusion to wiring failure.
2. Software Integration: Failures that occur because the software fails to properly interface with a vehicle's components or systems.
3. Software Defect: Failures relating to a defect in the operating software.
4. Software Remedy: Failures where a software defect has not been found, but a software flash or replacement has remedied the failure.
2018: The Worst Year for Software-Based Recalls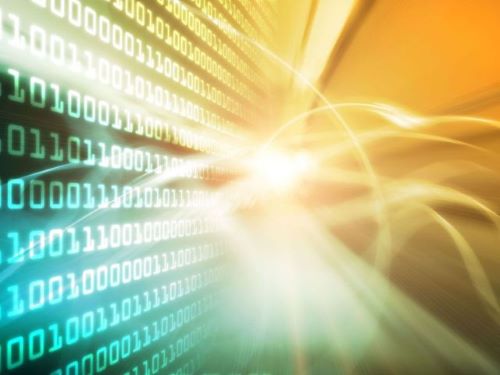 Software-based problems–of which software integration, software defects, and software remedy categories are all a part–increased for the second year in a row. One recall, in particular, was responsible for this increase, namely, the FCA (Fiat Chrysler Automobiles) vehicle speed control system recall involving 4.8 million vehicles.
According to Stout's data, software-based defects/recalls have skyrocketed and, conversely, IECs–which aren't caused or fixed by software–have plummeted. The report expects this inverse relationship to continue, as it anticipates software-based systems and components will dominate the car market. Software remedies will become more commonplace than traditional methods of delivery.
Overall, the number of vehicles recalled in 2018 due to software issues (8 million) was three times greater than the vehicles recalled in any other previous year. This figure also involved about one-third of all the vehicles that were part of non-Takata recalls for the year.
The Takata airbag recall was the biggest safety recall in American history, according to the NHTSA.
When Software Defects Are Likeliest to Occur (Emergence Patterns)
In general, software-based defects occur within the first two years of a vehicle's life, while non-software issues appear later and can be a potential risk throughout a vehicle's life. This happens because software issues are more likely to be present from the start of a vehicle's life. Conversely, non-software issues may emerge only after physical components are exposed to wear and tear or environmental exposure.
Since software integration is relatively new, this emergence pattern is subject to change, as consulting firms like Stout continue to monitor the data in coming years.
The Remedy Procedures in Detail
Stout looked at 10 years of data involving the narrative remedy descriptions for every electronic component recall to make the following findings.
Remedy Procedures
Depending on the issue, the remedies for IEC component defects may vary greatly from remedies used for software-based defects:
IEC repairs are performed at dealerships, while remedies for software-based components can be delivered remotely.
Costs for IECs are determined by the cost of materials, retail mark-ups, handling costs, labor and the number of vehicles involved, while costs for software remedies are dictated by the cost of developing a remedy for the software issue.
IEC remedy procedures involve the traditional process of inspection, repair or replacement of failed components, and software-based component defects could be remedied with the replacement of a component, but may also be fixed with an update to the software associated with the defective component.
Remedy Time
Software-based remedies are more standardized than IECs. For that reason, the Stout report has designated a general timeframe of 0.2 to 2 hours–with an average time of 0.6 hours–as the remedy time for software-based defects.
Non-software-related defects are less standardized, as they vary based on static factors such as the nature of the defect and location of the component. The Stout report listed average remedy times for various component defects, including airbags (0.8 hours) and engine & engine cooling (1.1 hours).
Remedy Delivery
Most software-related defects still require taking the traditional route of traveling to a dealership to meet with a technician. However, with software remedies, more options for delivery exist, including:
1. USB Flash Drives
These remedies are delivered via removable media, either sent to the vehicle owner on a USB flash drive or available for a vehicle owner to download onto their own removable media drive.
2. Over-the-Air Remedies
These remedies are delivered to vehicles via wireless transmission.
The Final Takeaways
If the findings of the Stout report hold true, an increase in software-based defects/recalls and a decrease in non-software problems will continue to trend in the future. This trend can be analyzed through Stout's method of grouping the IEC, software integration, software defects and software remedies in separate categories.
By looking at this data, Stout determined that, in 2018, the number of software-related defects (software integration, defects and remedies) climbed astronomically, while the number of IECs dropped dramatically.
Stout's data also reveals that software-related defects are often found within the first two years of the life of the vehicle, while non-software-related defects can be exposed much later on in a vehicle's life.
The remedy process for software-based component defects is generally more streamlined than the remedy procedure for IECs: By the use of removable storage devices and Wi-Fi, a trip to the dealership may not even be required.
Latest posts by Cole McKeon
(see all)