Autonomous driving is one of the buzzwords that piques the interest of futurists. Just the thought of driving from Point A to Point B while taking a nap has some people clamoring for the technology. Certainly the safety aspect is important too, thus insurers, regulators and manufacturers are also advocating for driverless cars.
One of the automotive executives at the forefront of advancing autonomous drive is Carlos Ghosn, president and CEO of Nissan Motor Co., Ltd. His self-driving vehicle pronouncements have been carefully followed, including what plans the Renault-Nissan alliance has to further this initiative.
Well, Ghosn has clarified his earlier remarks, dialing down expectations in the process. No Nissan-built model will drive itself in 2020, the year when Ghosn had earlier pegged for bringing the technology to the market.
Autonomous Driving Lite
Instead, Nissan plans to offer automated lane controls and highway traffic management systems, what will be introduced over the next four years. In essence, Nissan is taking a more conservative approach as it progressively rolling out technologies in advance of full-scale driverless cars.
By the end of 2016, Nissan will make available the next two technologies under its autonomous drive strategy, said Mr. Ghosn. We are bringing to market a traffic-jam pilot, a technology enabling cars to drive autonomously – and safely – on congested highways. In the same timeframe, we will make fully-automated parking systems available across a wide range of vehicles.
Ghosn presented Nissan's goals in a speech to the Foreign Correspondents Club of Japan, last Wed. He said that the initial technologies will be followed by intersection-autonomy, what will permit vehicles to "negotiate city cross-roads without driver intervention." Even so, Ghosn noted that "self-driving cars remain a long way from commercial reality."
Overcoming Regulatory Hurdles
The Nissan executive admitted that there are quite a few hurdles to overcome before full-blown autonomous driving can become a reality. He noted that a "regulatory minefield" remains a huge obstacle, one composed not just of many nations, but various states and local jurisdictions that each have their own say.
Choosing the term "regulatory minefield" speaks volumes as it sends a signal that even with the technology ready to go, government approval will slow it down.
Four Major Trends
Ghosn outlined what he says as "four major trends" that would drive demand for autonomous drive technologies, as well as increase interest in zero-emission vehicles such as the Nissan LEAF, and greater in-car connectivity. The four trends are:
"(First), …the rise of global mega-cities, which is increasing the need for innovations to ease congestion, reducing emissions and improve traffic management.
Second, demand is growing for in-car communications that meet or exceed the high expectations of the digital generation. Our vehicles must be as connected as the smartphones and tablets that this generation depends upon day in and day out.
Third, there is the need to bridge the generation gap by providing vehicles that appeal to the worlds growing population of seniors. These consumers want technologies and automated systems that enable them to drive safely, for longer.
"Fourth s the pressing need to embrace gender diversity. This means recognizing the vital role that women play as consumer-purchasers, decision-makers and managers throughout the car industry.
Enhanced Communications
For its part Nissan expects to equip more than 1.5 million of its vehicles with enhanced communications by next year, by making use of cloud-based systems that provide improved access to social media, entertainment apps, and voice recognition software.
Said Ghosn, "We will continue to make our cars more connected. We plan to lead in delivering Autonomous Drive vehicles. And, in every part of the business, we are recognizing the unique needs of elderly drivers and the impact and influence of female customers.
---
Related Autonomous Driving News
Autonomous Driving: Ford Collaborates with MIT, Stanford
Semi-autonomous Cadillac Possible by 2015
MIT Names Audi, Toyota As Disruptive Companies
2013 Cadillac XTS Throws Down the Safety Gauntlet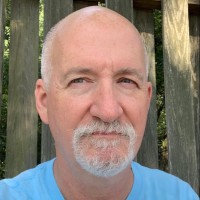 Latest posts by Matthew Keegan
(see all)